Elif Batuman Creates The Anxiety-Ridden World That Is Freshman Year In 'The Idiot'
The title of Elif Batuman's debut novel "The Idiot" echoes that of a certain classic by Dostoyevsky, and Batuman's work does contain many nods to Russian literature. But perhaps more significant is her selection for an epigraph: a long quote from Volume II of Proust's "In Search of Lost Time," on how distinctive the world looks and feels when you are on the brink of adulthood.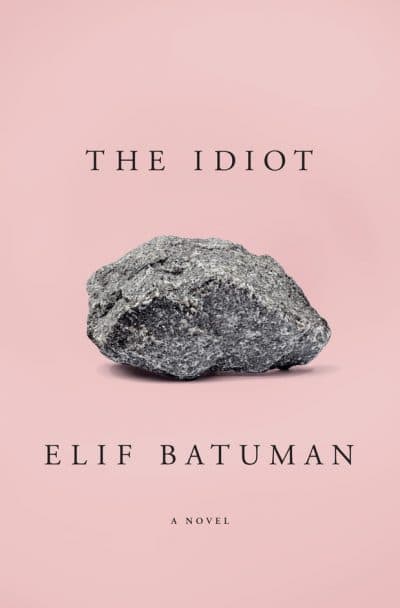 "The Idiot" begins in 1995, when Selin, the bilingual daughter of Turkish immigrants, enters Harvard as a freshman who aims to be a writer or a linguist. Words — their meanings, their sounds — are of paramount importance to her. She is both sustained and paralyzed by their power to shape thoughts.
Selin navigates roommate issues and makes some friends, especially Svetlana, who radiates elan in her wardrobe and her conversation. Selin notes that for Svetlana, "Any piece of information seemed to produce an opinion on contact." This is the opposite of Selin, who overthinks everything and has increasing trouble generating a solid belief on anything.
"The Idiot" is written in the first-person, and it takes very few pages before you're experiencing life via Selin's hyper-aware perceptions. Batuman — a staff writer at The New Yorker and winner of numerous literary and humor awards — infuses Selin with a kind of literary and comic augmented reality, which enables this protagonist to convey even mundane circumstances with details that are in turn lovely or hilarious, in phrases that often culminate in a twist.
When she and a friend go swimming at Walden Pond, "Translucent minnows circled our ankles ... It was almost pure life in those little bodies, there was so little room for anything else." She also has a singular take on food, as when she eats a freshly-baked croissant on a visit to Paris: It "was crisp and soft and flaky at the same time. Just biting it made you feel cared for." And she analyzes the purpose of activities many of us would take for granted, such as the dance-like defensive moves in a taekwondo class: "I didn't understand how a dance like that could defend you, unless the attacker also knew the dance, but in that case why would he be using it to attack you?"
Some of her first-year courses include Linguistics 101 (where the professor is obsessed with how a Martian would understand the English language) and Beginning Russian, where she meets Ivan, a senior math major from Hungary. Batuman's depiction of Selin's courses and her budding involvement with Ivan are a bit reminiscent of Batuman's own college career and a college romance, which she described in side-splittingly comic detail in her 2010 essay collection "The Possessed: Adventures with Russian Books and the People Who Read Them." This fictionalized version has more depth, but Selin's sardonic sense of humor and her continual, and continually entertaining, observations, seem to prevent her from mining deeper emotional and narrative layers.
Selin and Ivan embark on a sort-of relationship that is more than friendship but never amorous. They mostly communicate by email, but not in a fashion any college student of today would recognize; email is only available on specific computers in specific campus locations. Batuman perfectly captures that late 20th century feeling of novelty, that fresh intimacy, especially the excitement of logging on late at night and learning a friend was online at the same time as you.
Selin's college email account is her introduction to this new form of communication. She's fascinated that all email has the same font, "like the universal handwriting of thought" and that "each message contained the one that had come before, so your own words came back to you — all the words you threw out, they came back."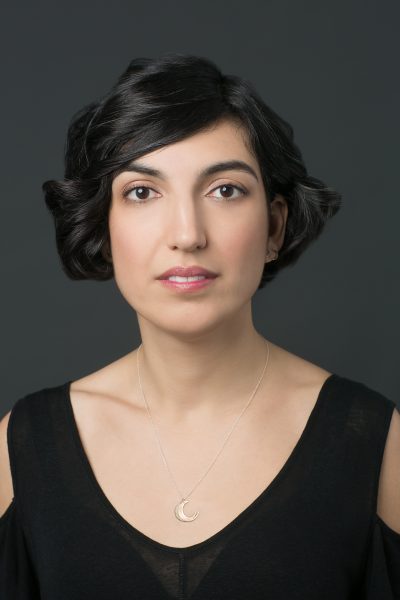 With other subtly wrought details of daily life, Batuman anchors the story quite convincingly in its time period and its greater Boston geography. Selin listens to a Walkman while she rides the bus, she browses Tower Records at Newbury Street and Mass. Ave., munches on SnackWell brownies from her roommate's care packages and uses WordPerfect to write college essays.
Ivan would rather connect with Selin by email than spoken conversation. In fact, he's generally distrustful of language; "his favorite thing about math was that … you wrote math just the way you thought it." Their relationship exists primarily in an electronic dimension, which draws Selin to him (she analyzes and ponders his emails to her) and also ratchets up her overall confusion about life ("I increasingly didn't know what to do with myself. This not-knowing was physically painful, like sleeplessness.").
In spite of her angst, Selin continues on. She gets a short story published in the college literary magazine and even finds time to volunteer, teaching English and math to residents of a Boston housing project. This is one of the delights of reading "The Idiot," savoring how Batuman has evocatively created the heady, anxiety-ridden world that is freshman year, especially at one of the most competitive universities in the world. And not just with the heroine; conjuring the late-night tension in a dining hall during exams, Selin notices that in "a corner, a girl was staring at a stack of flash cards with incredible ferocity, as if she were going to eat them."
The story floats along from the Cambridge school year to a summer overseas, often as a series of individual scenes in Selin's life instead of one inclusive narrative, buoyed by her sharp, often charming, observations. I look forward to reading more novels by Ms. Batuman, in part because I'm not sure what to expect; in part because I expect to be happy to once again look at the world through her warmly funny kaleidoscopic lens.
Elif Batuman will be at Harvard Book Store on Wednesday, March 29. 
Follow The ARTery on Facebook and Twitter, and sign up for our upcoming newsletter.
Carol Iaciofano Book Critic, The ARTery
Carol Iaciofano has contributed book reviews, essays and poetry to publications including The ARTery, the Boston Globe and Calyx.