Reintroducing ABADABAD, A Clickbait Band No More
Back in May of 2011, a Boston musician named Jeremy Lee Given was looking to drum up some internet buzz for his new project. The news at that time was swirling with reports of Osama bin Laden's death at the hands of U.S. special forces in the Pakistani city of Abbottabad. So Given uploaded his song to Bandcamp and SoundCloud under the moniker "ABADABAD" — not the correct spelling of the city in Pakistan, Given explains, but "phonetically spelled into the way Barack Obama said it."
The tactic — which Given is a little chagrined to admit to now — worked. People trying to google "Abbottabad" found themselves instead streaming an appealingly lo-fi, downtempo ditty called "Park Slope (I'm Sorry)." Clicks started rolling in from the internet over.
It helped, of course, that the music was good. ABADABAD's 2012 EP, "The Wild," picked up where "Park Slope (I'm Sorry)" left off, a jangly, reverb-laden bedroom project marked by deceptively mellow hooks. To tour the EP, Given put together a lineup of some of his former Berklee College of Music classmates. They started gigging in New York City on the weekends, poised, from the look of it, to become the next big thing.
And then — nothing. The band starting working on material for a full-length album. Weeks stretched into months, months into years. In the end, it took half a decade for ABADABAD to complete its debut album, "Touch The Feel," which it will officially release on Saturday, March 18, at the Lilypad in Cambridge.
What was the hold up?
"We only had to play like 10 shows opening up for DJs before we realized, 'Wait, this sucks,' " Welly Netto, the band's bassist, explains.
On a recent Sunday evening, Netto, Given and guitarist Adam Taylor Young convened at a corner table in the quiet upstairs bar at Charlie's Kitchen in Harvard Square to discuss ABADABAD's comeback. Chance the Rapper bumped from a speaker overhead; a basketball game flickered on the TV. The bar was selling 24-ounce cans of Foster's for cheap, so three were ordered. After the obligatory jokes about chasing a Foster's endorsement had been cracked (along with the beers), the conversation turned to music.
"We were faced with this choice," Young says of the band's early days. "We either rush and we chase the buzz, and we try and put out something and fight to stay relevant. … Or are we going to put our efforts towards making something that we believe in? And we figured we'd rather take a longer time and make something that we thought was special, and make something that we thought captured a sound that we liked, and do it our way, than try and, you know — " he pauses. "The worst type of music is made when you're conscious of your audience."
"The worst type of music is made when you're conscious of your audience."

Adam Taylor Young
"Touch The Feel" was entirely self-funded, which helps explain its excruciatingly long gestation period. The band chipped away at the project gradually, pooling their gig earnings toward a day of studio time every now and then. But the bigger challenge was figuring out their sound. "The Wild," after all, was really just a solo project of Given's. To produce "Touch The Feel," the six members of ABADABAD — Given, Netto and Young, plus guitarist Tim Batchelor, drummer Josh Northcutt and saxophonist Tyler Riccardi — needed to find their collective groove.
"The more we played together — and recording this album particularly — has really brought us together as a group," Netto says. "I think we're in a place now where that's where we want to be."
And where is that? "Millennial E Street Band," Young quips.
The description isn't far off. Where Given's early work was, as he says "super minimal, girl group-inspired, Phil Spector-inspired stuff," "Touch The Feel" sees the band creeping out of the '60s and into the late '70s. ("We're going straight to the '80s, baby!" Young crows.) With its psychedelic flourishes and zany key parts, "Touch The Feel" maintains ABADABAD's chintzy, lo-fi whimsy. But the album makes a more concerted effort to soar. There are times when Given's angsty yelp dissolves into an earnest croon. The singer is not overly fond of enunciation — he admits that the lyrics are the last thing he writes — but he is nevertheless able to conjure a distinct emotional world, enchanting and a touch nostalgic, even as his characters yearn for escape.
The members of ABADABAD, Given says, "love the Boss, but also love bands like Tom Petty and the Heartbreakers, too. Bands that have this core of musicians, and then the ability to expand out with the sound. A lot of people would be like, 'Why the hell do you need six people in your band?' or whatever, and it's like, 'No, that's the sound.' "
"Have you ever been to a Bruce Springsteen concert?" Young interjects. "He has like 20 people onstage."
Given nods in agreement. "That's the sound, and that's what makes it so exciting to hear something like that live. The diversity of sounds when you have that many musicians."
At the same time, they admit that the band's sprawling lineup is impractical.
"We're gonna need a bigger car," Young remarks.
"Yeah, like, how do you hit the road with it?" Given says. "There's a reckless abandon of being like, 'This isn't very economical, but at the same time it sounds exactly like we want it to sound.' "
"We wanted to make a record that, when you look back in 10, 15, 20, 30 years or whatever, you can look back on it fondly..."

Jeremy Lee Given
In fact, everything about the group's early success was pushing them to do precisely the opposite of what they have done. Given remembers watching as other Boston bands caved to the pressure to move to Brooklyn, reduce their lineups and adopt an electronic sound. "Maybe they had an album that's like, 'Oh, that's super cool and you're getting the big premieres and stuff,'" he says. "Yeah, that's great, but it was all really forgettable music."
Instead, Given says, "We wanted to make a record that, when you look back in 10, 15, 20, 30 years or whatever, you can look back on it fondly and be like, 'We remember recording those songs, and those songs are good, and those songs represent where we were at that moment in our lives.' "
Admittedly, that moment was a long one. But no one looks back on his life and counts clicks. Sometimes, it takes a while to become a band.
Follow The ARTery on Facebook and Twitter, and sign up for our upcoming newsletter.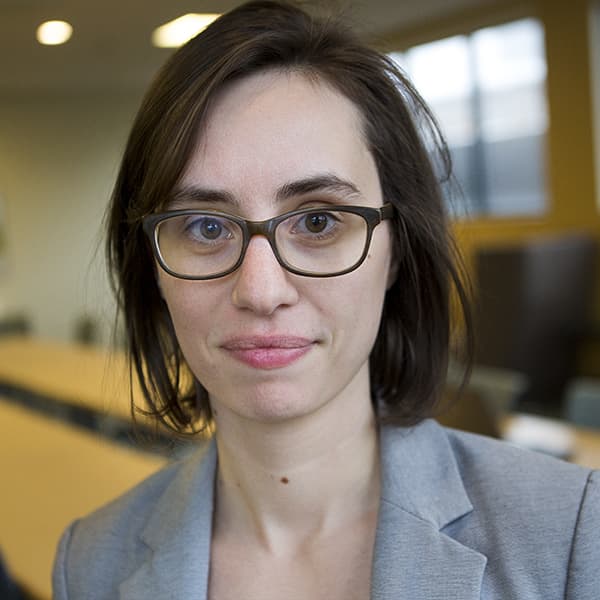 Amelia Mason Music Reporter/Critic, The ARTery
Amelia Mason is a music critic and reporter for WBUR's The ARTery, where she covers everything from indie rock to avant-garde to the inner workings of the Boston music scene.