The Mass. Unemployment Rate Is Now 3.2 Percent
The Massachusetts unemployment rate now stands at 3.2 percent, after the state labor department released revised data Thursday.
The 3.2 percent figure is up from a revised December rate of 3.1 percent, and further up from data earlier this year that had the rate at 2.8 percent.
Despite the upward revisions, the state figure is still well below the nation's unemployment rate, which is 4.8 percent.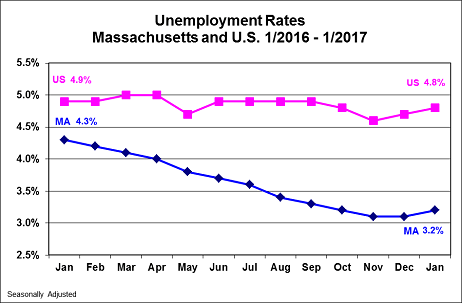 In 2016, Massachusetts added 56,000 jobs, according to Thursday's report, and an upwardly revised 56,700 in 2015.
The state's labor force participation rate — that is, the number of people working or actively seeking work in the past four weeks — now stands at 64.9 percent. It has decreased 0.1 percent since January 2016.
In January of 2017, Massachusetts added an estimated 13,000 jobs.
The unemployment rate is based on a survey of households, while the jobs figures are based on a survey of employers, and both are subject to revision.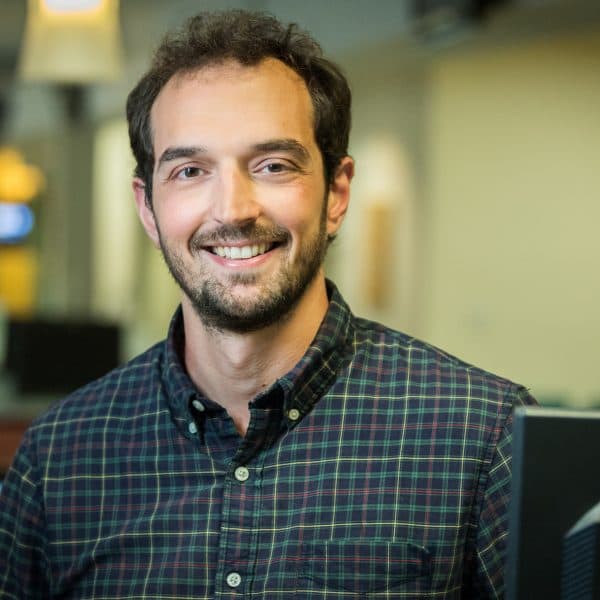 Benjamin Swasey Digital Manager
Ben is WBUR's digital manager. He occasionally reports about economic and transportation policy, social issues and politics.