Boston Housing Advocates Call For New Tenant Protections
03:41
Play
Some tenant groups in Boston want to make it more difficult for landlords to evict renters by proposing a "just cause" evictions ordinance — but others argue this proposal is akin to bringing rent control back to the city. Opponents and advocates of the proposal brought their cases to the Boston City Council on Monday.
The proposed ordinance comes amid what advocates say is a displacement crisis in Boston. They point to studies that show the city leading the country in both wealth inequality and gentrification.
'That's My Home'
For Dudley Square resident Felicha Young, there's no question displacement is happening in her neighborhood. It's happening to her.
"I've been in that building for 16 years," Young said about her home on Ruggles Street. "And they didn't give us the option to stay. It's just pack your stuff and move. That's my home."
Young said she gets $1,600 a month in Section 8 vouchers. She said the three-building development she lives in was recently sold, and the new owner is evicting every tenant in the building. Now she's unable to find a place to go, even with Section 8.
"I've been here for 49 years, and once they start to improve the area, now they want to move me out," she said. "Is that fair? I don't think so."
Under just cause eviction law, tenant advocates say property owners wouldn't be able to evict people like Felicha Young. Evictions would need to meet certain criteria — such as failure to pay rent — and converting a building to market rate housing is not one of them.
Organizer Steve Meacham of the group City Life/Vida Urbana laid out the three tenets of the just cause eviction proposal at one of the group's recent meetings. The first is that banks would not be able to evict people from foreclosed homes.
"The second thing is we want it to stop all evictions that are related to building flipping — you know, like when you buy a building and clear it out just to make a lot of money. We want that stopped through just cause evictions," said Meacham.
Exempt from the rule would be those who own less than five units and live in one of them.
The third requirement would be that the city receives notice whenever someone is evicted. That would allow groups like City Life to inform people of their rights under the law.
"I've been here for 49 years, and once they start to improve the area, now they want to move me out."

Felicha Young
Pushback On 'Just Cause' Evictions
Just cause evictions are opposed by groups like the Small Property Owners Association, which prides itself on having helped abolish rent control in Boston two decades ago.
SPOA's Skip Schloming said just cause evictions will put the city on a path back to rent control.
"The reason they want that is because keeping tenants in their units and protecting them from eviction is a way to build up a tenant movement... but it's too strong a movement," he said.
A just cause eviction ordinance was presented to the Boston City Council last year in a more rigid form. The most controversial part would have prevented landlords from increasing rent by more than 5 percent without first going through mediation.
Meacham said opponents lobbied the council on this so effectively that it never came to a vote. This time around, the 5 percent rent increase portion has been removed.
"The best way to solve the availability of affordable housing is to build more of it."

Sarah Mathewson
Also opposed to just cause is the Greater Boston Real Estate Board's Rental Housing Association. The group's president, Sarah Mathewson, said a just cause eviction ordinance would disincentive the construction of housing — and that's the last thing Boston should do in today's market.
"We're the only game in town for providing housing, so you continue to make it more difficult to do business that, over the long run, might actually work against [tenants]," she said. "The best way to solve the availability of affordable housing is to build more of it."
The just cause eviction ordinance would require a home rule petition from the state Legislature. Organizers said a draft of the petition will be presented to the council this week.
This segment aired on March 15, 2016.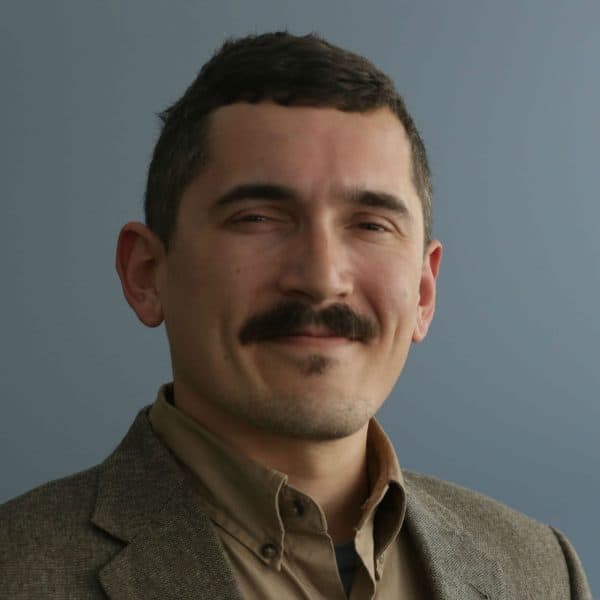 Simón Rios Reporter
Simón Rios is a reporter in WBUR's newsroom. He joined the station after two years at The Standard-Times in New Bedford, where he cut his teeth covering immigration and business.