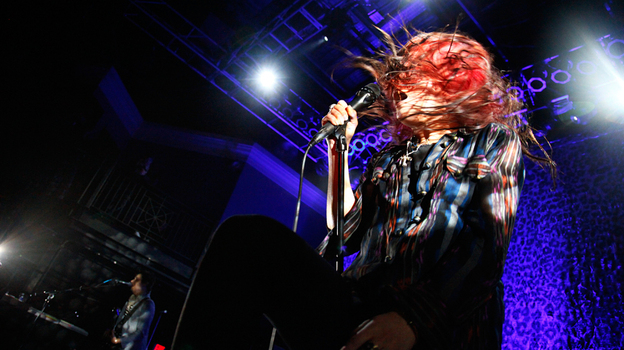 It got loud when NPR Music live webcast a full concert from one of the grittiest rock duos of the past decade, The Kills. The band has an outsize sound, fueled by deafening guitar noise and trashy rhythms, and is known for feverish live performances.
Singer-guitarist Alison Mosshart and guitarist Jamie Hince formed The Kills in 2001 after bonding over their shared love of blues- and punk-infused garage rock. Their fourth and most recent record, 2011's Blood Pressure — released after Mosshart heightened her profile alongside Jack White in The Dead Weather — is full of sex and swagger, dark guitar riffs and twisted beats.
Copyright 2016 NPR. To see more, visit http://www.npr.org/.
More Photos:
Copyright NPR. View this article on npr.org.