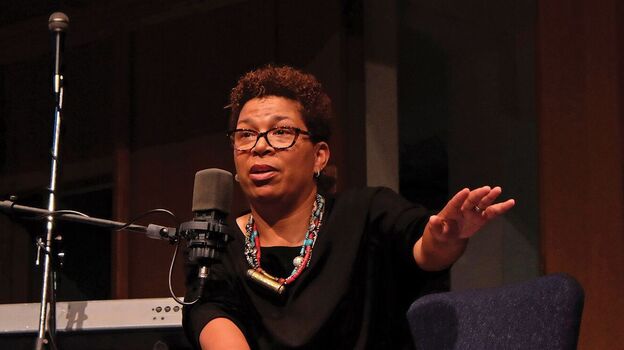 NPR's Michel Martin is headed to Los Angeles for an evening of storytelling with local residents and law enforcement about community and policing.
In collaboration with KPCC, Martin brings together voices from different backgrounds and experiences—former gang members, artists, clergy and law enforcement—to break through misconceptions, move beyond public posturing and push open the lines of communication.
Martin will be joined on stage June 24 by Commander 77th Division of the Los Angeles Police Department Robert Arcos; award-winning author and Poet Laureate of Los Angeles Luis J. Rodrίguez; author and journalist Sam Quinones; pastor and senior deputy for the Los Angeles County Sheriff's Department Rafer Owens; and actor and former gang member Richard Cabral. The audience will also experience a performance by Quetzal, a bilingual, Grammy® Award-winning rock collective founded in East Los Angeles.
Tickets can be purchased here.
If you are unable to attend the event in person, here's how you can experience it:
JOIN the conversation using #StreetsAndBeats
FOLLOW @NPRMichel and @KPCC for live Tweets starting at 7 p.m. PT
LISTEN to an audio stream on npr.org starting at 7 p.m. PT
WATCH a live video stream on KPCC's website starting at 7 p.m. PT
Copyright 2015 NPR. To see more, visit http://www.npr.org/.
Copyright NPR. View this article on npr.org.