Spoonman by Jazz Against the Machine (from Black Bossa EP, CKP Recordings, 2012)
Have you heard Soft Jazz Against the Machine? They're good, too. Pretty mellow, but still highly critical of the failures of "civilization".
Elevation by Television (from Marquee Moon, Elektra, 1977)
The original name of this band was Verlaine Against the Machine.
Ben Hur-Parade of the Charioteers (from Cinema Century: A Musical Celebration of 100 Years of Cinema, Silva Screen, 1996)
Charioteers Against the Machine!
This segment aired on January 4, 2014. The audio for this segment is not available.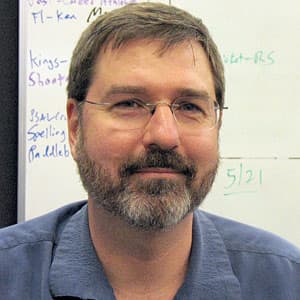 Gary Waleik Producer, Only A Game
Gary Waleik is a producer for Only A Game.