At Home With The Michigan Lugnuts
02:14
Play
Take me out to the ball game. Oh, wait. You don't have to, because I'm already living there.
The Lansing Lugnuts, a Toronto Blue Jays Class A farm team in Michigan, has proposed a scheme that could have folks singing that amended version of the old baseball tune.
[sidebar title="John Feinstein's 'Where Nobody Knows Your Name'" width="330" align="right"]In his new book, author John Feinstein finds hope and disappointment in the minor leagues. Check out our interview with Feinstein and Bill's book review, and read an excerpt.[/sidebar]The Lugnuts are seeking to expand and upgrade Cooley Law School Stadium in downtown Lansing, and one plan for the job includes the construction of 100 apartments in center field. These would not be buildings that offer a view of the ballpark from their roofs, like some of the structures surrounding Wrigley Field in Chicago. These apartments would be built into the stadium. The architect's rendering I saw makes it look as if residents could sit in their living rooms, open the drapes, and read by the glow of the light towers on nights when the Lugnuts were playing at home.
Most of the time, when team owners, mayors and other smiling salespeople argue that construction of a ballpark or an arena will energize an area, it's time for the locals to get a tighter grip on their wallets and oppose the project.
But Cooley Law School Stadium is already there, so the renovations wouldn't require displacement. Lansing is in better shape than Detroit, but the unemployment rate there is still about 11 percent. The Lugnuts are A-Ball, which, except for rookie ball, is about as low-rent as it gets in the pro game. This is not Yankee Stadium, or even Camden Yards. What if the housing built into the Lansing ballpark were to be affordable? What if the field serving as the front yard for folks living in the ballpark could be used by residents and others in the community when the Lugnuts were lugging themselves to Cedar Rapids, Dayton, Beloit or one of the other venues they regularly visit? Their kids could fantasize in the dugouts. They could walk their pets in the outfield. What if the community of people living in Cooley Law Stadium became — perhaps in part by virtue of a shared rooting interest in their fellow tenant — a real community, and not just a collection of folks who happened to live in the same apartment complex?
I have heard lots of stories about people who had their ashes scattered over various sports venues, wishing to spend eternity in the company of the Cubs, the Cardinals or the Packers. If it were done right, living in the stadium would be even better, right?
This segment aired on March 19, 2014.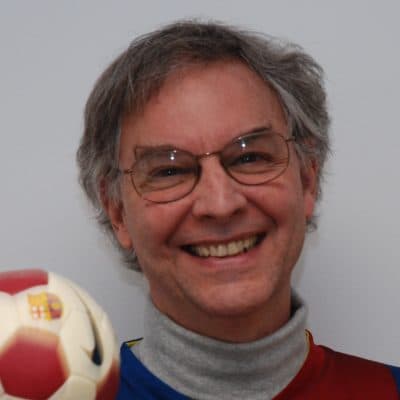 Bill Littlefield Host, Only A Game
Bill Littlefield has been the host of Only A Game since the program began in 1993.