Littlefield: A Poem For March Madness
01:46
Play
The way the basketball can bounce
It's fair to say a 12 will trounce
A five, and maybe that an eight
Will one night be completely great
And quite upset a two or three …
It's what we're likely now to see
If we tune in the biggest dance.
Did I say "if?" Hey, there's no chance
We DON'T tune in. That's what you get
When you have been compelled to bet
Upon the way the brackets break
"Compelled," it's true, for mercy's sake,
By pressure from the guy at work
Whom you might write off as a jerk
Because he bugs you for your choices …
But for all the other voices
Of your colleagues, smart and silly,
Who have filled out, willy-nilly,
Brackets! Though they do not know
How any of the games will go.
Legend has it that one year
A married couple, lacking fear,
Picked the way the games turned out …
Every one, without a doubt.
They no longer sit with all
The wage slaves, thanks to basketball.
They wake at noon. I've heard that's true,
Admire the astounding view
Of ocean, distant yachts and such,
And winter's icy, snowy touch?
They needn't fear it, for they're set,
As rich as anyone can get,
And living on a tropic isle,
And as they pass, the people smile
And say, "They got the brackets right."
They are a most inspiring sight.
"How did they do it?" you may wonder
As your choices slip and blunder,
Fall to lesser teams and stumble,
Making you feel very humble.
Did they choose their favorite shade
Of red or blue? Were choices made
Because they liked a player's beard?
That might seem strange, but not as weird
As going with which mascot might
Win out were there a mascot fight.
I do not know, and nor do you,
How they prevailed, if it is true
They did. For it may be a story
Built to fill your dreams with glory:
Will you be the next to hack it …
Filling out the perfect bracket?
This segment aired on March 18, 2017.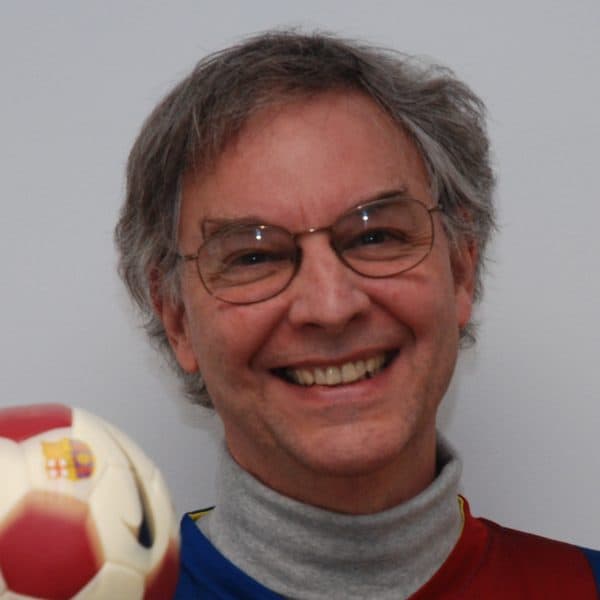 Bill Littlefield Host, Only A Game
Bill Littlefield has been the host of Only A Game since the program began in 1993.