Firestorm Over FBI's New Probe Related To Clinton Email Server
47:35
Play
The FBI steps back into the 2016 election campaign with talk of emails and investigation.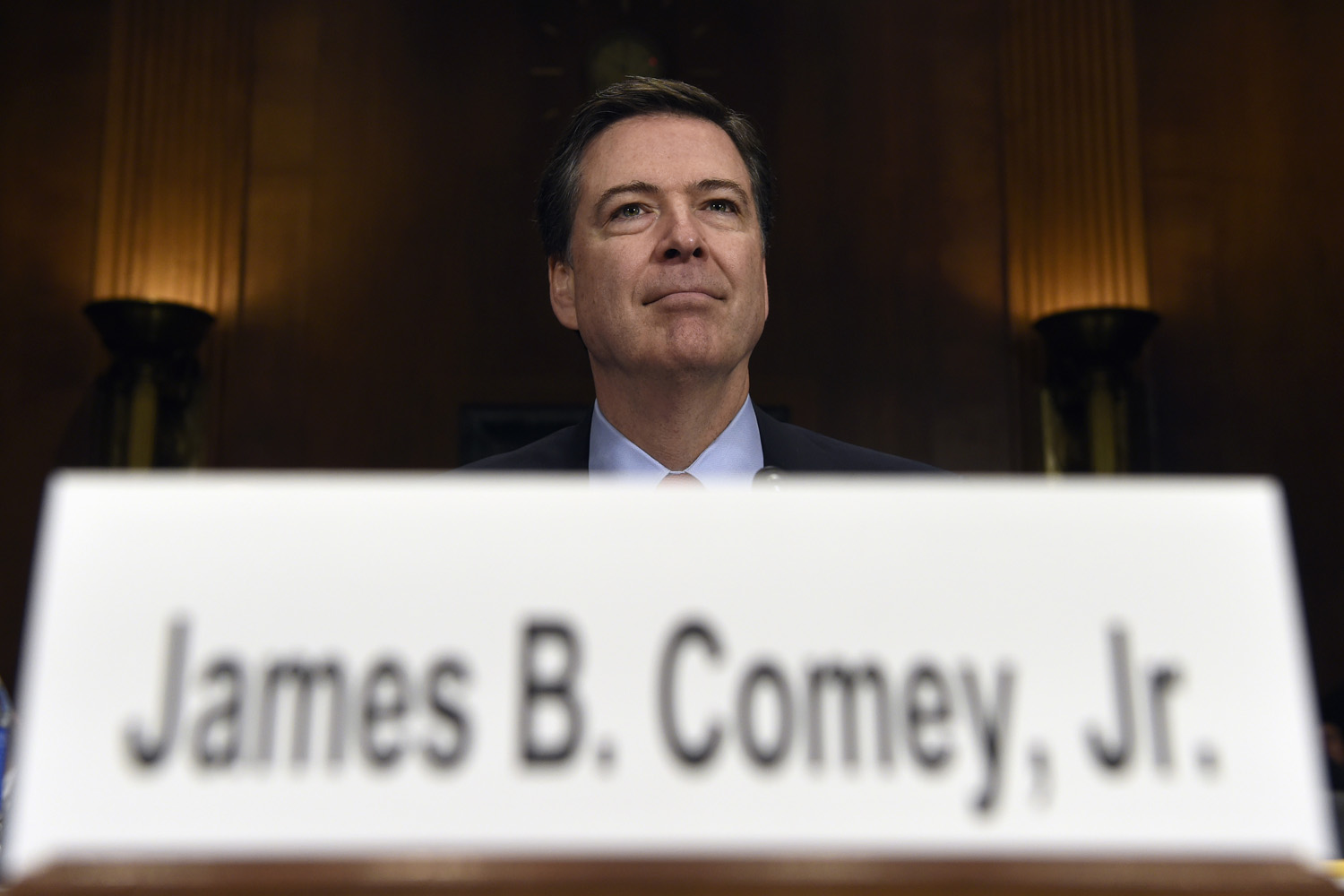 Eleven days before the election, the FBI stepped back into the realm of presidential politics Friday, with FBI Director James Comey saying agents had found emails that might be of relevance to an earlier investigation of Hillary Clinton. Comey's letter to Congressional leaders was short. It was vague. And it was political dynamite. Donald Trump seized on it. Clinton decried it. The timing is unprecedented. This hour On Point, October surprise.  The FBI and this wild campaign. — Tom Ashbrook
Guests
Jeff Pegues, Justice and Homeland Security correspondent for CBS News. Author of "Black and Blue: Inside the Divide Between the Police and Black America." (@jeffpeguescbs)
Margaret Talev, White House correspondent for Bloomberg News, covering Hillary Clinton's presidential campaign for president. (@margarettalev)
Jonathan Turley, professor of public interest law at the George Washington University School of Law. (@JonathanTurley)
James Fallows, national correspondent for the Atlantic. (@JamesFallows)
Laurence Tribe, professor of constitutional law at the Harvard University Law School. (@tribelaw)
From Tom's Reading List
CBS News: Source: Huma Abedin 'surprised' about emails on Anthony Weiner's computer — "In another twist to the investigative saga over Hillary Clinton's private emails, CBS News has learned that Huma Abedin, a top Clinton aide and longtime confidant, says she has no knowledge of any of her emails being on the electronic device belonging to her estranged husband, disgraced ex-congressman Anthony Weiner."
Bloomberg News:Clinton's Attacking Strategy to Blunt Comey Damage Has Risks -- "Hillary Clinton's campaign hopes its unusually swift response to revelations about a fresh FBI investigation related to a past probe of her private e-mail server will blunt the political damage amid concern about close Senate races as well as the presidential election."
The Atlantic:James Comey and the Destruction of Norms -- "The rules in politics haven't changed that much in recent years. What has changed is adherence to norms, in an increasingly destructive way. No one knows what this will mean for the election. Millions of people have already voted; in the nine days until official election day there's not enough time to fully vet and consider what Comey may have found. Will the announcement re-energize Hillary Clinton's supporters, making them worry that the race may be tightening again? Depress them? Motivate team Trump? Bolster the 'they're all terrible' case for third-party candidates?"
This program aired on October 31, 2016.