Week In The News: Travel Ban, ACA Replacement, WikiLeaks CIA Dump
46:52
Play
With guest host Jane Clayson.
A new travel ban. A controversial new healthcare plan. Wildfires rage. Women rally. Our weekly news roundtable goes behind the headlines.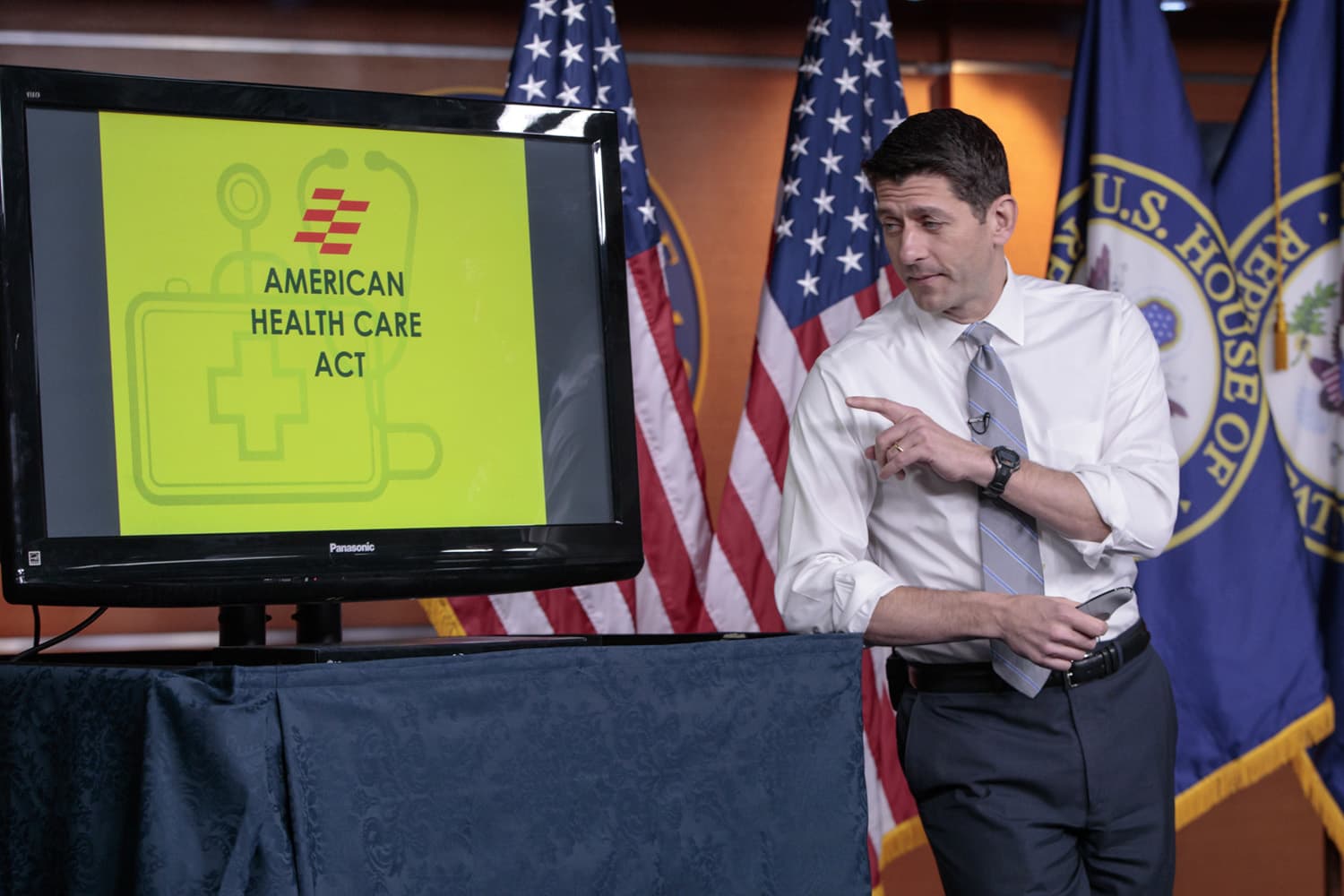 Selling the Republican healthcare plan. So far, buyers are scarce. Travel ban 2.0 faces new court challenges. Where's the proof? President Trump's wiretap claim still unsubstantiated. Pruitt shocker. New EPA head rejects climate change science. Wikileaks strikes the CIA. South Korea's president ousted. Neighboring North Korea keeps launching missiles. This hour On Point, our weekly news roundtable goes behind the headlines.
Guests
Robert Costa, national political reporter for the Washington Post. (@costareports)
Matt Viser, deputy Washington bureau chief for the Boston Globe. (@mviser)
Jack Beatty, On Point news analyst. (@JackBeattyNPR)
From The Reading List
Washington Post: Trump goes into dealmaking mode, works behind the scenes on health bill -- "For years, when President Trump pitched a new property that had his name in glittering gold letters above the door, he would throw himself into the sale: showy appearances with an entourage and a rush of boastful television interviews. But the Republican proposal to revise the Affordable Care Act is not a hotel — and Trump's salesmanship has been understated by comparison."
POLITICO: McCain on WikiLeaks dump: 'I can't tell you how serious this is' — "Sen. John McCain is raising the alarm about WikiLeaks' release of CIA surveillance techniques and predicting 'a real fundamental evaluation of everything we do' in U.S. intelligence. After the anti-secrecy group dumped documents online detailing tactics that intelligence agencies allegedly use to hack computers and phones, the Senate Armed Services chairman said the situation is 'really serious' and requires a wholesale evaluation of who is allowed to have access to such classified materials."
Raleigh News & Observer: Chapel Hill-Carrboro schools cancel class on 'Day Without A Woman' — "Chapel Hill-Carrboro schools were closed to students on March 8 – proclaimed as 'A Day Without A Woman" – because the school system expected to be shorthanded. Chapel Hill-Carrboro Superintendent Jim Causby made the decision because principals and other supervisors in the school system reported that they expected a high number of staff members to be absent on March 8."
This program aired on March 10, 2017.