Trump, Merkel And The Wider Western World
48:16
Play
Angela Merkel is headed to Washington to meet with President Trump. Is the German leader the new leader of the West?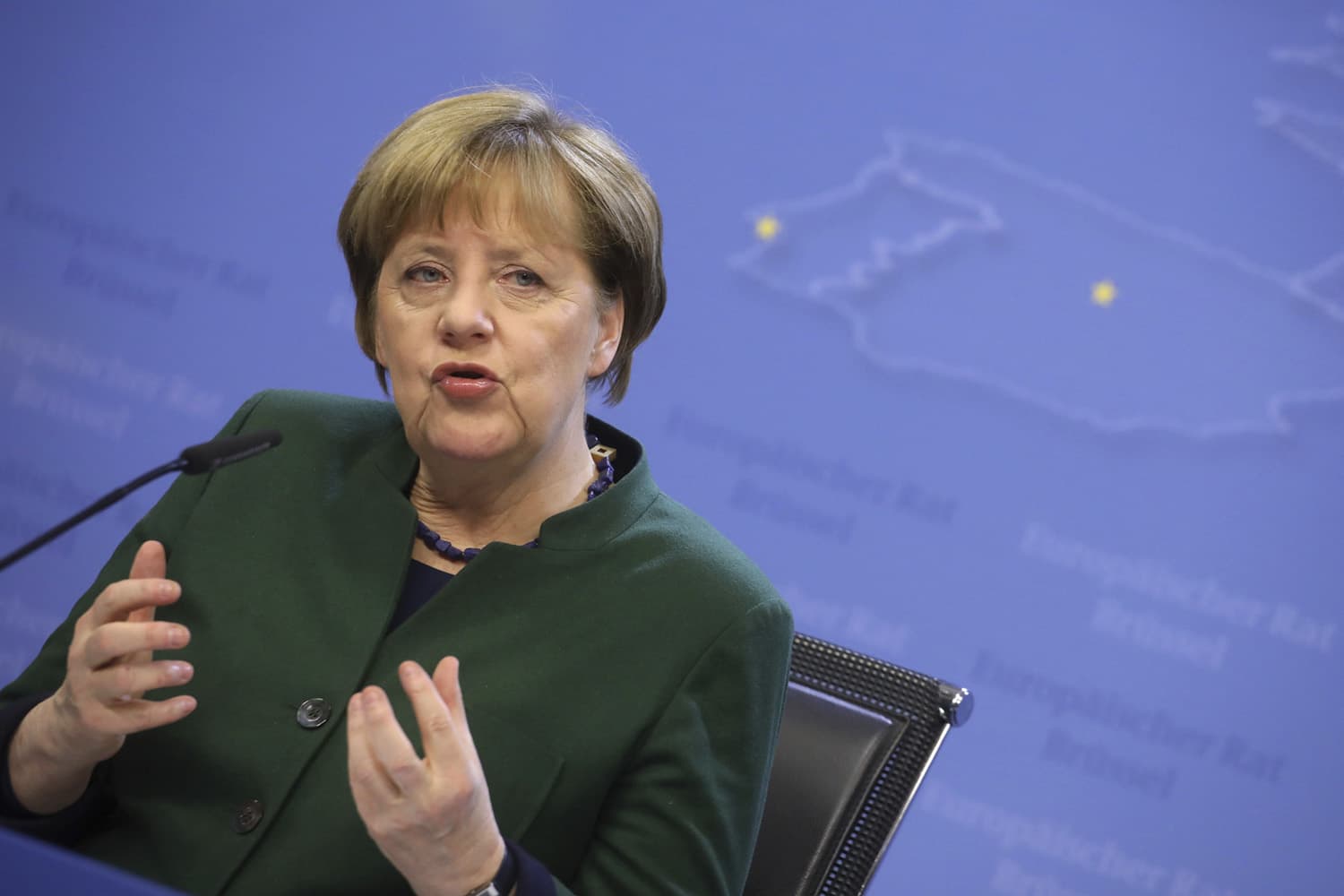 German Chancellor Angela Merkel came right out last November to offer to work with newly-victorious Donald Trump on the basis of shared values — democracy, freedom, respect for law and human dignity. The implications: maybe Trump shared those values and maybe he didn't. Trump has been flattering but also harshly critical of Merkel. He once said what she did in Germany with refugees was "insane." Tomorrow they meet in the White House. This hour On Point: When Angela Merkel meets Donald Trump. — Tom Ashbrook
Guests
Andreas Ross, political correspondent for the Frankfurter Allgemeine Zeitung.
Thorsten Benner, co-founder and director of the Global Public Policy Institute. Formerly worked with the German Council on Foreign Relations. (@thorstenbenner)
Cathryn Clüver, founding executive director of the Future Diplomacy Project at the Harvard Kennedy School of Government, where she is also executive director of the India and South Asian Program at the Belfer Center for Science and International Affairs. (@cluverc)
From Tom's Reading List
Reuters: Trump to ask Merkel for advice on Putin, Ukraine: U.S. officials -- "President Donald Trump will ask Chancellor Angela Merkel for advice on how to deal with Russian President Vladimir Putin, U.S. officials said on Friday, as the U.S. and German leaders meet next week after sometimes pointed disagreements in recent months."
NPR News: German Chancellor Merkel Speaks With Trump — "Merkel and Trump also said they will work to deepen ties between their countries. But recent polls here show most Germans are very suspicious of Trump and expect their country's relations with the U.S. will sour. Political and business leaders, unnerved by his pronouncements, have also lashed out."
Foreign Affairs: Germany Can Protect the Liberal Order -- "Some commentators have already declared Merkel the new 'leader of the free world,' in light of Trump's apparent unwillingness to fill a role traditionally occupied by the president of the United States. The characterization is fanciful."
This program aired on March 13, 2017.