Bouncing Back To The '70s With Tennis
49:01
Play
The indie pop husband/wife duo Tennis brings a retro '70s sound to their latest album. They're in our studio.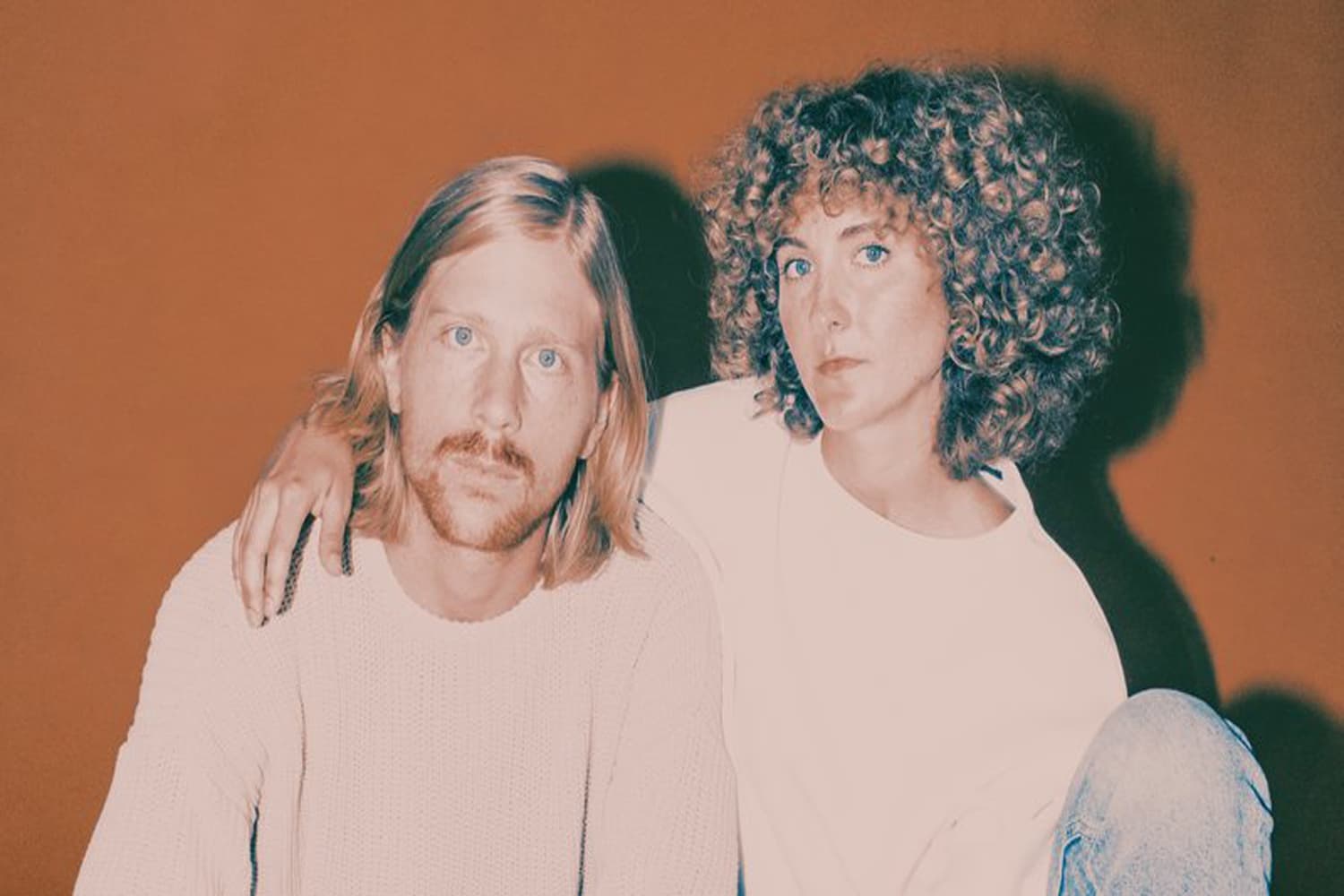 Sometimes the old can be new again. The husband/wife duo Tennis takes a sound from the 70s and runs it through the dream machine of their very 21st century lives. The sound is old and new. Rooted and light. The couple's new album looks at commitment itself. What's offered and what's reserved. It's called "Yours Conditionally." This hour On Point: Alaina Moore and Patrick Riley – Tennis – are with us in the studio. – Tom Ashbrook
Guests
Alaina Moore, lead vocalist, guitarist and keyboard player for indie pop band Tennis.
Patrick Riley, guitarist and bass player for the indie pop band Tennis.
From Tom's Reading List
ELLE: Watch 'Interiors,' the Beautifully Dreamy, Feminist Short By Indie Heroes Tennis— "Called Interiors, the short film looks like a watercolor dream, washing in and out of scenes soundtracked by the contemplative music of Tennis, of course. Moore says the dreamy feel is no mistake: Yours Conditionally, she says, is 'archive of my inner mental state and we wanted the film to reflect this.'"
Detroit Metro Times: We talked to Tennis about marriage, anxieties, and sailing before their show at the Magic Bag — "When indie-pop duo Tennis first arrived on the scene in 2011, people were amazed at the fact that the married couple (Alaina Moore and Patrick Riley) wrote their first album after they took an 8-month sailing trip. The product that resulted was dreamy pop-music with retro guitar licks and Alaina Moore's airy vocals."
NPR: Tennis Thrives In Isolation On 'Yours Conditionally' —"Six  years ago, the husband and wife duo of Alaina Moore and Patrick Riley sailed in the Atlantic looking for inspiration; stories from that trip provided the songwriting material for their full-length debut, Cape Dory. Now, for their fourth album, they've returned to the water, navigating from San Diego into the Sea of Cortez on Mexico's coast — sleeping in shifts, with almost no cell service or contact with anyone on shore."
Playlist
"In the Morning I'll Be Better"
"Baby Don't Believe"
"Marathon"
"10 Minutes 10 Years"
"Please Don't Ruin This for Me"
"Fields of Blue"
"My Emotions Are Blinding"
"Island Music"
"Modern Woman"
"Ladies Don't Play Guitar"
"Needle And A Knife"
"Matrimony"
This program aired on March 14, 2017.