With Her 'Presence And Warmth,' Loretta Barrasso Tended To Kids With Illnesses
04:24
Play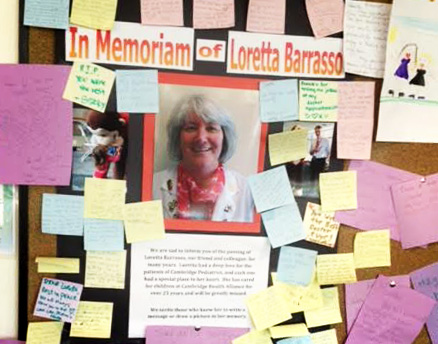 For 29 years, Loretta Barrasso worked at the Cambridge Pediatrics clinic as a medical assistant -- taking measurements and temperatures, checking vision and hearing.
The door to a waiting room full of drooping parents and fever-filled children would open, and there she was: a crown of platinum hair, a white coat covered with Disney characters, pockets filled with Spiderman stickers. It was as if Retta had emerged from some cheerful kingdom, and was going to bring one lucky guest back with her.
"The door would open and there'd be this tall woman in white," recalled Kara Morin, "just like glowing with happiness, 'You're in Room 3!' And you'd be like, 'Yay for me! I get to go to Room 3 with Retta!' "
Kara brought her children in for years. Retta knew who had a role in the new play, who had just started soccer. Each child she met was someone to delight in. Children felt the same way, and so did parents.
"It was like the bright spot in taking your chronically sick kid to the doctor's office is that you get to see Retta," Kara said. "Sometimes my kids would get so relieved, I think, to see her. At home they'd be lethargic and they'd be whining, and by the time the doctor comes in, they'd be just bouncing around the room like usual, and he's wondering why I've come in with them and I'm like, 'Oh, until they saw Retta they were really sick, and now they saw her and they're spontaneously well.' "
Finger pricks to check lead levels hurt — but Retta knew how to fascinate her patients out of pain.
"It was a goofy, goofy song," Kara laughed, "it didn't make any sense. It didn't make any sense at all: 'I'm gonna plant the watermelon on a side of a hill. And then I'll slurp the juice all up!' "
Even the most routine tasks became extraordinary accomplishments. With Retta, everything was cause for celebration.
"To have Retta measure your height is an event," Kara remembered. "It's like, there's a buildup: 'Now you're gonna stand here, heels together, all the way back. OK, great. Wow!' It's not like, you're 48 inches tall, it's just like, 'Oh my, look at you: 42 inches tall.' It was just an event."
Sleepless mothers, with dozens of worries and in a different kind of pain, were soothed, too.
"To have somebody like Retta, with her presence and her warmth say, 'This is all gonna be fine,' " says Kara, "you believe it. You believe it."
For many years, Kara's son mistakenly and brilliantly believed Retta was a doctor. And she was — at least, she was his treater. The death that caused her to disappear made no sense, and he spoke for everyone in her waiting room when he learned of it.
"And my son was so incensed. I mean, he said, 'But you're doctors. Why didn't you help her?' It was a question that was just really filled with pain. And there's no answer for a little kid."
Loretta Barrasso, of Weymouth, died last January from cancer at age 53.
---
To suggest a loved one for remembrance, email remember@wbur.org. 
This segment aired on October 19, 2016.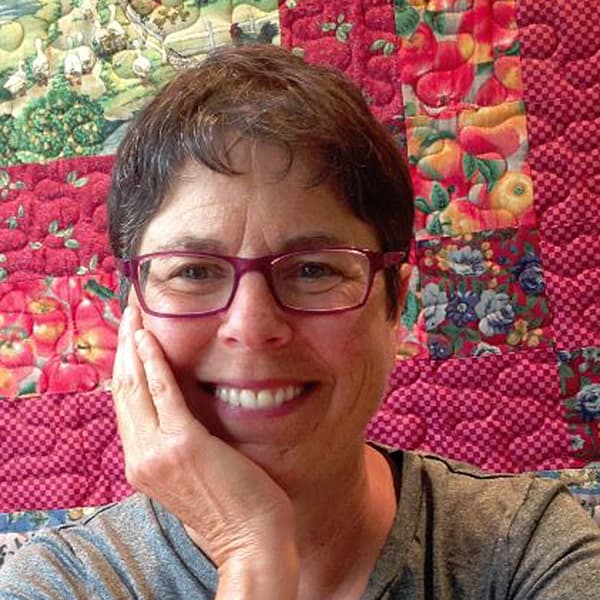 Elissa Ely Creator of WBUR's The Remembrance Project
Elissa Ely is a community psychiatrist in Massachusetts and the creator of WBUR's The Remembrance Project.