Proposal For Muslim Cemetery In Dudley Meets Opposition From Residents
This article is more than 7 years old.
Dealing with the dead is a duty shared by people across all religions and cultures. But it also can be a source of division.
In the rural central Massachusetts town of Dudley, which is located along the Connecticut border, a proposal to turn 55 acres of old farmland into a Muslim cemetery is facing strong community opposition. Several hundred people turned out at a public hearing Thursday night to discuss the issue.
"I am very against this cemetery going in and don't see why it has to come to little old Dudley," resident Gail Donahue said at the town meeting.
Perhaps it was inevitable that what might seem a small-town controversy that has come to Donahue's "little old Dudley" would unleash the anger and resentment that spans the whole country. Being rural no longer means being insulated from world and national events and prejudices.
And there is clearly plenty of anger in Dudley.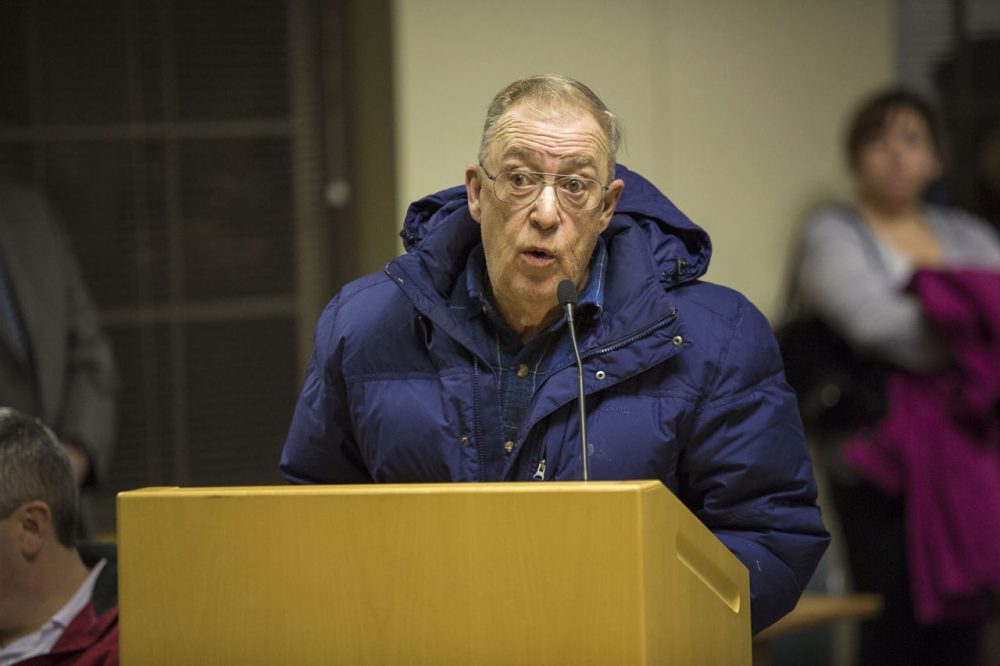 "You want a Muslim cemetery? Fine. Put it in your backyard. Not mine," resident Daniel Joseph Grazulis testified to applause during the meeting.
It's instructive to look from ground up in a town one resident describes as a college, two pizza parlors, a bank and a lot of farmland.
"I really don't want to see any cemetery here," Desiree Moninski said. "It's quiet and I'd like to keep it that way."
If Moninski could keep it the way it was, the land across the street from the farmhouse she grew up in would still be a dairy farm with cows and pigs. But that's gone. And now, a for-sale sign spray-painted on the derelict barn years ago has finally brought a buyer for the 55 acres.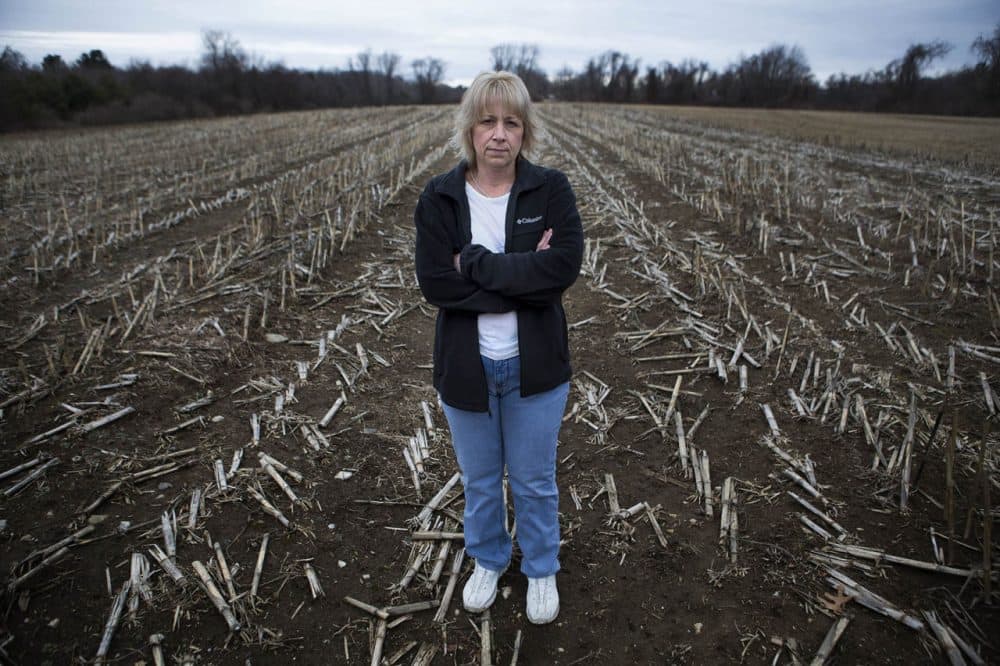 "There's really a great need for us to find a local burial place," said Khalid Khan Sadozai, the president of the Islamic Society of Greater Worcester.
Congregants of the two mosques in Worcester -- who believe the dead should be buried as soon as possible, if not on the same day they die -- must now travel 90 minutes to a cemetery in Connecticut.
So the Islamic center has purchased the farmland that is just 20 minutes away. It is still used for growing corn and hay.
"[A] Muslim funeral is not in any way different from the traditional Jewish or traditional Christian burial," Khan Sadozai said. "It is [a] very green burial ... so we don't embalm the body."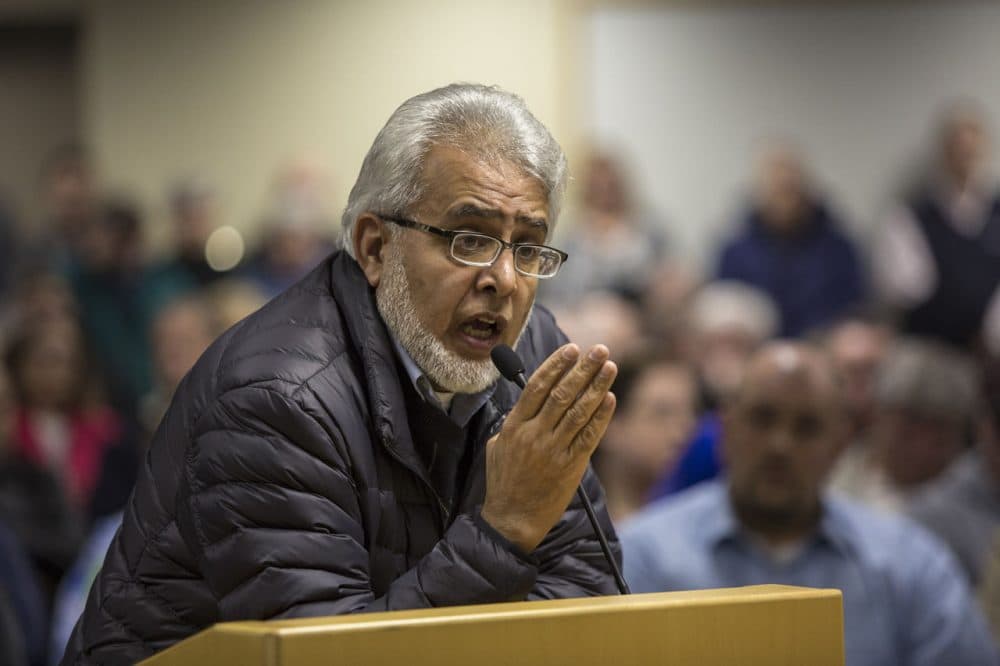 According to Muslim practice, the most recommended way of burying the dead is to put them into the ground without a casket.
But in an area with high water tables, wetlands and private wells, residents have formed hard attitudes and anxieties.
"You can Google and see how they bury and it's just, it's not a pretty sight, it's not a pretty sight,"Michael Roche, a neighbor of the property, said. "And I don't think it's safe at all."
The pronouns "they" and "their" often substitute for the word "Muslim," but the residents on narrow and winding Corbin Road insist their objections have nothing to do with religion. It's about their drinking water.
"I'm not against a cemetery," Donahue said. "I'm against one that could possibly contaminate my well water."
These are genuine concerns mixed with a desire to keep things the way they are.
"It doesn't matter to me, and to just about everyone I've talked to, what religion it is. It's the fact we don't want one," Roche said. "It's been a farm. It's been a farm forever. We'd like to see it kept that way."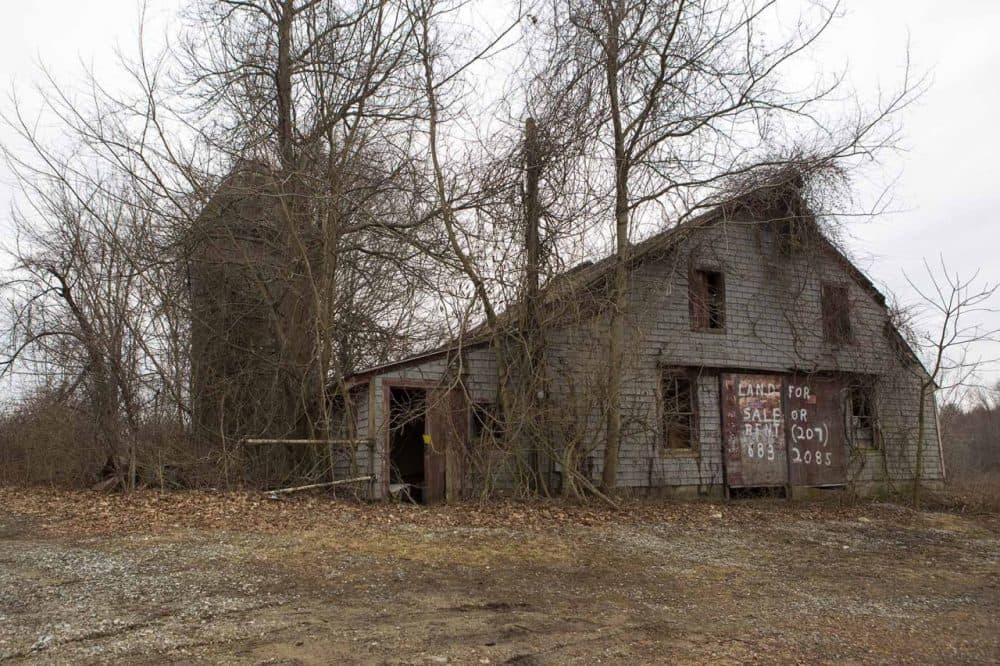 But at the public hearing Thursday night, the tone and nature of the opposition dramatically transcended straightforward issues.
Khan Sadozai, the Islamic society president, had said it would conform to any town requirements that they bury their dead in caskets and vaults.
"Why not go bury your dead at a Christian cemetery," asked Jarrod Manzi during the meeting. "Why do you need your own cemetery if you're willing to violate jihadi law."
The attorney for the Islamic center told the zoning board that it could not deny a permit, that state law provides an exemption to religious activities such as cemeteries. That brought loud boos from the crowd. How soon before they propose a mosque too? asked one speaker. Another asked if he was going to have to listen to "crazy music" like the call to prayer.
Khan Sadozai's response was simple: "We are the residents of the Commonwealth of Massachusetts," he said. "We want to bury our loved ones somewhere in Massachusetts area."
When Khan Sadozai talked of the long drive to a Connecticut cemetery, another self-described veteran weighed in.
"You say the ride to Enfield is too long," the man said, "well the ride from Afghanistan for a dead soldier is about 14 hours, so..."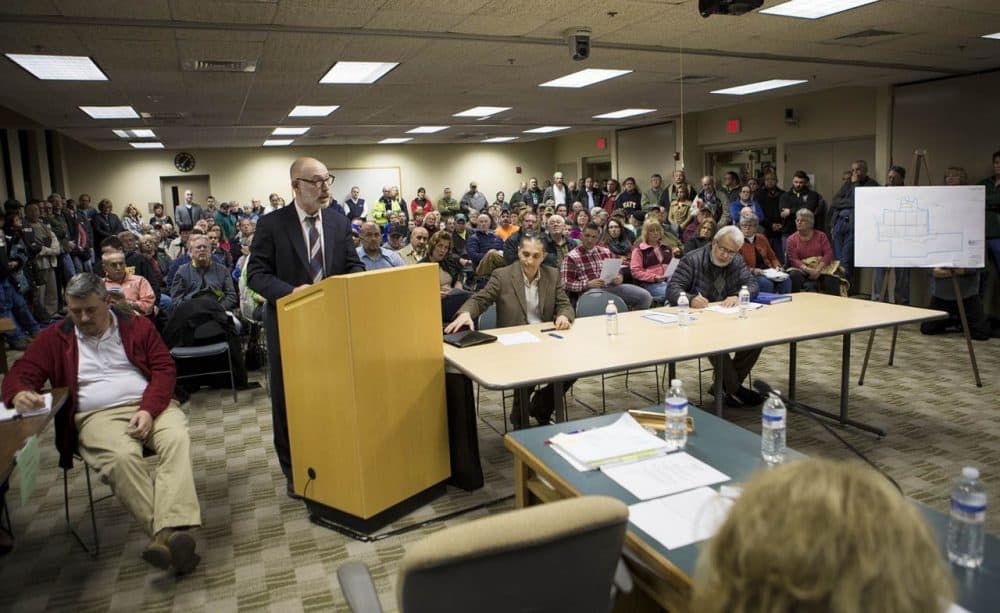 Khan Sadozai said he's not deterred by what he heard at the meeting.
"No, I don't think so because ... we are ready to answer their concerns and we hope the law will be on our side," the Islamic center president said.
The proposed cemetery would have 16,000 plots.
Such a big number is a significant issue, but now the straightforward issues have been caught up in the winds of bigger, worldwide events.
This story was updated with the All Things Considered feature version.
This article was originally published on February 05, 2016.
This segment aired on February 5, 2016. The audio for this segment is not available.