A New Rite Of Spring In Boston: Hatching Falcons
Play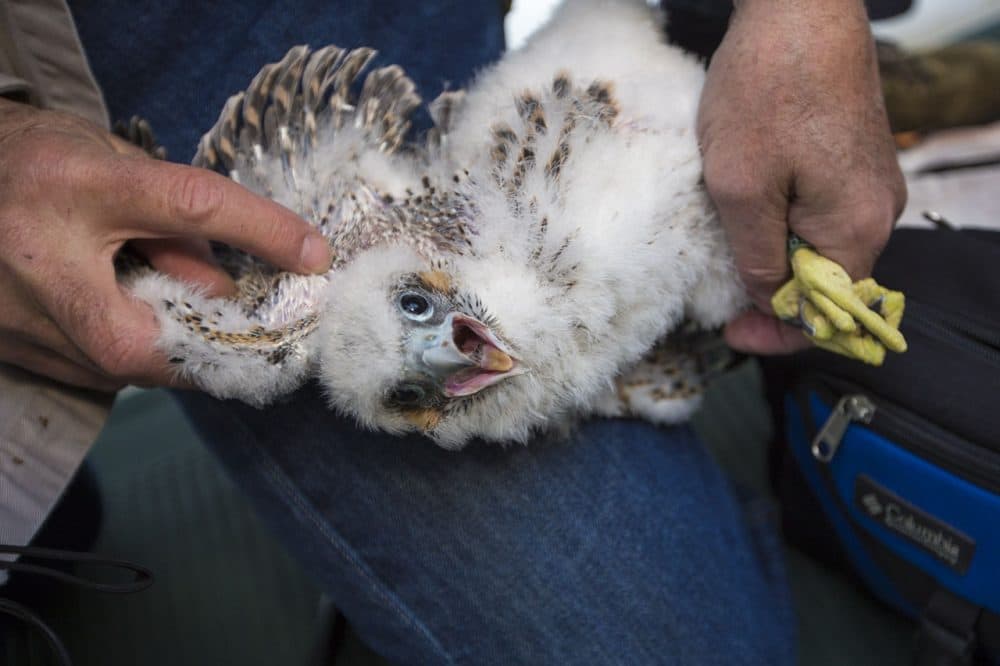 This article is more than 6 years old.
Boston University seniors have graduated and the high-rise dorm known as StuVi 2 has emptied.
But there's a new class matriculating on the roof: peregrine falcons.
"If she's on the fly, we've got to be careful that she's not coming down to hit you in the head. [That's why] I'm wearing a helmet," warns Tom French, who since the 1980s has been leading the state Division of Fisheries & Wildlife effort to restore peregrine falcons.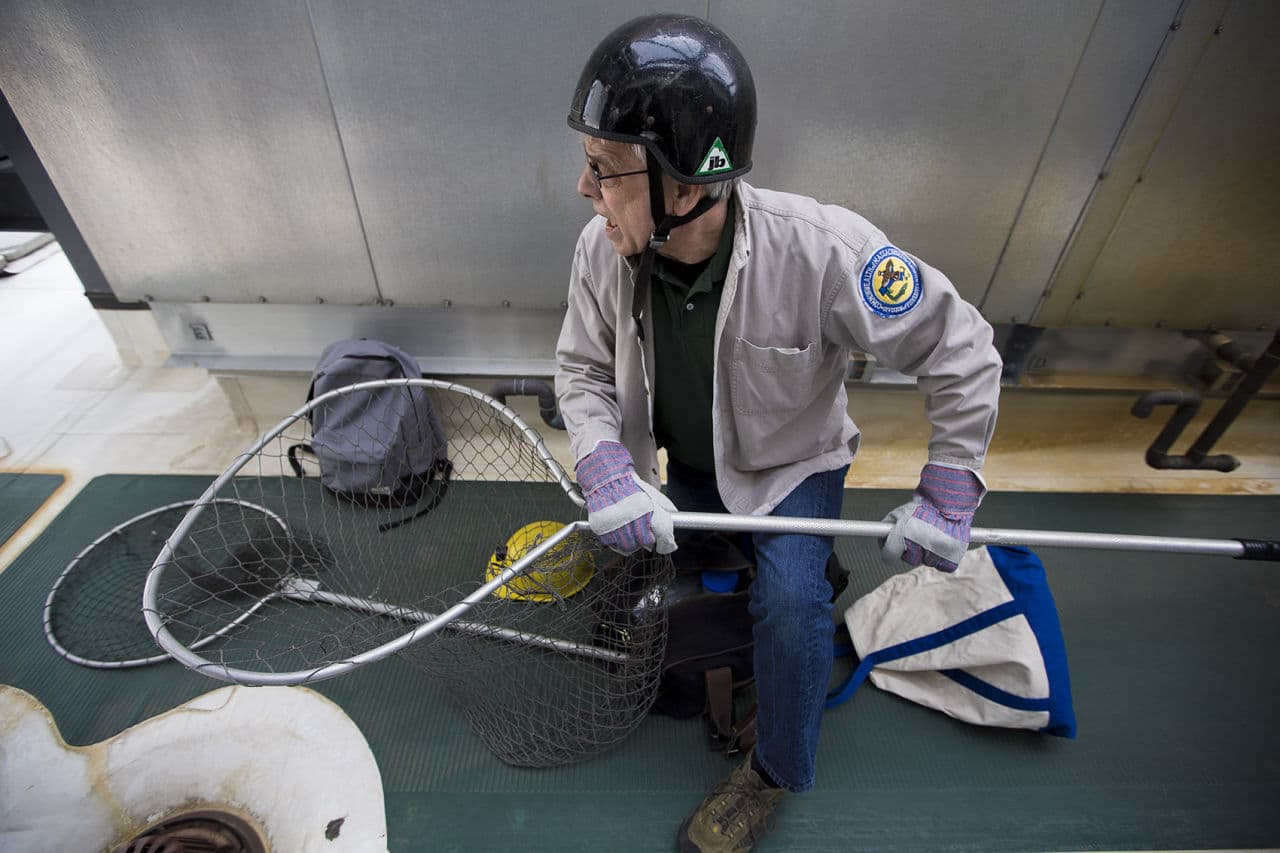 Out French goes, head helmet down, running toward a wooden box atop the 20th floor. And down swoops an adult female peregrine, her talons as sharp as razors, along with her male partner — but the females are also bigger, more protective.
As the falcons bank, dive and pull up, French reaches into the box and takes two chicks clad in down, and retreats to safety to band them.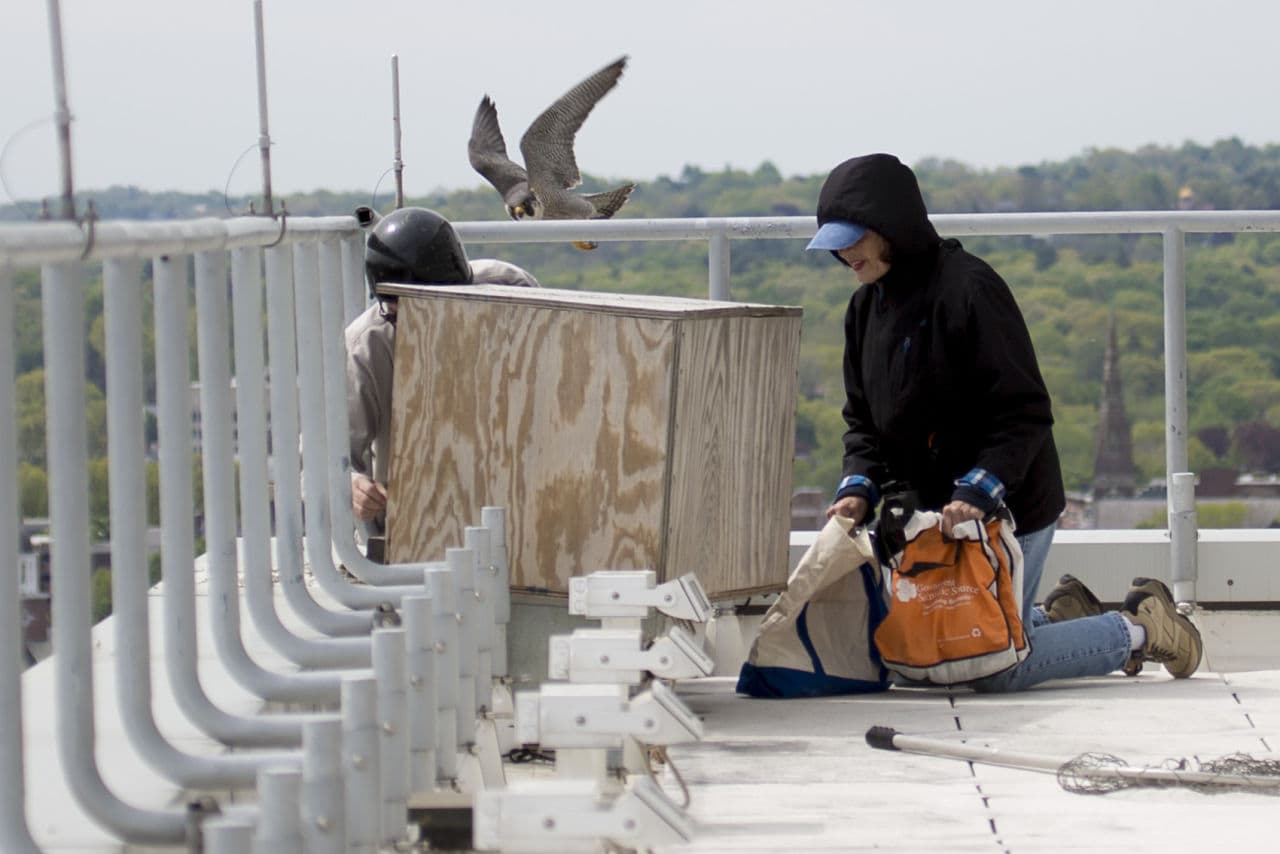 "At three weeks they're just barely starting to have any kind of feathers," French says. "They're still mostly white and downy."
One male, one female — the bigger, always the bigger of the two — they'll have full feathers and be ready to fly in four more weeks.
Although they're already at full squawk.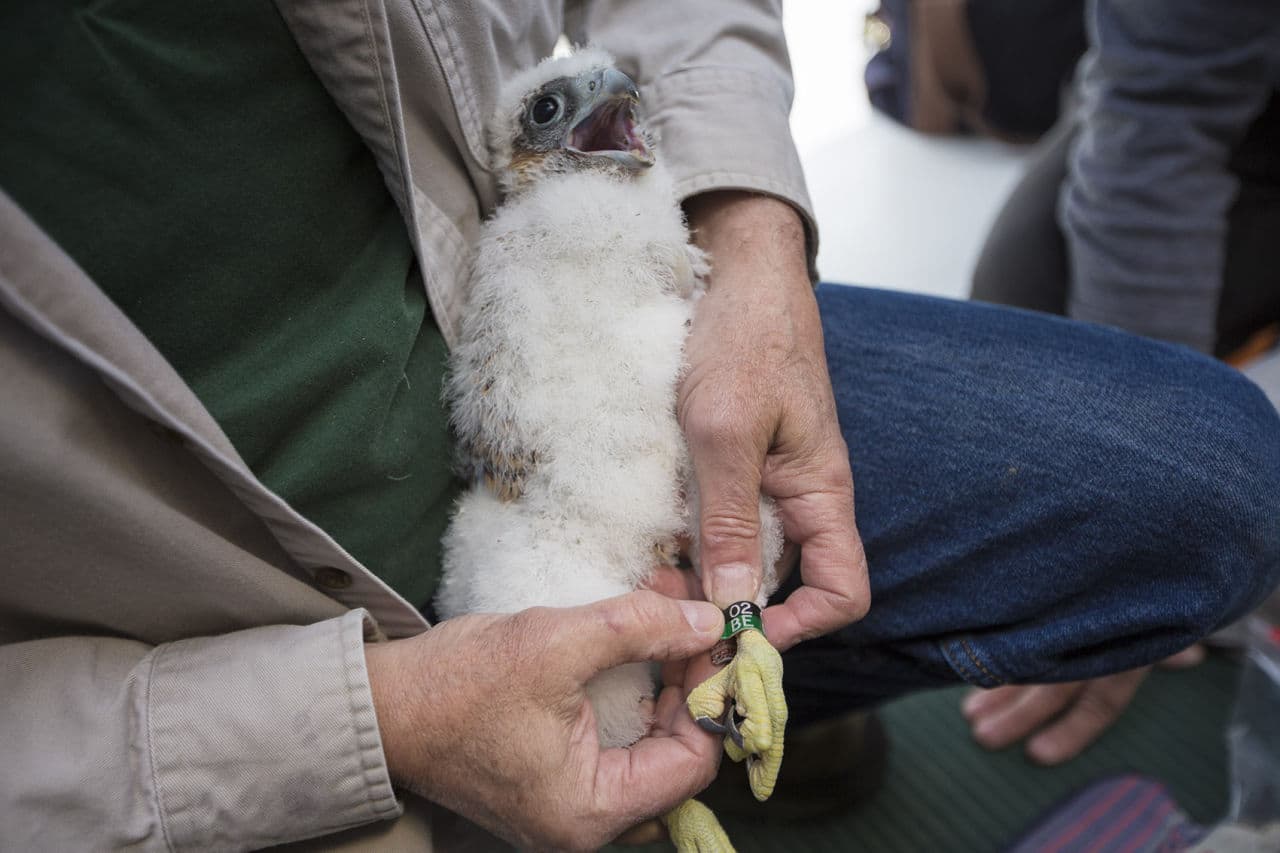 This is the work of the Natural Heritage Program, to protect and restore the state's endangered and threatened species. Starting from a handful of sites, there are now 32 pairs of peregrines across Massachusetts.
Their ledges resemble cliffs from which the adult falcons dive to capture prey they share with the chicks. Feathers and bones are scattered like a student's fried chicken takeout: "We have pigeon," French begins listing, "mourning dove, black-billed cuckoo, woodcock, cardinal, blue jay..."
Last year, French and his team banded 40 chicks.
And out they go back into the open, the adult falcons banking and rolling, swooping and veering.
Back at mid-century they were functionally extinct east of the Mississippi. Now, they're back as urban species with the rites of spring.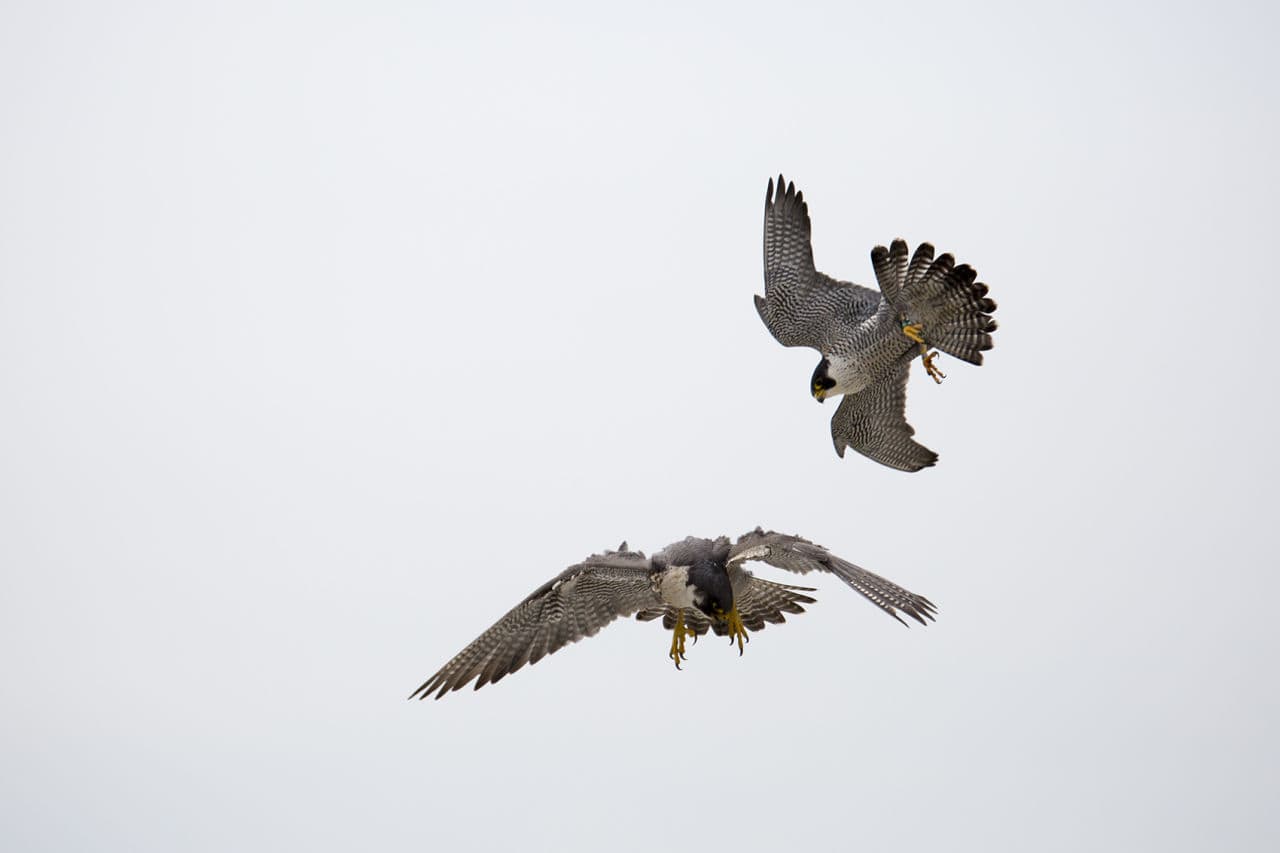 This segment aired on May 18, 2016.