Exhibit: Famous Writers And The Keys To Their Success
This article is more than 7 years old.
A collection of typewriters formerly owned by some of the most iconic figures of the 20th century is on display now at Northeastern University's Gallery 360.
The "Celebrity Type" exhibit, which marks the collection's East Coast debut, features names as famous as Ernest Hemingway and as infamous as Theodore Kaczynski.
Collector Steven Soboroff says he has one guideline for whose typewriter he pursues. "It's got to be someone who knocks your socks off," he told News@Northeastern.
Soboroff's first typewriter, acquired in 2004, used to belong to Pulitzer Prize-winning sports journalist Jim Murray.
"I love people who are the best at what they do," Soboroff told the L.A. Times. "The idea that geniuses sat there and accomplished what they accomplished on these typewriters ... it gives me chills."
Soboroff will be at the exhibit's opening reception Thursday night from 4 p.m. to 6:30 p.m. Check out some of the featured typewriters below:
Gallery 360 is located in Northeastern's Ell Hall. The gallery is free and open to the public Monday through Friday from 11 a.m. to 7 p.m. and Saturday and Sunday from noon to 5 p.m.
This program aired on September 5, 2013. The audio for this program is not available.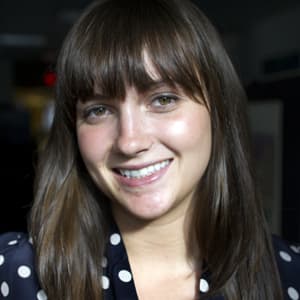 Abby Elizabeth Conway Digital Producer/Editor
Abby Elizabeth Conway was formerly a digital producer and editor at WBUR.