'I Am A Human Being, Just Like You': Stories By Boston's Homeless Come To The Stage
This article is more than 5 years old.
When we see people who are homeless, we often make assumptions. Maybe we assume they're addicts or mentally ill. And some of them are. But homeless people rarely get an opportunity to tell their life stories or explain how they ended up in the situations they're in. Until now.
"My mom cried herself to sleep for the first two years after I left. Add on people seeing me in crazy dangerous situations all over town, phone calls from different states — in jail, of course. She didn't know if I was alive or dead. And me being with the people I was with? The odds were stacked against being alive."
The rest of that story — called "Tired" and written by Rodney Brockington — will be told this weekend at an unusual theater event in the Boston area. It's called "Stories Without Roofs," and it's a collection of writings by homeless people performed by professional actors, singers and dancers.
These essays-turned-performance art are basically autobiographies of people who live on the streets. Some of the stories are joyful, some tragic. Some describe how pleasantly ordinary the lives of the homeless can be.
"There's a piece, for example, in the show detailing how much this one man loves coffee," says Michelle Whitaker, who created "Stories Without Roofs." "There are pieces about happy memories and there are pieces about sad memories. There are pieces about the future. There's poetry. There's song."
Whitaker is a nurse at Boston Health Care for the Homeless and on the side she teaches a writing class at a homeless shelter. She felt the stories her students were putting on paper were so powerful that they had stage potential. One man, for instance, wrote about his spiral into substance abuse.
"It was a very private piece, actually," she recalls. "He said, 'I have a piece and I don't want to share it yet.' And then the next week he said, 'I'm not ready yet.' And then one day he just handed me his notebook and he said, 'I'm ready.' It was about his brother being murdered and how that triggered him to get back onto drugs."
He titled it "Relapse" and requested that it be made into a rap song. Whitaker knows the refrain by heart:
"When I got word that you had been shot, all I could think of was murder so I began to scheme and plot."
Another writer is 26-year-old Nolan Bagley, who grew up in Malden and says he's used writing as a "release" since high school. He's a recovering addict who's been in and out of jail, and he took Whitaker's writing class at a Salvation Army sobriety program and shelter in Cambridge. He has a piece in this weekend's show called "Dear Derek," a letter of advice to the son he hopes to have one day. The stage version is set to music:
"I'll start off by just speaking the ugly truth: that the world can be a cold, harsh, miserable place full of disappointment. So you have to own it and write your own destiny. You have to work hard, take nothing for granted, and when it tries to knock you down — and believe me, it will — you push right back and work harder for whatever it is that you want."
"Generally I don't write for an audience to really hear," Bagley says. "It's more of, like, just a me thing, you know? But I kind of stepped outside the box on this one with myself and I was able to share and let other people in a little piece of me that maybe they wouldn't know."
Another piece by a different writer, Michael Greus, called "Final Word," asks passersby not to make sweeping generalizations about the homeless:
"I'm not a monster. I'm a human with a story, willing to tell it if you have a loving, kind heart willing to listen, judgment-free. I am a human being, just like you. My heart beats. My blood flows. I have a heart, a soul, a big heart, a kind heart."
Whitaker wants these performances to remind audience members that people land on the streets for all sorts of reasons, and that homelessness — maybe due to a job loss or a natural disaster — can befall even people convinced their lives are secure.
"You see someone begging for change and you think you know their entire story," she says. "You're, like, probably if I give them money, here's what they'll do with it. But every individual's experience with homelessness is different. And so I think it's important to give a voice to people who are never asked to talk about that stuff."
One of the pieces in the show she finds most touching is also by Greus.
"He writes so beautifully about how in love he is with his wife," Whitaker explains, "and how she's been there for him even though he has relapsed and even though he caused homelessness for her and their baby. And he wrote a lullaby for his newborn daughter. And that, to me, makes me cry every time I hear it."
"My life has changed since the moment you entered this world. My world was filled with overwhelming joy and every moment brings a new blessing and memories etched in stone. Nothing in this world will destroy them. Hush, my little angel. Don't you cry. Daddy's here to comfort you, here forever and ever. My evil ways are behind me. I am here to make all your dreams come true. You took your first steps today. Watching you grow up has made my life complete. Please don't grow up too fast. Daddy can't handle that. Just know I will be there to walk you down the aisle. You know you'll always be my angel. To hear you say 'Dada' melts my heart. I will be there to listen, a shoulder to cry on, there to guide you through life. Never fear telling me the truth. I am your father."
That lullaby, "Mikaela," will be in the part of "Stories Without Roofs" called "Transitions," performed at 8 p.m. Nov. 22 and Nov. 23 at the Green Street Studios in Cambridge. Several of the homeless people who wrote pieces in the show will be in the audience, seeing their work performed publicly for the first time.
This program aired on November 21, 2013. The audio for this program is not available.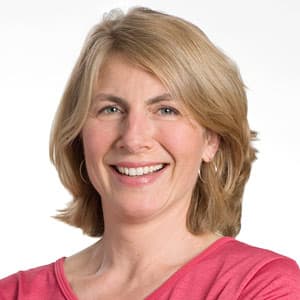 Sacha Pfeiffer Host, All Things Considered
Sacha Pfeiffer was formerly the host of WBUR's All Things Considered.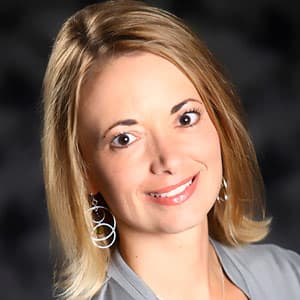 Lynn Jolicoeur Producer/Reporter
Lynn Jolicoeur is the field producer for WBUR's All Things Considered. She also reports for the station's various local news broadcasts.