Katherine French, Who Revitalized Danforth Art Museum, To Retire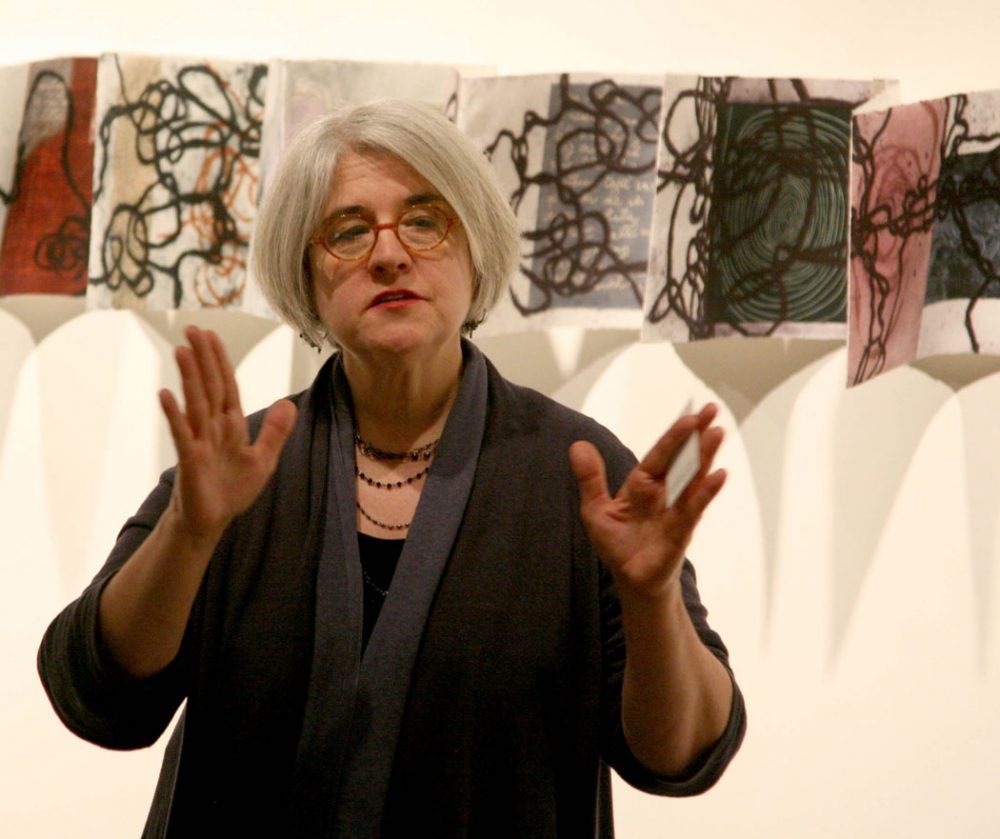 This article is more than 6 years old.
Katherine French, who has lead a revitalization of the Framingham museum and school Danforth Art since becoming its executive director in 2005, announced at a special meeting of the institution's board last night that she plans to retire on Jan. 1. "My decision to retire is entirely personal," she said in a prepared statement.
French's most lasting legacy is likely be the institution's acquisition earlier this year of the town-owned Jonathan Maynard Building at 14 Vernon Street on Framingham Centre Common. Danforth Art, which was founded in 1975, has struggled with poor conditions of the former school it occupies on Union Avenue. It hopes to relocate to the Maynard building as early as fall 2016.
But French has also made Danforth's museum a showcase for expressionist painting. Her intentions were signaled by the major 2005 retrospective she organized of the paintings of Joan Snyder, which had debuted (and won accolades) at New York's Jewish Museum earlier that year. Via exhibitions of Boston Expressionist artists David Aronson, Jack Levine, Hyman Bloom and Arthur Polonsky, who emerged here between the 1930s and '50s, she argued for the importance of art made in New England while connecting it to an international tradition.
French grew up in Vermont, moved to New York to be an artist, and worked at the Frick Collection there. She moved to Boston in 1977 and became a slide librarian at Boston University's School of Fine Arts. By the 1990s, she was running BU's Sherman and 808 galleries. She was gallery director at Montserrat College of Art in Beverly from 2002 until she became the Danforth's leader.
Greg Cook is co-founder of ARTery. Follow him on Twitter @AestheticResear and be his friend on Facebook.