Dave Davies Talks About His New Solo Album, Possibilities For Kinks Reunion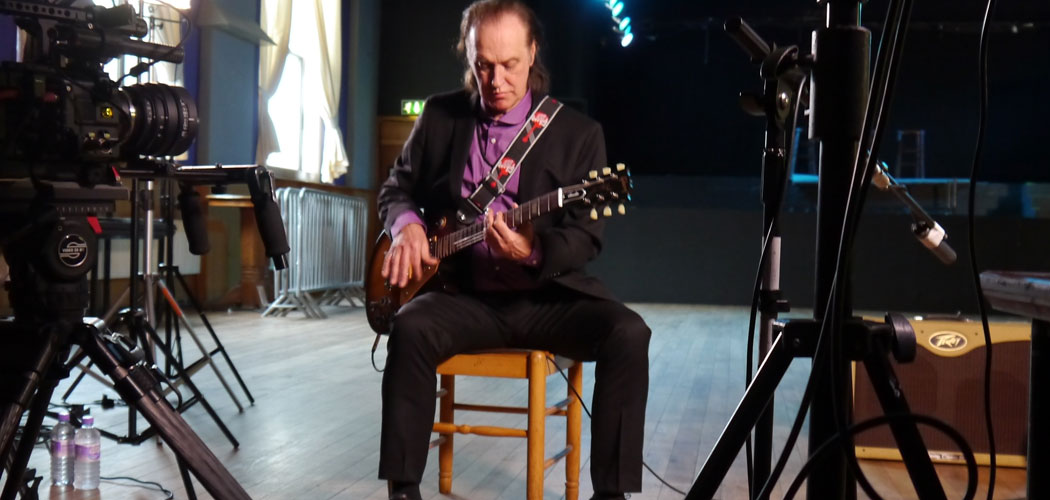 This article is more than 5 years old.
It was 1984 and I was talking with the Kinks singer and main songwriter Ray Davies about the oft-contentious relationship he had with his younger brother, lead guitarist Dave.
"I love him," Ray said, softly. "But sometimes … he's family …and I don't really like family."
Nine years later, I was speaking with Dave before a rare Kinks club gig in Boston. I asked where the situation stood at present. "It's not that I really hate him, though I hate him at times," Dave said. "I suppose I find him more irritating and exasperating."
Six years after that, with Dave on the eve of an impending solo tour, one where he would be playing a chunk of his brother's songs. I asked if it was possible to love the song, but not the songwriter.
"Good question," he said, pausing. "Well, I think the thing is: There's always going to be love; I'm always going to love my brother. I might not like his personality, but it doesn't prevent me from loving him. I don't hate his works because he can be difficult."
There have been a myriad of similar exchanges over the years. Sometimes, there were fights on stage—and fork-stabbings off-stage!—but these days the fraternal volleys come mostly via the media. (The latest: The UK rock magazine Mojo wrote that Ray said the Kinks would reunite even without Dave; Ray vehemently protested that he never said that.)
The Kinks—considered one of England's big four from the '60s, alongside the Beatles, the Rolling Stones and the Who—were inducted into the Rock and Roll Hall of Fame in 1990. They last existed as a unit in 1996. The battling brothers Davies were the post-Everlys and pre-Gallaghers (of Oasis). Sibling rivalry and creative tension led to lots of great music and, of course, tore apart the band. (There have been various incarnations of the group; Dave Davies has had a long-running spat with founding drummer Mick Avory as well.)
Ray has been the primary songwriter, creator of "Waterloo Sunset," "Lola" and "Come Dancing," to name but three of hundreds. Dave, while often credited with pioneering heavy metal with his distorted guitar work in "You Really Got Me," has stood mostly in Ray's shadow, producing a few top-flight Kinks songs, like "Death of a Clown" and "Living on a Thin Line" and seven solo albums.
As 2014 comes to a close, we have a critically acclaimed history-of-the-Kinks musical playing in London, "Sunny Afternoon," a five-CD compilation of Kinks music, "The Anthology 1964-1971," 50 years after "You Really Got Me" was recorded, coming out Dec. 9, and Dave Davies—who had a life-threatening stroke in 2004—on a 13-date US club tour.
Davies and his backing band—the Jigsaw Seen's guitarist Jonathan Lea and bassist Tom Currier plus Smithereens drummer Dennis Diken—play a sold-out show at Natick Center for the Arts Nov. 19.
Dave's latest album, "Rippin' Up Time," was just released. On the melancholic "Though My Window," he sings, "I see no one/There is nothing more for me to say … No regrets, what is done is done."
The first song, the title cut of "Rippin' Up Time," opens with this big blaring guitar riff and dismisses right away any thoughts that a guitar player like yourself, at 67, must mellow with age.
I know what you mean. I wasn't consciously aware of it—and obviously I do write gentler songs and do have a softer side to me—but sometimes when you look at the world and see how things are going on in people's lives it's not really a pleasant time.
I've listened to the album three times so I'm not clear on everything you're singing but I get strong whiffs of introspection, melancholy and nostalgia. Am I on target?
Some of it, yeah. Melancholy is a good word, but I think there's a mixture of emotions, really. The song "Rippin' Up Time," the idea came in a dream, or rather a nightmare, about thinking back at the past and coming to terms with my life as it is now and where are we all going. I woke up shouting, "There is madness here!" and that formed the idea of "Rippin' Up Time" and "Semblance of Sanity" and many of the songs grew out of that. But I always like to try and keep an optimistic view. I think humor helps the optimism.
The idea of considering what's gone by and what's ahead—we all deal with that—but you having your stroke and your recovery, maybe that put you in an even more reflective songwriting mode?
I don't know. I think that obviously I've got a lot to reflect on and when you get older (slight laugh) you have more memories, but I'm very much hopeful about the future. I think we should reach out to build some positive future whatever we do. It's a bit late for pessimism.
How do you feel right now? Post-stroke, are you near 100%
Yeah, I feel better in some ways. I feel like I have to pace myself a bit better. I try to be more considered in making choices and I think that's a good thing for anybody.
My understanding is you tamped down, if you will, your wild side back when the aliens visited the first time, in 1982, right? (Davies wrote about telepathic alien visitations in his 1997 autobiography, "Kink.")
Yes, that's right.
And you became more spiritual, metaphysical?
I feel my spirituality has always been a main thing in my life and music is an essential part of my life and always has been. When I was ill with the stroke and everything, I think it brought a lot more clarity into me life, especially metaphysically and spiritually. It allowed me a means to use this knowledge or information or a way towards meditation. Also, it reminded me we're not as in control as we like to think. (laughs)
You're lying on your back in a hospital, paralyzed—you think differently. Maybe we don't have any control over what happens. I think there comes a point in all our lives, maybe, that you have to accept and have to trust the universe, if you like. Trust nature, trust there are higher forces out here that really ultimately want good for humanity. I tend to think as I get older more in form of energy than gods and deities.
OK, the big Kinks question: There's been so much back-and-forth lately. Mojo quoted Ray as saying the Kinks will reunite with or without you. Then, on the Kinks official Facebook page he says Mojo was wrong and he wouldn't do it without you. Where is a reunion now, Dave? What's your take?
(slight laugh) The thing is, we had some problems with this "Sunny Afternoon" musical, but now that we've ironed those problems out I think we're in a better place to talk together. After my tour, I'm going to go back to the UK in December and hopefully sit down [with Ray] and come up with something. It'd be a shame not to do.
Is the stumbling block Mick Avory? You two have had quite a contentious relationship over the years.
It's not an on-the-surface problem; it's really business things and if we can sort the business things out, and the creative side of things, we can move forward I think.
What do you think of "Sunny Afternoon"?
Initially, the first show I saw I felt was quite derogatory toward me and there was wrong information in the thing. It's not a documentary, so we changed a few scenes and did a few things that were more to my liking. When I saw it last month, it was in really good shape. It's a really wonderful production, quite an amazing piece of work.
I read that George Maguire, who plays you, was terrific.
I met him after the show. I went and gave him a big kiss. He was really good. Not a sexual kiss. (laughs)
Is it weird to see yourself portrayed on stage?
It's very strange. But I think he's a very talented actor. The cast is really quite amazing. I went with my sons and the Kinks first manager, Grenville [Collins], and he is depicted in the play and he loved it.
In 1980, as you were about to release your first solo album, "AFL1-3603," we talked about the tension between you and Ray and you said, "In a way, it was a great lesson for me to be in the shadow of Ray for all that time. It made me develop a different slant on my place in the setup, to give me validity, if you like. This album is like opening a little door, maybe it's the beginning of a creative time for me." Would you still think so?
I think so. I always felt the Kinks were collaboration. I think that Ray and I were important, who are still I hope much longer, important, and inter-acting. When I look back over the years, it's like when I was writing "Rippin' Up Time" and I wrote about the old days and how we started. It made you think of eras and times and albums we'd gone through. It's pretty powerful when you put it all together. I've always felt that when we really were in sync, emotionally, it's quite powerful. … But it's true what they say: These weird emotions and things that form in childhood, they linger in the back of your mind. Behavior patterns. It is difficult. Ray's got one way of looking at the world and life and me and people and I've got another.
I believe I caught at least two "You Really Got Me" guitar riff lifts in the songs "Front Room" and "Mindwash."
Yeah, it's just my humor, a gag, you know. Maybe it put a smile on someone's face through the doom and gloom.
There's a great quote from you I saw in Rolling Stone recently: "All good art is uncertainty." What did you mean by that?
I think that in this day and age of hyper-technology—and the quest to succeed—greed and money has taken over our consciousness and our lives. I think the things that are really important are really in between perfection. What is perfection? What are we striving for? What is it we want really? Maybe all we want is to be accepted and to be loved and be at one with nature. I know that sounds like some sort of aging hippie, but there are fundamental things about nature and about human beings that we can't get away from.
When you're not playing with the Kinks and on your own, what Kinks songs mean the most? I love "Living on a Thin Line." Which is about England's decline, the world in a constant war and our sense of futility.
Oh yeah, we feature that song halfway through. I love doing that song. It was relevant when it came out and it's even more relevant today. It's a powerful song. "I'm Not Like Everybody Else" I love. We do it twice, different versions of it in the show. We might start with it as a mostly instrumental and then build up and do it near the end as an elongated version of it. And "You Really Got Me" of course, especially this year as it seems to have taken on a new vibrancy.
Because of the 50th anniversary…
Yeah.
And the stories are all true about how you got that sound? You slashed the speaker cone in the amp with a razor…
Yeah.
Are you tired of telling it?
Yeah, but people like it and it needs telling.
What are you most proud of what you've written?
That's impossible to answer really. The one song on the new album I have a soft spot for is "Semblance of Sanity." It kind of carries my inner feelings about how I feel, about how what's around, how real is it really, feelings of loss. But there are doorways out of problems. It's kind of a very condensed track that is very from my heart.
Do ever feel you're more yourself on stage, more so than the rest of the time?
I think once you get on stage I'm OK. It's all the buildup to it that drives me mad. But it's always been like that.
When you look back on Kinks, what's the best and worst periods?
The worst period was the early-'70s. I had an awful time, just personally.
How about albums? I always thought the conceptual pair, 1973's "Preservation Act 1" and 1974's "Preservation Act 2," were terrific. Musically diverse and describing a political landscape of blustery politicians, only interested in their own wealth and self-promotion.
They're lovely pieces of work and I always thought they should have been motion picture material, in that "West Side Story" kind of way. Maybe one day they will end up in some form that way. "Soap Opera" [in 1975] I wasn't that fond of. I felt "Schoolboys in Disgrace" [later in 1975] was funny and it gave me a chance to stretch a bit [on lead guitar]. "Streetwalker" was great; the Arista years [1977-1984] were wonderful. [Then-Arista president] Clive Davis is so intuitive about popular music; he really has a gift. I enjoyed those years.
No matter what your relationship with Ray, you've tried to look at the music objectively and separate the two.
The thing is no matter what … the work is important. The work that comes out of me and Ray's relationship, out of his brain and out of my brain, it's bigger than the two of us. The good stuff, it transcends pettiness and the personal side of life, which can be destructive to say the least. Maybe the best is yet to come.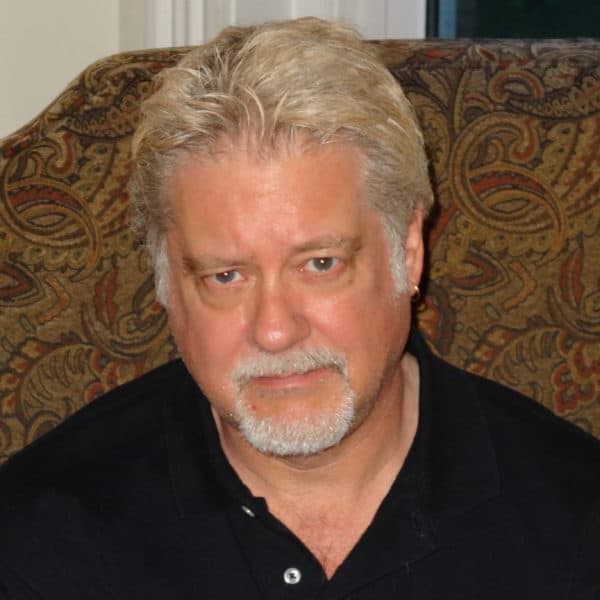 Jim Sullivan Music Writer
Jim Sullivan writes about rock 'n' roll and other music for The ARTery.