Beyond The Melodrama, 'Empire' Boldly Tackles Homophobia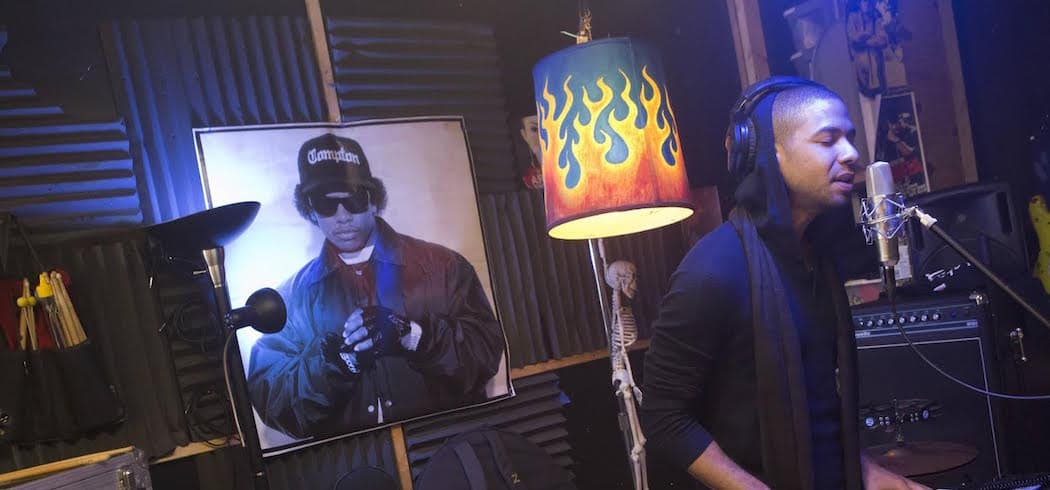 This article is more than 6 years old.
In the pilot episode of "Empire," a young boy, wearing his mother's scarf and pink sling-back pumps, toddles into the living room. While guests look away with scorn, his father, face knotted in rage, whisks the screaming child into a dingy alley and drops him into a garbage can. The boy's mother quickly rescues him and, clutching her child close, punches and pushes her husband, daring him to try and stop her.
Can any other scene this TV season match the utter horror of watching a parent, fueled by homophobia, literally throw away his child?
Fox's new hit melodrama "Empire," which airs Wednesdays at 9 p.m. on Fox, is the hot mess hip-hop industry soap opera we always needed. For all its excesses and absurdities — and less than a handful of episodes in, there are already too many jaw-droppers to count — the most compelling subplot has been the fractured relationship of Lucious Lyon, the magnate of Empire Entertainment, and his now-adult middle son, Jamal, who is gay. Lucious' anti-gay hatred is raw and destructive. It's not meant to be sympathetic or comprehensible because that's not how series co-creator Lee Daniels wants his audience to experience it.
The Academy Award-nominated director of "Precious," Daniels is also an outspoken black gay man who views his series as an opportunity to "blow the lid off homophobia" in the African-American community, as he put it during a press event with television critics this month. The harrowing scene between Jamal and Lucious, Daniels says, is plucked from his own childhood, from his own father's violent opposition to his son's sexuality.
"What we're trying to do is to give people the opportunity to see that what they're doing is painful," Daniels said during a panel discussion. Added "Empire" star Terrence Howard, "I'm glad that I can show the African-American community that this is what you're doing to your son, this is what you're doing to your nephew, this is what you're doing to the kid down the street."
Homophobia within families is a far more serious subject than most would have expected from what promised to blend the Shakespearean ruin and tragedy of "King Lear," with dookie chains, rhymes about Grey Goose and Basquiat paintings. Renewed for a second season after only two episodes, Howard portrays Lucious Lyon, Philly drug dealer turned rapper turned entertainment mogul. When he is diagnosed with ALS, Lucious looks toward the future of his massive company and the question of which of his three sons will inherit the corner office. With his Ivy League education, conservative suits and ambitious white wife, oldest son Andre (Trai Byers) is willing to kneecap anyone who gets in the way of his perceived birthright. Youngest son Hakeem (Bryshere Y. Gray) is, like his father once was, a chart-topping rapper, but he's also a petulant knucklehead better at running his mouth than he could ever be at running a multimillion-dollar corporation.
For Lucious, Jamal (Jussie Smollett) isn't even in consideration, and Jamal himself claims not to want the position anyway. "Way too much homophobia in the black community," he tells his boyfriend, Michael (Rafael de la Fuente) who counters with "It's 2015. Nobody cares. There's football players coming out." He is, of course, referring to Michael Sam who, although eventually cut, last year became the first openly gay player drafted by an NFL team. In recent years, "Good Morning America" co-host Robin Roberts, comedian Wanda Sykes and now-retired NBA center Jason Collins are among the notable African-Americans who have come out. R&B singer Frank Ocean, while shunning labels about his sexuality, caused a stir in 2012 when he mentioned that his first love, years earlier, was a young man. These revelations have been met with mostly positive responses. Yet as Daniels reiterates in "Empire," the insidious truth is that many close-minded people in his community still reject homosexuality to the detriment of many, including their own children.
Countering Lucious' obstinacy is his conniving ex-con ex-wife Cookie, played with vicious élan by Taraji P. Henson. Released after 17 years in prison, she means to claim her share of the company she initially financed. She is also Jamal's great supporter. Though she's not above referring to her gay son with pejorative street slang, her love and acceptance of him is undeniable. In a flashback, Cookie tells a young Jamal, "You different, OK?" But she assures him, "I want you to always remember, I got you. I got you." She even encourages him to come out publicly as he prepares to release a new album.
So far, "Empire" isn't in danger of catapulting from pulpy drama into full-on anti-homophobia PSA. Nuance is important here, and there's little point in alienating a burgeoning audience with pedantic sermons set to a looping hip-hop beat. Nor should this be construed as a message tailored only to African-Americans, since homophobia has never been the sole province of black people; Daniels is mostly speaking his truth from a familiar place.
Make no mistake, what Daniels has chosen to do with "Empire" deeply matters. At a time when same-sex marriage is legal in two-thirds of the nation and LGBT characters are common on numerous network, cable and streaming TV shows, it's essential to remember that for all the recent battles won, there are still internecine wars about sexual identity being fought every day in far too many households, far too many communities.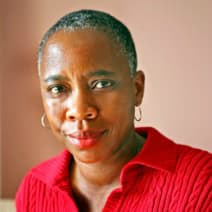 Renee Graham Contributor
Renee Graham is pop culture correspondent for WBUR's Here & Now and The ARTery, and was a longtime arts writer and pop culture columnist for The Boston Globe.