Nick Hakim Finds Strength In R&B's Softness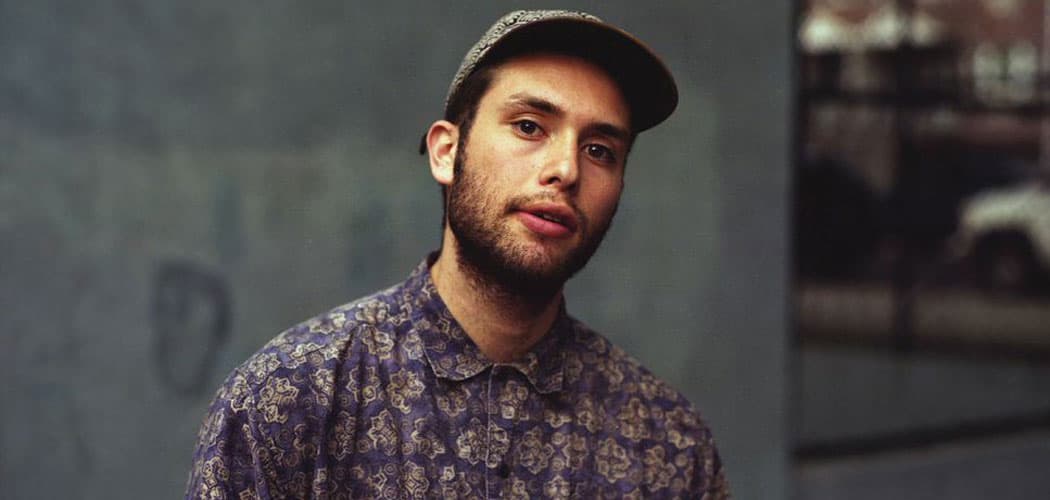 This article is more than 4 years old.
I remember vividly the first time I saw Nick Hakim perform. It was back in 2013, and the young singer-songwriter was headlining an after-hours listening party at Bodega, an astoundingly-hip-for-Boston boutique sneaker shop with a hidden entrance. Hakim played soft, emotive R&B to a rapt audience of chic undergrads seated cross-legged at his feet. At the time, he was still a student at Berklee College of Music, but people were already talking about him as though he were somehow anointed. Going somewhere. The real deal.
A year later he released a pair of EPs—"Where Will We Go" parts 1 and 2—and, sure enough, one of the tracks surfaced on NPR Music's "Favorite Songs of 2014" list last month. The song, "I Don't Know," is the kind that sinks deviously into the brainwaves, a forlorn, aching ballad as translucent yet exquisitely detailed as a puff of dust in sunlight. Hakim's voice, husky with longing, reaches sublime catharsis in a lush tangle of its own echoes. It is a standout track from a young artist with an uncommonly sure sense of himself and an uncanny ability to channel the nostalgic strains of soul and R&B with understated cool.
On "Where Will We Go," Hakim's tender, soul-inflected live delivery is both preserved and augmented. There is a minimalist sensibility in how instruments are deployed—a sprinkle of piano here, a sultry bass drum heartbeat there—but the sounds are extravagantly luxuriant, almost tactile. It is rare for a musician, on his first outing, to produce something so sonically well-realized. Hakim, who performs at the Middle East Upstairs on Jan. 30, describes the arranging process as relaxed and collaborative. ("Where Will We Go" features Kyle Miles on bass, Jake Sherman on keys and organ, Jon Nellen on drums and Jeremy Most and Joe Manzoli on guitar). He also credits Andrew Sarlo, the sound engineer who mixed and mastered the EPs. The process was gradual and painstaking, accomplished over several visits to New York while Hakim was still in school.
"It was an amazing back-and-forth," says Hakim, who now lives in Brooklyn. "It was challenging, and I think Andrew really pushed himself a lot. And I did myself, just in terms of how I hear sound."
"Where Will We Go" explores terrain familiar to many singer-songwriters: loss, heartbreak, mortality. Hakim's songs are uniformly slow, backbeat-driven affairs with the drums mixed so close that each rustle of the brush and every creak of the pedal are audible. Keys pool liquidly among the round tones of judiciously-plucked electric guitar, while an organ hums dustily in the background. Though Hakim often seems to be reaching towards release, more often than not his songs retreat, leaving a keen, not unpleasant pang of yearning in their wake.
"I Don't Know" is the kind of song that aims straight for the heartstrings but blooms elegantly upon closer inspection. "Here's a toast to you, it's been too long," Hakim sings, perhaps addressing a one-time lover. "Where did you go, what have you seen/ And over there does the air taste differently?" The sweet, conversational start is upended in the second verse: "But I know you're watching over me," it begins, implying that the lover is actually a departed friend. "Where will we go?/ Where will we go?/ I don't know," Hakim croons at the refrain. His voice rises towards a silvery falsetto, rendering the simple, almost pat, phrase utterly devastating.
"There are a lot of different perspectives about what happens when you die, and what happens when you pass," he explains. "I don't know, at this point, I didn't really understand. I was kind of just questioning a lot of different things about what people's—there's so many different perspectives on what the truth is. And so as a 20-year-old kid, I was kind of just like, 'What the f--k?'"
Hakim is currently at work writing new material for his next project, whatever and whenever that will be. He seems comfortable enough in this liminal phase, and all the uncertainty it entails. His songs, after all, find their meaning in that in-between place. It's there, in the soft intake of breath between notes, that Hakim sometimes makes his most eloquent expressions.