Amateur Classical Musicians Get Rare Chance To Take Stage At Symphony Hall
04:47
Play
This article is more than 6 years old.
Boston's Symphony Hall is one of the most revered and storied performance venues in the world. The majority of classical musicians can only fantasize about stepping foot on its hallowed stage.
But this weekend, the Boston Symphony Orchestra (BSO) is engaging in an experiment by opening up the hall to amateur musicians from around Massachusetts. On Saturday, after minimal rehearsal, these musicians will play together in front of a live audience. Thirty-two-year-old Natalie Shelton is one of them.
Shelton remembers when she discovered percussion. It was in 8th grade, at school, in Groton, Mass. Her general music class teacher introduced her to a drum kit, and she was smitten.
"I went home and told my mother I was going to be a drummer when I grew up and she told me, 'Natalie you're not a drummer, you're a dancer.' But I wasn't good at that," Shelton recalled, "and this I felt was something I could really excel in. So I got a drum set for Christmas."
She made her percussion stage debut in 8th grade — dressed as the Energizer Bunny in a play about electricity. The following year she joined the high school band where she fell in love again, this time with the huge, classical drum known as the timpani.
"And I think — to this day — my mom is very relieved I didn't pursue becoming a rock star drummer," Shelton said, laughing.
But as she grew up she didn't pursue becoming a professional timpanist, either. Perhaps, she says, because she started playing too late. Shelton went on to attend Wheaton College in Norton, where she studied psycho-biology. Now her job is trainer for up to 60 Capuchin monkeys at a non-profit called Helping Hands in Allston.
The passionate timpanist sits in a motorized wheel chair as she works with Koko, a 20 year-old Capuchin. Capuchins are highly intelligent and dexterous, because they have opposable thumbs!
"We train them to do tasks that would help somebody who is mobility impaired," Shelton explained with Koko sitting on her shoulder, grooming. "It's a lot of fetching from the floor, opening doors, turning lights on and off, flipping the pages of a book," she described.
Shelton loves her work, but she hasn't given up percussion. She's been playing with the Cambridge Symphony Orchestra, which is a community orchestra, for nine seasons in her spare time.
BSO Invites An 'Extremely Vibrant' Community Of Musicians
A few months ago, a friend suggested she apply to a new program created by the BSO. This weekend Shelton gets to participate in a little wish-fulfillment.
"To play at Symphony Hall I mean, that's kind of a dream for any Boston-area musician I would say," she mused, continuing, "I've attended concerts there, but I never imagined I'd be setting foot on the stage. And it was a lottery system, so I feel like I won the lottery!"
That's something BSO Director of Education and Community Engagement Jessica Schmidt has been hearing a lot since she sent out the acceptance emails.
"The amateur musician community around the area is extremely vibrant," Schmidt explained. That's why she got behind this program to invite about 100 amateur musicians to Symphony Hall. She told me 186 applied. The scope of players is vast, and their ages range between 18 to 75.
"They're gastroenterologists and carpenters and engineers and stay-at-home parents, each of them has a different level of musical experience," she said.
They're coming to Symphony Hall from cities all around the state, including Worcester, Chelmsford, Framingham, Malden and Walpole. They have two rehearsals before their free performance this weekend.
Other professional orchestras have been experimenting with amateur programs like this, but Schmidt says it's a first for the BSO.
"I always think that if we're doing our jobs well in the education/community engagement department here at the BSO that we're lifting up the work and the artistic life in communities around the Boston area," she said. "This is a great way to shine a spotlight on these amazing amateur musicians."
Now, you might think the director leading a room full of strangers might be a little stressed out about the quality of the performance knowing full-well that most of the players will barely know each other. But BSO Youth and Family Concerts Conductor Thomas Wilkins actually says he's pumped.
"For me it's a lot like having a youth, all-city, all-county orchestra all on stage at the same time, except that they're grownups," Wilkins said. "Even if I'm standing in front of my orchestra in Omaha or Hollywood or the Boston Symphony Orchestra, the idea is to try to make them better people and better musicians when the experience is over — at any stage in life.
But — just like in professional show biz — one of the three rehearsals was cancelled this week because of the snow.
Also, Shelton doesn't have her own gigantic timpani at home.
The day after the blizzard the BSO let us in to Symphony Hall to check out the instrument she'll be playing on stage. She lifted the covers off the hammered, brass timpani and started checking their pitches. Then she gushed, "They're gorgeous. I'm a little star struck by them I think."
But once she tuned up, Shelton grabbed her mallets and showed me what she's capable of. She admitted she's nervous about the performance, but she knows her mom — who will be sitting in the audience at Symphony Hall — will be proud.
Here's a video of Shelton rehearsing with the timpani: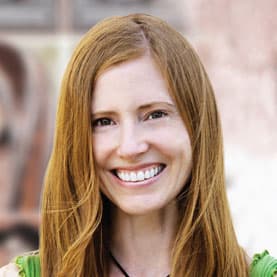 Andrea Shea Senior Arts Reporter
Andrea Shea is WBUR's arts reporter.