Anxious For Spring? Warm Up Around Boston In The Blooming, Great Indoors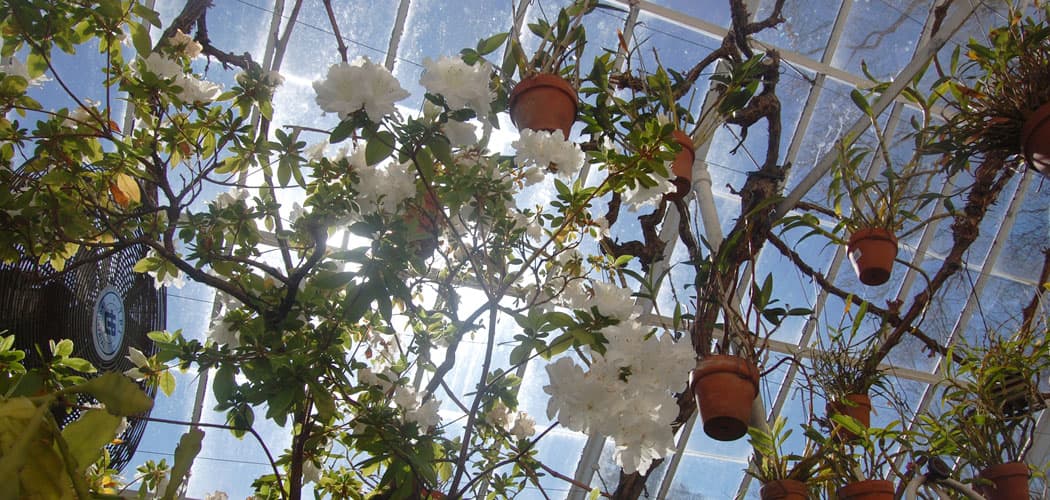 This article is more than 5 years old.
Boston is just a couple inches shy of the city's snowiest winter on record, with more snow forecast for this weekend.
But if you want a preview of spring (which, officially, begins just over a week from now) check out these three greenhouses near Boston.
It's camellia blooming time at the Lyman Estate Greenhouses operated by Historic New England at 
185 Lyman St.,
Waltham. Also the lime and orange trees are in blossom and in fruit—while snowdrifts remain just outside the steamy windows. Admission is free to the facility, which is said to be "among the oldest surviving greenhouses in the United States," with a grape house dating to 1804.
The Margaret C. Ferguson Greenhouses at the Wellesley College Botanic Gardens, off 106 Central St., Wellesley, boast "the most diverse collection of plants under glass in the greater Boston area," including cacti, palm trees, pitcher plants and a Durant camellia said to be more than 130 years old, "which came from the founder of the college." It's open free, year round.
Tower Hill Botanic Garden at 11 French Dr., Boylston, offers an indoor 18th century style Orangerie greenhouse and citrus plants in the Limonaia (Lemon House) in addition to (snowy) outdoor gardens. Admission is $12.
Greg Cook, co-founder of WBUR's ARTery, can be found on Twitter @AestheticResear or the Facebook.