Berklee Will Now Offer Courses In Playing The … Kazoo?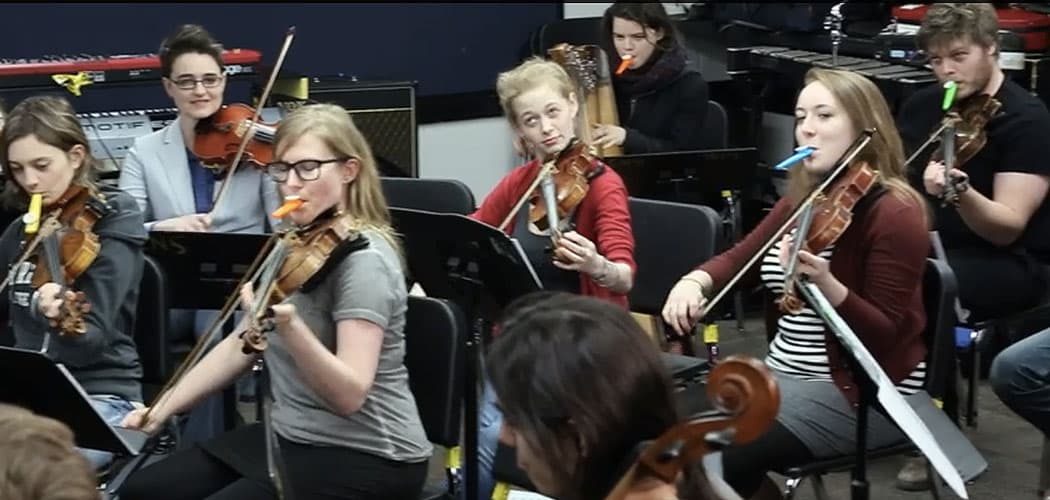 This article is more than 6 years old.
Berklee College of Music will now offer instruction in the kazoo, the esteemed Boston institution says it plans to announce this morning.
"We're proud to announce today that we've added a new principal instrument to the pedagogy of Berklee. And that is the mirliton. The mirliton's technical name is the membranophone. But you may know it colloquially as the kazoo," Berklee President Roger Brown says in the video below, in which he's joined by Berklee trustee Christopher Guest (best known for his Hollywood films "This is Spinal Tap" and "Waiting for Guffman") and numerous faculty members.
If you watch the video (spoiler alert), you'll gather that the announcement is actually Berklee's April Fool's Day gift to the world.
"It was just put together by the president's office," Berklee spokesperson Nick Balkin says.