Today Is Officially 'Riot Grrrl Day' In Boston. How Are You Celebrating?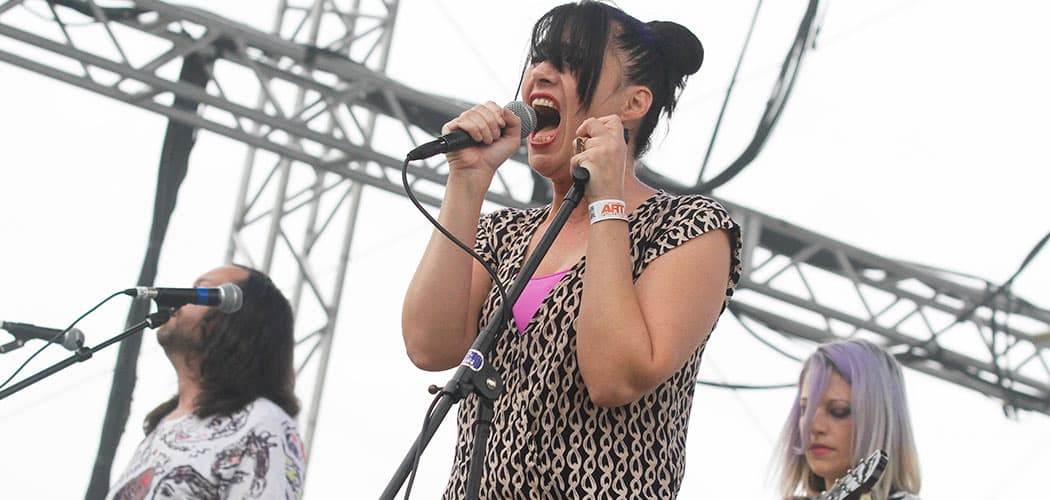 This article is more than 6 years old.
Welcome to "Riot Grrrl Day."
"I, Martin J. Walsh, Mayor of the City of Boston, do hereby proclaim April 9th, 2015, to be Riot Grrrl Day in the City of Boston," the very official city document reads, "to commemorate, celebrate and actively promote the cultural significance of Riot Grrrl culture, and to inspire grrrls everywhere to shake up the status quo and create."
Why has the mayor, in his great wisdom, decided to set aside today to honor the influential 1990s feminist punk rock and zine movement sparked by grrrl power bands like Bikini Kill, Sleater-Kinney and Bratmobile?
"The Riot Grrrl movement is really important because it's the intersection of arts and culture and feminist activism," says Boston Chief of Policy Joyce Linehan. "It was a really important movement that showed girls and women should be able to create on their own terms."
The particular occasion for the proclamation (the entire text is reproduced below) is that Kathleen Hanna—the New York-based rocker who co-founded Bikini Kill, and later the bands Le Tigre and The Julie Ruin—is speaking at The Wilbur theater in Boston tonight. And Hanna's people invited Linehan to introduce Hanna at the event.
Linehan, of course, was a longtime arts promoter before getting into political activism and being drafted into city government. She started out hyping bands and her Dorchester home became a regular stopover for musicians on tour. "She did stay at my house," Linehan says of Hanna. "The guest book indicates 1996 was the last time she was there."
Linehan was the one who came up with the idea for the proclamation, which she says was endorsed by many City Hall workers who identified with the Riot Grrrl movement.
Was Mayor Walsh a big fan of Riot Grrrl rock back in the day? Well, Linehan allows that "The mayor is a big fan of the arts as a catalyst for social change."
As mayor, Walsh has issued proclamations anointing various honorary days in Boston—often as stunts, occasionally to make a point. Feb. 20, 2014, was "Circus Oz Day," honoring the visiting Australian troupe. May 3, 2014, was apparently "Eugene Mirman Day," celebrating the comedian. July 11, 2014, became "Urban Agriculture Day." June 30, 2014, was "Social Media Day." Aug. 6, 2014, brought "Godsmack Day," paying tribute to the rock band that launched in Lawrence in the 1990s. And Sept. 7, 2014, was "Malcolm Rogers Day" to honor the retiring Boston Museum of Fine Arts director.
Obviously, "Riot Girl Day" ranks at the top. A striking thing about this mayoral proclamation is how boldly it embraces feminist Riot Grrrl politics. "The Riot Grrrl philosophy has never felt more relevant, with misogyny still rampant in many cultural spheres," it reads. "Even in 2015, a woman cannot safely assume that her legal right to her own reproductive health will go unchallenged, and so many public and private policies continue to silence female survivors of violence. … Riot Grrrls redefine the language used against them and continue to fight the newest incarnations of patriarchy."
Linehan says the statements were inspired in part by Hanna's 1990s "Riot Grrrl Manifesto," but also by recent news, including reports that women, on average, still get paid less than men.
"It's important that we realize," Linehan says, "that we haven't achieved all that we want to achieve yet."
Follow Greg Cook, co-founder of WBUR's ARTery, on Twitter @AestheticResear or the Facebook.