With More Shorts At The IFFBoston Than Ever Before, Here's The Top 7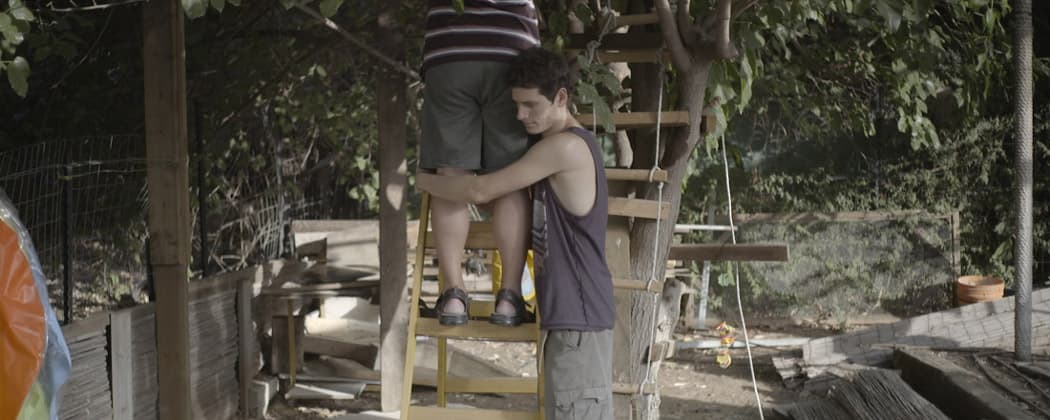 This article is more than 6 years old.
Turns out both snowfall and short films are breaking records in Boston. Blame the snow on climate change. The shorts can be credited to a union of growing interest among the film programmers and audience of the Independent Film Festival of Boston (IFFB).
The 44 total short films showing at this year's IFFB marks an all-time high. The 13th annual festival, which also showcases feature-length films, runs from April 22-29 at the Somerville Theatre and other locations.
While the 10 short film programs are loosely themed (Shorts A – Narrative is chock full of men, money and guns; Shorts I – Documentary include three shorts about local food and sustainability efforts), IFFB still shies from labeling the groups beyond the alphabet and genre, which this year is limited to either documentary or narrative. As in the past, docs dominate in numbers but more than ever before the lineup is exceedingly local; each program features at least one New England filmmaker or subject.
I viewed the entire slate in order to highlight the most memorable and thought-provoking films. Here are my seven recommendations, listed alphabetically:
The setting of "Another Moonscape" is a lakeside camp, possibly for a commune or cult, where one man must decide whether or not he is ready to leave. Reminiscent of "Lost," an eeriness lingers over whether or not this place exists, or if it is just a staging ground for people entering or exiting the known world. Like nearly half of this year's short films, director Maxim Hectors made "Another Moonscape" while a student, studying at Luca School of Art in Belgium. Hectors crafts an otherworld quickly and believably, which is no small task, especially with a cast of dozens.
Showing in Shorts D – Narrative on Friday, April 24, at 9:45 p.m. and Sunday, April 26, at 5:45 p.m. at Somerville Theatre.
The subtle, verite-style "Greenland" could come and go without much fanfare yet it deservedly has been picking up prizes since its premiere at San Sebastian in 2014. (It made its North American premiere at Sundance 2015.) The premise is simple: a young man spends the weekend with his parents, packing up to move in with his girlfriend. The director, Oren Gerner, plays the young man and his real-life parents play his parents. A spate of American films, such as "Tiny Furniture" and "Momma's Man," has similarly explored this triangulated dynamic. The Israeli-made "Greenland" covers the terrain in brief, moving from the mundane (where are the tennis raquets?) to the intimate (Gerner's mother hands him ointments while he takes a shower) to the fatal (Gerner and his father peer at a video of his heart procedure). Without plying the viewer, "Greenland" implies that these fleeting moments merit sincere regard, whether a camera's present or not.
Showing in Shorts C – Narrative on Thursday, April 23, 9:30 p.m. and Saturday, April 25, 7:00 p.m. at Somerville Theatre.
Director Bennett Lasseter found the adolescent lead of "Stealth," Kristina Hernandez, by reaching out to support groups for families with transgender children. The story is about how 11-year-old Sammy navigates new friendships while living as a girl, though she was born male; Hernandez, also transgender, is a natural on-screen. Sammy's mom is an empathetic advocate but bristles at the thought of a sleepover. Sammy insists her new friends are different. Instead of making gender identity the problem, Lasseter's sensitive approach centers on the nefarious matter of building trust in middle school, relatable to anyone 14 or older.
Showing in Shorts C – Narrative on Thursday, April 23, 9:30 p.m. and Saturday, April 25, 7:00 p.m. at Somerville Theatre.
"The Gnomist" may be the easiest film to shrug off, based on description alone. It's about the mysterious arrival of gnomes in a Kansas forest! But give these gnomes, and the people who are touched by their presence, a chance. In "The Gnomist," director Sharon Liese discovers an unexpected link among three women who are facing a crumbling marriage, a life-changing injury and a family death. How Liese reveals their connection embraces sentiment without becoming sentimental, and is a graceful reminder of the restorative power of childlike wonder.
Here's the trailer:
Showing in Shorts H – Documentary on Friday, April 24, 7:15 p.m. and Saturday, April 25, 9:30 p.m. at Somerville Theatre.
Phil Toledano is known to consumers of elite New York media as an inventive photographer and to new parents as The Reluctant Father. But now he's the subject of a film, unable to control the image-making. The result works in his favor, as "The Many Sad Fates of Mr. Toledano" shows Toledano's process behind a multi-year project to photograph himself in various scenarios of failure or demise. Despite his wife's resistance, and the filmmaker's questioning why Toledano needs to create scenes of himself post-suicidal, for example, or slumped over in a wheelchair, he can't answer and he can't stop. Until he can. Toledano's utterly unique approach to grieving his parents' deaths and trepidation surrounding his own mortality is what drew director Joshua Seftel to film this story (and incidentally, they are old pals from Tufts). One caveat: the end of Toledano's stagings, and this film, come too easily, suggesting that it is one of the few IFFB shorts that may merit a longer version.
Showing in Shorts G – Documentary on Thursday, April 23, 9:30 p.m. and Sunday, April 26, 8:30 p.m. at Somerville Theatre.
In "The Surrender," director Stephen Maing ("High Tech, Low Life" and a Mass Art instructor) creates a compact, expertly constructed portrait of North Korea intelligence analyst Stephen Kim as he careens from a career advising the highest ranks of U.S. officials to one who is imprisoned for violating the Espionage Act. "The Surrender" occupies the sweet spot meant for independent documentary, somewhere between art and journalism. Only the moving image can show and not tell in this way: Kim's overwrought expressions as his friends joke about the absurdity of his sentence and, even moreso, during his backseat ride to prison on the day he surrenders. One cannot watch "The Surrender" without putting his human face on questionable public policy. Maing made the film, with Laura Poitras ("Citizenfour") as producer, for The Intercept, a media platform created by Poitras, Glenn Greenwald and Jeremy Scahill. The initial goal of the site was to report on previously secret documents provided by Edward Snowden; long-term, they want to foster "fearless, adversarial journalism." With "The Surrender" they are well on their way.
Showing in Shorts E – Documentary on Friday, April 24, 9:45 p.m. and Saturday, April 25, 5:00 p.m. at Somerville Theatre. Director Stephen Maing hopes to attend.
"Wire Cutters" may be the most highly-decorated short playing this year. Its opening frame is littered with laurels and its next festival stop is Cannes. Though other shorts deploy animation here and there, "Wire Cutters" conceives an extraterrestrial landscape from the ground-up. The story is a "Wall-E"-like morality play about humanity and greed. Personified robots, sent into the galaxy to mine the resources of another planet, make nice until their "wires" of communication cross. Animated as if by a team of hundreds, remarkably, this film was made by Jack Anderson while an undergraduate at Chapman University. Like many short-format filmmakers, he is one to keep an eye on, and one who will likely return to IFFB or a theater near you.
Showing in Shorts D – Narrative on Friday, April 24 at 9:45 p.m. and Sunday, April 26, 5:45 p.m. at Somerville Theatre.
The complete schedule of shorts packages is as follows:
*Denotes films with a known New England tie. Local is always recommended!
Shorts A - Narrative
BLACKWELL
CENTRAL MARKET
STARMAN
TOBACCO BURN
*A WELL DESIGNED PLAN
Shorts B - Narrative
*ACTOR SEEKS ROLE
DESK JOB
HASTA LA VISTA
HELP POINT
PROM NIGHT
TICKY TACKY
Shorts C - Narrative
BULL
CARAVAN
GREENLAND
*KNIGHTSVILLE
*LA NOCHE BUENA
STEALTH
Shorts D - Narrative
ANOTHER MOONSCAPE
ARTEMIS FALLS
*PHANERON
*SAFE
WIRE CUTTERS
Shorts E - Documentary
CROOKED CANDY
*SPEARHUNTER
*THE SURRENDER
Shorts F - Documentary
*THE AMERICAN GURNER
THE BAD BOY OF BOWLING
*DUNK TANK CLOWNS
*THE HERMIT
Shorts G - Documentary
AND COUNTING
IN-WAITING
*THE MANY SAD FATES OF MR. TOLEDANO
SEVEN WAYS FROM SUNDAY
Shorts H - Documentary
THE GNOMIST
*LAST PYRAMID
Shorts I - Documentary
*GROWING LOCAL
*TAPPING IN
*THE WATERSHED
Shorts J - Documentary
AMERICAN RENAISSANCE
ANALOGUE PEOPLE IN A DIGITAL WORLD
ELGIN PARK
*SILENCED IN SOUTHIE
TINY OUT LOUD
UNMAPPABLE
Erin Trahan edits The Independent and frequently serves on film festival panels and juries.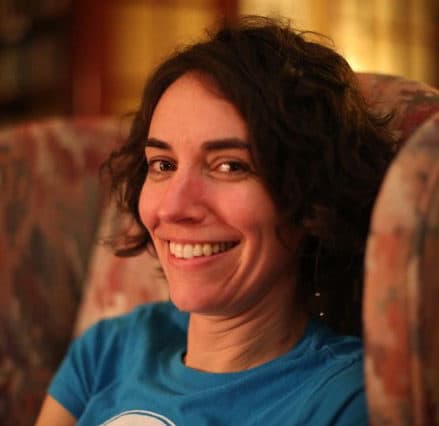 Erin Trahan Film Writer
Erin Trahan writes about film for The ARTery.