Mass. Poetry Festival: 2 Pulitzer Winners, 1 U.S. Slam Champ, 1 Carnival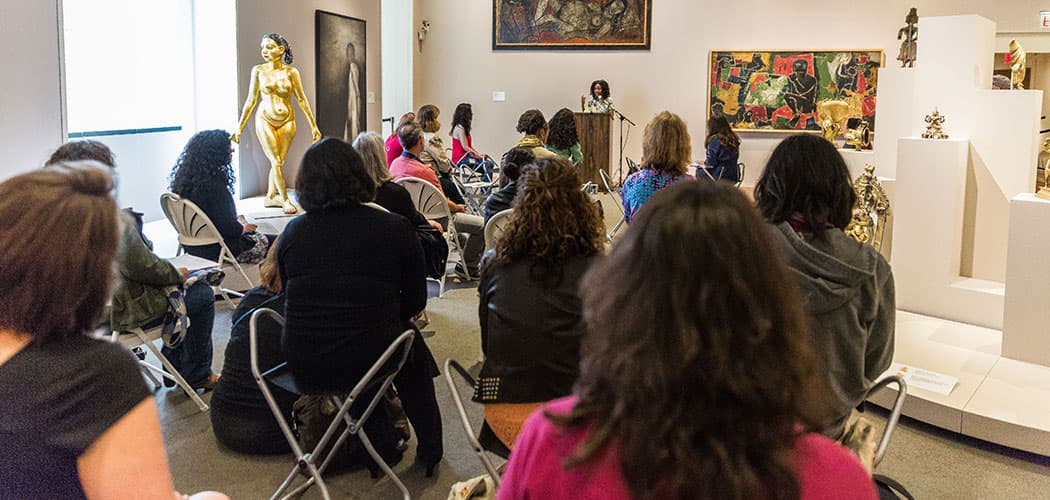 This article is more than 6 years old.
When the seventh Massachusetts Poetry Festival begins in Salem on Thursday, it will offer readings, workshops, two Pulitzer Prize winners, one National Poetry Slam champion, a former U.S. poet laureate, the poet who spoke at President Obama's second inauguration, a small press fair and a carnival featuring poetry-themed games and an aerialist.
That lineup of powerhouse speakers—Rita Dove, Jorie Graham, Regie Gibson, Richard Blanco, Nick Flynn—as well as straight-up entertainment, speaks to how organizers see poetry.
"People think of poetry as maybe that high school experience that didn't go so well, or something you hear at weddings or funerals," says January Gill O'Neil, executive director of the festival as well as a teacher at Salem State University and the author of the 2014 book "Misery Islands." "But poetry happens every day. Poetry really is the small moments—I have a new boyfriend, I broke up with my girlfriend, I had a hard day at work, or I connected with my father in a way I thought I never would, or the last time I saw my mother. … It's all those quiet moments."
Below is our guide to some of the festival highlights. Admission to the festival is $15. Entrance to workshops requires an additional $10 fee.
Nick Flynn, Denise Duhamel and Adrian Matejka, Peabody Essex Museum, 7:30 p.m. May 1.
Nick Flynn is a poet, but the New Yorker is best known for his 2004 memoir "Another Bullshit Night in Suck City," about meeting his estranged father when he was a social worker and his father was a resident at a Boston homeless shelter. In the 2012 film based on the book, "Being Flynn," Robert De Niro played his dad, Paul Dano played him. "He understands the Boston feel," O'Neil says, "its grit and its glory.
Denise Duhamel's 2013 book "Blowout," which was a finalist for the National Book Critics Circle Award, "deals with her divorce," O'Neil explains. The book's description adds: "She also examines love through music, film, and history—Michelle and Barack Obama's inauguration and Cleopatra's ancient sex toy." O'Neil says, the Rhode Island-raised, Florida-based poet is "a great storyteller."
Adrian Matejka's 2013 book "Big Smoke," about the boxer Jack Johnson, was a finalist for the National Book Award and Pulitzer Prize. O'Neil says the Indiana poet has "a lot of energy so his readings are going to be dynamic."
Rita Dove and Richard Blanco, Universalist Church, 7:30 p.m. May 2.
Rita Dove of Virginia was the U.S. Poet Laureate from 1993 to '95 and won the 1987 Pulitzer Prize in poetry for "Thomas and Beulah," a verse-novel inspired by her grandparents' lives in early 20th century Ohio. Her writing touches on both the personal and the history of African-America. "She's a technician. She's like a surgeon," O'Neil says. "It encompasses so much warmth and feeling."
Richard Blanco of Waltham and Maine recited his poem "One Today" at President Obama's second inauguration in 2013, becoming the first Latino, the first immigrant and the first openly gay poet to land that prestigious gig. His mother was pregnant with him when his parents left Cuba, he has said. He was born in Spain and grew up in New York and Miami. This has all become subjects for his writing. "He has the Cuban-American story," O'Neil says. "His upbringing was between two worlds. He writes about that journey."
Regie Gibson and Rachel Wiley, Turner's Seafood, 9:45 p.m. May 2.
"Two artists that make their way in performance and spoken-word poetry," O'Neil says. Gibson was the individual champion at the 1998 National Poetry Slam. A few years later, he moved to Massachusetts, where he's continued to impress with his performances. Wiley is one of the organizers of the Writing Wrongs Poetry Slam in Columbus, Ohio. Watch (above) her fierce performance of "10 Honest Thoughts on Being Loved by a Skinny Boy" from the 2013 National Poetry Slam in Boston—with mature language.
Jorie Graham and Stephen Burt, Peabody Essex Museum, 2:30 p.m. May 3.
Jorie Graham, who won the 1996 Pulitzer Prize for Poetry, "is a central figure in the last four decades of American poetry," Dwight Garner wrote of the Massachusetts poet's 2015 collection "From the New World: Poems 1976-2014" in a review published in The New York Times in February. "Because she finds herself gauged by the world she gauges, a poetry that would seem almost too fine-grained for politics has become, in the past twenty years or so, a sui-generis account of global ills like species extinction and climate change," Dan Chiasson wrote in The New Yorker in March. O'Neil adds, "Her work is lyric. It is smart. It is astute. Under all her skill is a heart. It is masterful."
Stephen Burt was hailed as "one of the most influential poetry critics of his generation" by The New York Times in 2012. The title of his 2013 collection of poems was "Belmont," a reference (at least in part) to leading a comfortable life in a town northwest of Boston.
"There is something about the suburban life that he's got wrapped into it," O'Neil says.