Your Guide To The Newton Festival Of The Arts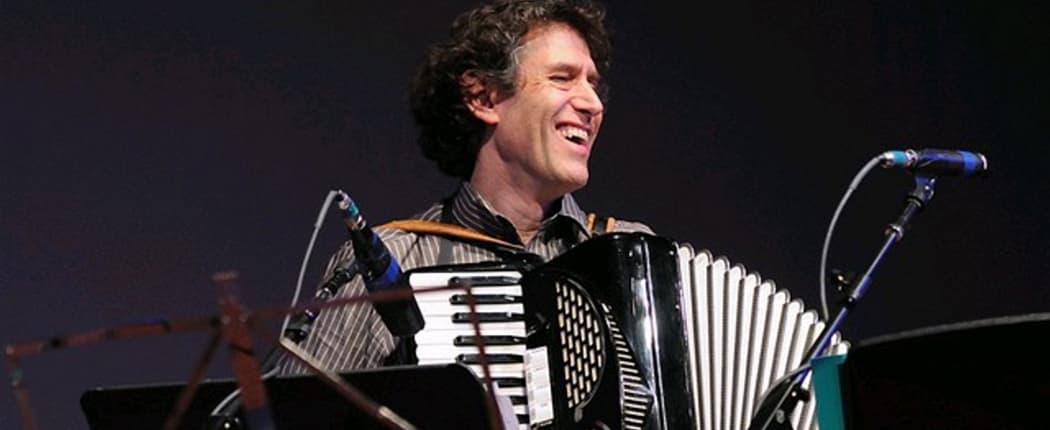 This article is more than 6 years old.
The Newton Festival of the Arts, hosted by the Mayor's Office for Cultural Affairs with the support of many community sponsors, is underway. Thankfully, the city with the tagline "Thirteen villages, One community" takes a whole month to showcase its local talent.
Proceeds support Newton's four food pantries, and its arts and cultural organizations. Tickets for all events can be obtained online. Here's a highlight of free or low-cost activities you can enjoy throughout the festival.
The Family DanceFEST convenes at the big tent at City Hall and dovetails with the Food Truck Festival. Siagel Productions, self-styled as "New England's #1 DJ entertainment company," will be bringing their tunes as well as the Dance Academy of Siagel Productions. Kids are welcome at this dance party, and games will also be available. Comfortable clothes are recommended.
Friday, May 8; food trucks at 6 p.m., games and dancing at 7 p.m.
Newton City Hall Outdoor Tent, 1000 Commonwealth Ave., Newton Center
$10 each, or $25 for family of four
Return to the big tent Saturday morning for the Festival of the Arts for Kids. To kick things off, Peter Schaefer presents his Tanglewood Marionettes' production of "Cinderella." For more puppet action, head into the Cultural Center at City Hall for a concert by Siagel Productions' puppet band, Rock-a-Baby. This 45-minute concert is designed with the 0-five crowd in mind. At noon Rhythmic Dreams, New England's largest rhythmic gymnastics school, will lead adults and kids through an interactive workshop.
Saturday, May 9; 10 a.m. to noon
Newton City Hall Outdoor Tent, 1000 Commonwealth Ave., Newton Center
$10 per person for guests older than 2 years old, or $25 for a family ticket
Saturday afternoon, the Home Grown MusicFEST features folk, bluegrass, acoustic guitar, Irish traditional and Americana performed by talent with local ties. Singer-songwriter and folk rock artist Catie Curtis headlines before kicking off the evening's FolkFEST. Other acts include Loose Change, a roots rock, country and blues band made up of Newton Public School teachers, and Mostly Newton, an Irish traditional group.
Saturday, May 9; 1 to 5:30 p.m.
$10 per person, $5 for seniors and students, or $30 for dual admission to FolkFEST.
The Ethnic Heritage Festival celebrates the creations of eleven Newton cultural organizations, including the New England Conservatory Klezmer Ensemble, the Jewish Musical Theatre Firelich, the Doozhen Music Academy and the American Chinese Art & Dance Society. Hankus Netsky, professor at the New England Conservatory of Music, emcees.
Sunday, May 10; 1 to 5 p.m. (See performance order here.)
Newton City Hall Outdoor Tent, 1000 Commonwealth Ave., Newton Center
Free
Nothing says "community arts involvement" quite like a high school production of a snappy musical, and Newton delivers. Newton North High School presents "The 25th Annual Putnam County Spelling Bee" three times before this arts festival is through.
Thursday, May 14 - Saturday, May 16; 7:30 p.m.
Newton North High School, 457 Walnut St., Newton
$10
Repurposed Spaces: Artists of the Claflin School Studios, is an exhibition of 16 Newton artists who live and work in the former Claflin Elementary School building. The residence, a point of pride around town, "provides a fine example of how a city can repurpose abandoned spaces to attract and sustain creative individuals."
Thursday, May 14 - Saturday, May 23; 9 a.m. to 5 p.m.
Holzwasser Gallery, New Art Center in Newton, 61 Washington Park, Newtonville
Free
The 215th Army Band of the Massachusetts National Guard and the Hyde Community Center present a Memorial Day Observance Concert & Poetry Reading.
Monday, May 25; 6 to 8 p.m.
Newton Highlands
Free
For even more local music, there's the Strike a Chord: Live Music @ the Library event. This all-day event showcases the All City Troubadors Chorus (made up of Newton Middle School students), traditional Indian music by Dr. Debajit Biswas and Amit Kavthekar, the MIT Guild of Bellringers and more.
Saturday, May 30; 10 a.m. to 4 p.m.
Newton Free Library, 330 Homer St., Newton Center
Free
For more than a smattering of events, visit the Festival of the Arts website.
Holly Van Leuven is a writer, publisher and musical theater historian in Boston. She is the recipient of the inaugural BIO/Hazel Rowley Prize for her forthcoming book on Ray Bolger.