The Must-See Theater In Boston (And Beyond) This Summer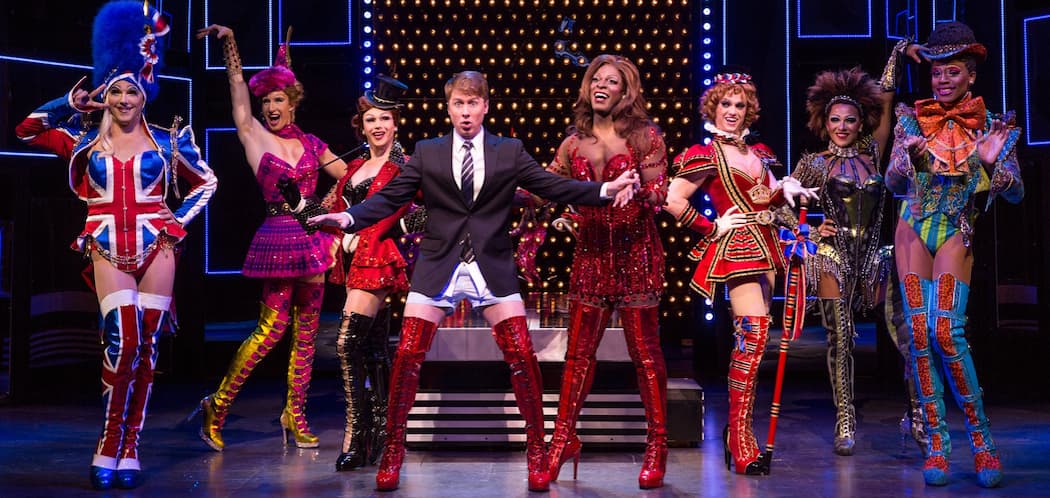 This article is more than 5 years old.
This summer, Boston — and its coastal environs — will welcome a season of bold theatrical events, ranging from Shakespearean tragedy to world premiere works. (Plus a disco musical and a play about football.) Here are some of the must-see pieces:
1. For its 20th season, the venerable Commonwealth Shakespeare Company presents "King Lear," directed by Steven Maler, for free on the Boston Common. Will Lyman will star as the hallowed king who descends into madness (July 22-Aug. 9).
2. Despite nearing its own 20th season, Company One Theatre still exudes a new-kid-on-the-block spirit of risk and innovation. "Colossal" is no exception. Featuring a cast of tough-looking males, the play by Andrew Hinderaker is about football, and explores the collision between grace and brutality (July 17-Aug. 15).
3. Ever on the vanguard, American Repertory Theater is presenting the world premiere of "Waitress," a new musical with a score composed by Grammy nominated singer-songwriter Sara Bareilles. Diane Paulus, A.R.T.'s artistic director, is set to direct (opens in August; further dates to be announced).
4. The winner of six Tony Awards and innumerable hearts, "Kinky Boots" is landing here in mid-August, thanks to Broadway in Boston. The hit musical features a score by Cyndi Lauper, direction and choreography by Jerry Mitchell (of "Legally Blonde" and "Hairspray") and a book by Harvey Fierstein (Aug. 11-30). But before then it's "Newsies," the Tony-winning musical straight from Broadway (June 23-July 5).
If you're up for the drive, these regional theaters will be presenting work that's worth the extra gas money.
1. Harbor Stage Company's season begins with Ibsen's oft-produced "A Doll's House" (June 18-July 11), then radically switches gears and presents a play written expressly for the burgeoning Wellfleet theater group. "Northside Hollow," by Jonathan Fielding and Brenda Withers, tells the story of a trapped miner and his journey to personal salvation (July 16-Aug. 8). Concluding its season is "Detroit," the Pulitzer Prize-nominated comedy about the dissolving American Dream (Aug. 13-Sept. 5).
2. Also based in Wellfleet is the Wellfleet Harbor Actors Theater. The world premiere of "Moby Dick" (June 20-July 18) will explore if it's possible to translate such a richly dense and opaque novel to the stage. Later in the season will be "Lady Day At Emerson's Bar and Grill," the musical about Billie Holiday (July 25-Aug. 22).
3. For over 30 years the Gloucester Stage Company has been drawing Bostonians up to the North Shore for inventive new works. The summer season brings two plays about family: "Out of Sterno" (June 25-July 18) and "The New Electric Ballroom" (July 23-Aug. 15), and one about friendship: "The Flick" (Aug. 20-Sept. 12).
4. On your way to Gloucester, consider stopping off at the award-winning North Shore Music Theatre in Beverly, now celebrating its 60th season. Its season begins with "Dreamgirls" (June 2-14) and includes Tony Award-winning "Shrek the Musical" (July 7-19) and the New England regional premiere of "Saturday Night Fever" (Aug. 11-23).
Matt studies at Emerson College and is an editorial assistant at Ploughshares, the literary journal. 
Part Two: