Head West For These Summer Stages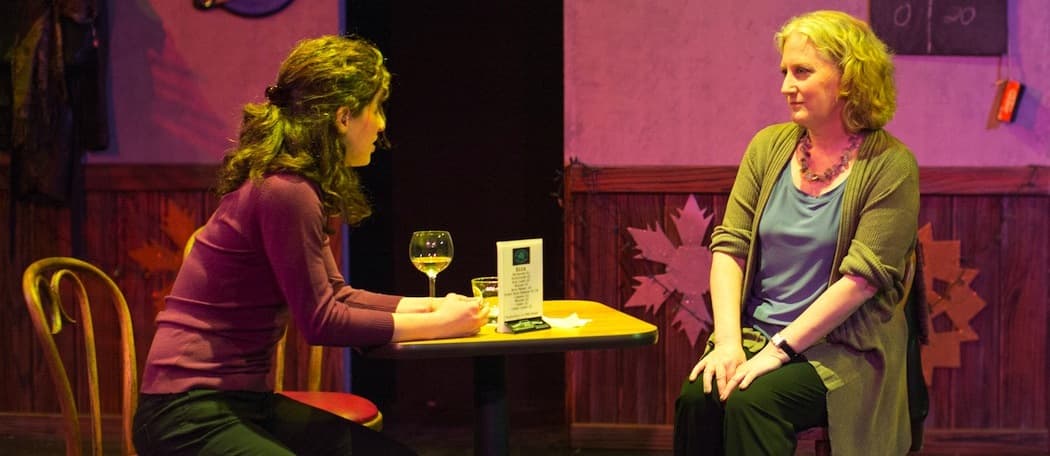 This article is more than 5 years old.
One day, I'd like someone to explain to me how and why the Berkshires became the nexus of innovative theater on the East Coast and not, say, Bangor, Maine, or Kent, Connecticut. It seems both those places are just as bucolic and soul-stirringly beautiful as the Berkshires and yet ... fate clearly had other things in mind. And, anyway, what is it about such pastoral beauty — and space — that lends itself to a cultivation of good theater?
In any event, I'm fine heading west along with other theater-aficionados, Manifest Destiny-style, and settling in the Berkshires to witness some reimagined classics, inspired new works and everything in between. Here is a roundup of what the summer season looks like:
1. Kyra Sedgwick kicks-off a season of leading ladies at the Williamstown Theatre Festival, taking to the stage for the world premiere of "Off the Main Road," a play by Pulitzer Prize-winner William Inge (June 30-July 19). Cynthia Nixon stars in "Kinship" (July 15-25) and come August, Tony Award-winning powerhouse Audra McDonald will close the season with Eugene O'Neill's dark and trenchant drama "A Moon for the Misbegotten" (Aug. 5-23).
2. This summer at Shakespeare & Company in Lenox there's a smattering of the old standbys: "Henry V," "The Comedy of Errors," a 'bare Bard' "Hamlet"; and newer works: "Red Velvet," featuring Obie Award-winning actor John Douglas Thompson and "The How and the Why," written by Sarah Treem of "House of Cards" and "In Treatment" fame. Be sure to squeeze in the world premiere of "Mother of the Maid," a dark comedy about Joan of Arc, told through her mother's eyes. The play was written by Jane Anderson, who won an Emmy Award for her HBO adaptation of "Olive Kitteridge" and stars Tina Packer, Shakespeare & Co.'s founder and former artistic director (July 30-Sept. 6).
3. The world premiere of David Adkins' one-man play, "Thoreau or, Return to Walden," (June 20-July 11) jumpstarts the Berkshire Theatre Festival's eclectic summer offerings. Adkins, who has performed in the BTF for 22 seasons, brings to life the musings of poet and philosopher Henry David Thoreau. Terrence McNally's wistful comedy, "Frankie and Johnny in the Clair de Lune" anchors the festival later in the season (Aug. 1-22). For something with less, ahem, nudity, consider "Mary Poppins" (Aug. 14-23).
4. The Barrington Stage Company's season has already begun with the regional premiere of "Butler," a Civil War-era drama by Richard Strand (May 14-June 13). Later, we move to medieval Spain with "Man of La Mancha," the enduringly popular musical to be directed by Julianne Boyd, the BSC's founding artistic director (June 10-July 11). Boyd will also direct "His Girl Friday," the comedy adapted for the stage by Tony Award-winner John Guare (Aug. 6-30). But before then do try to catch Neil Simon's Tony and Pulitzer Prize-winning "Lost in Yonkers." History is turned back once again, this time to World World II era New York City (July 16-Aug. 1).
P.S. In addition to the "Big Four," don't forget Double Edge Theatre (which just had a successful run at ArtsEmerson) in Ashfield and the Chester Theatre Company just over the Berkshires border in the Pioneer Valley.
Matt studies at Emerson College and is an editorial assistant at Ploughshares, the literary journal.