The Boston Symphony Will Be Streaming With Google Play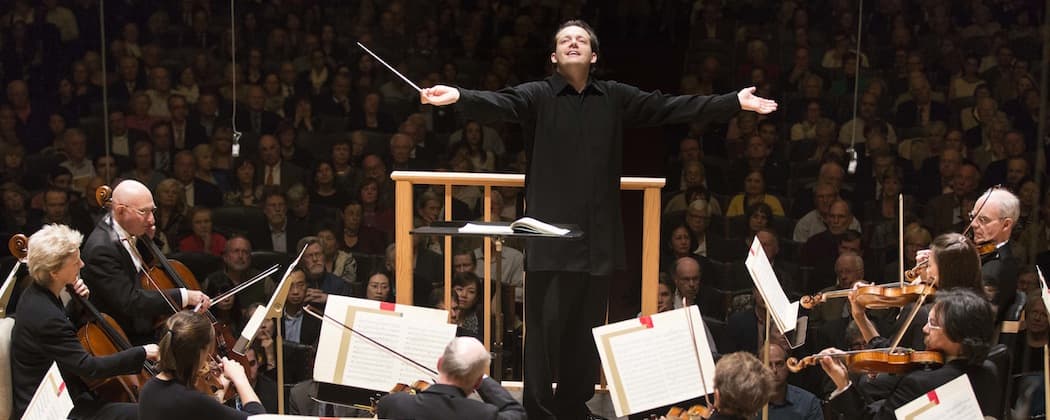 This article is more than 5 years old.
Five of the world's top orchestras, including the Boston Symphony Orchestra, are teaming with Google to distribute music online.
The list reads like an all-star team from the classical world: the New York Philharmonic, the Cleveland Orchestra, the London Symphony Orchestra, Amsterdam's Royal Concertgebouw Orchestra and the BSO are joining forces to start releasing live recordings through Google Play Music, the digital distribution giant's online music store.
Recordings can be streamed for free by Google Play Music subscribers ($9.99 a month). They can also be purchased for individual downloads. (This is the classical site.)
The BSO's original entries will be Bartók's "The Miraculous Mandarin," Tchaikovsky's Symphony No. 6 and Brahms's "Haydn Variations."
On the phone from New York, shortly before the announcement was made at a press conference, BSO managing director Mark Volpe said the Classical Live initiative, as it's called, represents a new paradigm for the genre: "In an ever more cluttered marketplace cutting through the noise gets more and more difficult. For us partnering with the largest digital distributor of content goes beyond what we can reach by ourselves."
Volpe added that it's rare to see this number of competitive orchestras team up in this way: "Bringing five orchestras together is part of the intriguing dimension of this ... that we're collectively supporting each other — it's almost like gestalt — together I think we're stronger than we are individually."
This collaboration comes in the wake of a deal the BSO cut in April with the old guard classical music record label Deutsche Grammophon to create a series of live Shostakovich symphonies slated for May 2016.