Berklee College Of Music And Boston Conservatory Look To A Merger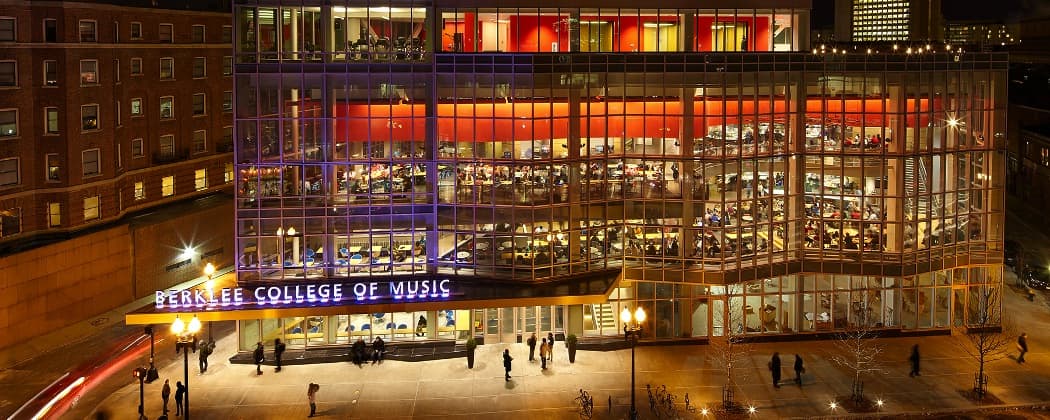 This article is more than 5 years old.
The Berklee College of Music and the Boston Conservatory have signed a "memorandum of understanding" to merge the two institutions, though Berklee would apparently have the upper hand in the proposed merger.
If the merger is finalized the combined institution would be called Berklee. The Boston Conservatory would be The Boston Conservatory at Berklee. Roger Brown, the current president of Berklee, would be the president of the combined institution, according to an email he sent out to faculty Wednesday.
Brown in the email called Richard Ortner, the president of the Boston Conservatory, a friend and added: "The Boston Conservatory was founded in 1867—making it the oldest performing arts conservatory in the country—and has divisions in music, dance, and theater. The dance program was recently ranked number one in the country in contemporary dance, and number four overall, by OnStage. Alumni of the Musical Theater Department have received dozens of Tony Award nominations, and in 2013, a Conservatory alumni was a cast member in nearly every Tony-nominated production. And the Music Department has established itself as a leader in new classical music composition."
Berklee, on the other hand, is known as a jazz powerhouse. Brown added, "The overwhelming opinion is that Conservatory students would benefit from access to Berklee's stylistic diversity, music technology, and entrepreneurship and business programs, while Berklee students' access to dance, movement, theater, and conservatory training would expand their educational experience in key areas. All students would benefit from the shared community, comprehensive curriculum, and our deep music and performing arts culture."
Steering committees from both schools will continue to "explore the merger" and a town hall meeting will be held at 1 p.m. Monday at the Berklee Performance Center, though much of the faculty is gone for the summer.