Pintastic: A New Pinball Game Expo Debuts In Sturbridge This Weekend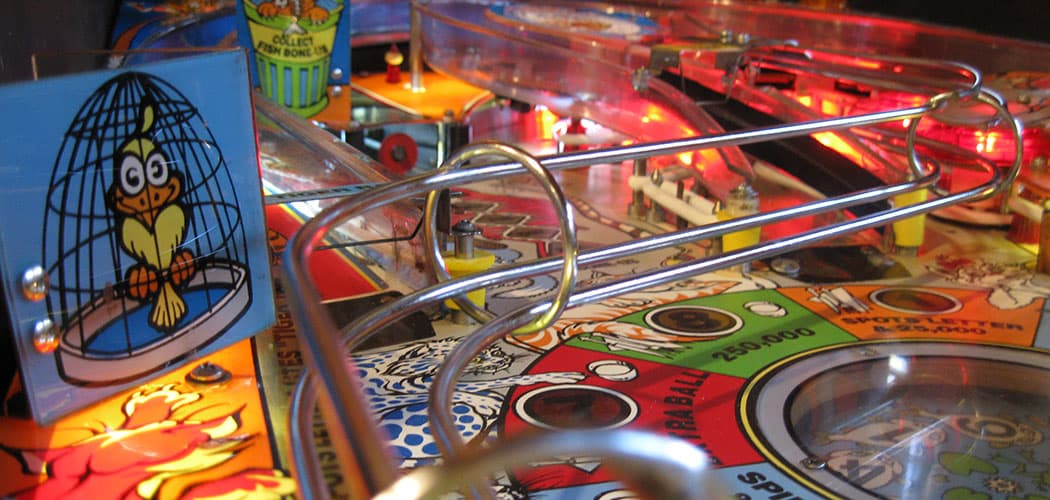 This article is more than 5 years old.
"I have a passion for the hobby of pinball," explains Gabriel D'Annunzio, the founder of Pintastic New England, a celebration of all things pinball in Sturbridge July 10 and 11. "I'm a collector. I have 11 pinball machines above my garage," he says. He calls it: "Man Town."
For D'Annunzio, like all pinball devotees, there is a major and meaningful difference between pinball and video games. It's about bumping the machine with your body. It's about touch, about gravity (and sometimes hidden magnets), physics and analog mechanics. It's about that ball actually, physically moving in front of you. It's not a simulation, but something with all the beautiful idiosyncrasies of reality.
"In a pinball game, you become one with the game. It's a silver ball. It's something physical. That's what people love," D'Annunzio says. "It can't be reproduced like a video game. … A pinball game, it never gets old because it changes all the time."
The Charlton resident wanted to bring his people together and share that feeling with others. So he founded Pintastic, which debuts at the Sturbridge Host Hotel & Conference Center in Sturbridge this weekend. The show's motto: "Flippin' fun for the whole family."
Pintastic professes to offer some 200 machines, dating as far back as the 1960s, for guests to play—"Guns N' Roses," "Attack from Mars," "The Simpsons," "Twilight Zone" and (said to be the bestselling pinball game of all time) 1991's "The Addams Family."
"One of the dreams is for them to come back and see the game they played in the arcade," D'Annunzio says.
Pintastic will host "The Silver Ball Rumble" and "Pin-Golf" tournaments. There will be prizes for best machines and artfully restored machines, and a charity raffle. Collectors will show off their treasured machines. Vendors will bring pinball games and parts to sell.
Guest speakers include game developers, a pinball repairer and Roger Sharpe, a legend credited with rescuing pinball. Pinball had been outlawed in many major American cities in the 1940s, accused of being a form of gambling. In 1976, with a demonstration that pinball was not a game of chance, but skill, Sharpe prompted the overturning the pinball prohibition in New York City.
D'Annunzio says, "He got that abolished."