Artist Takes Over Front Page Of Fitchburg's Sentinel & Enterprise
This article is more than 5 years old.
When people in Fitchburg pick up their local newspaper Monday, they'll find something other than headlines on the front page.
The Fitchburg Art Museum commissioned Anna Schuleit Haber to create an installation aimed at engaging the community, and her response is a serial work for the local Sentinel & Enterprise.
Each day for the next 26 days a letter of the alphabet will be highlighted on the newspaper's front page by artists, writers and typographers. Today that letter is A.
Schuleit Haber admits she was surprised that the publisher and owner agreed.
"It's the best space in the newspaper — the front page is like the Holy Grail," she said.
The paper's actual front page will shift to page three, unless big news breaks.
"We have 14,000 readers that are going to get this every single day, but we hope it goes up a little bit," Schuleit Haber said. "We hope that there will be more readers, at least for the 26 days if not beyond."
Schuleit Haber is also embedding herself in the paper's newsroom for the entire 26 day run, which she hopes will be the most unusual in the Sentinel & Enterprise's history.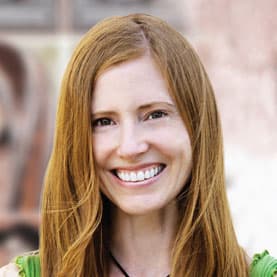 Andrea Shea Senior Arts Reporter
Andrea Shea is WBUR's arts reporter.