As Mekons Documentary Debuts, The Punk/Alt-Country Band Hits The Road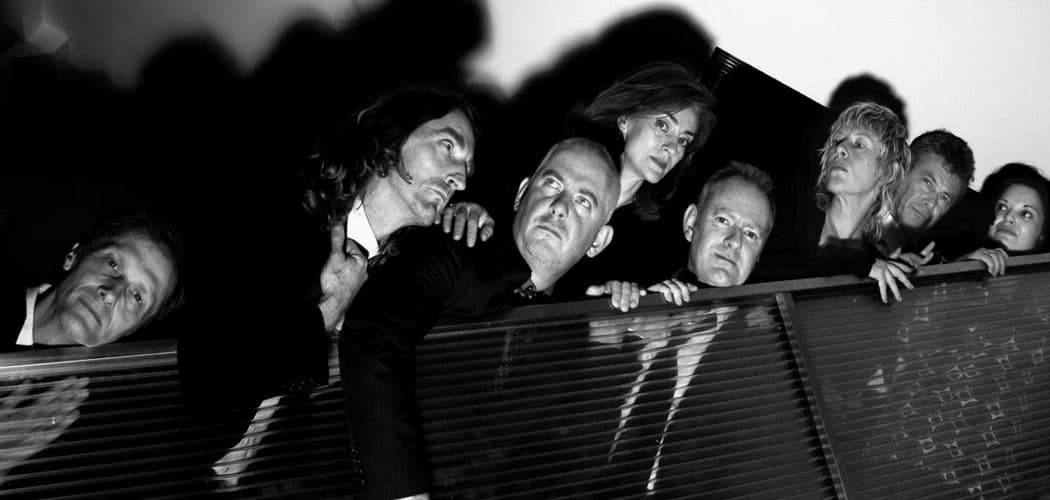 This article is more than 5 years old.
More than two decades ago, I wrote this about the Mekons, an English-born punk/alt-country band that staggered to life in 1977:
"The Mekons are a boys-and-girls/brothers-and-sisters rock 'n' roll gang—maybe they're the romantic 'last gang in town' The Clash once trumpeted in song. Maybe, after all is said and done, what the Mekons do best is come the closest to achieving rock 'n' roll's grandest illusion: That band and crowd are one, united in anger and joy, sweat and tears, sincerity and goofiness."
"I would hope that is what we are," says Sally Timms, one of the Mekons three primary singers, when we talked last month. "Right now, I could kill 'em all, but we do actually really get on with each other and a lot of bands are just bands—they just come together only to make music. But actually, we're happy huddled in a little room together or in a tiny van. There are ups and downs, but they are essentially my family, for better or worse. I think we all do feel that way."
The Mekons have not toured the U.S. since 2011, when they released their last album, "Ancient and Modern," but they're about letting the good times roll now. The 14-date tour started July 10. On Friday, July 24, they're at 3S Artspace in Portsmouth, New Hampshire, followed by a gig Saturday, July 25 at the sold-out Middle East Upstairs in Cambridge. And in a serendipitous bit of programming, a documentary film by Joe Angio, "Revenge of the Mekons," screens July 17 to 19 at the Brattle Theatre.
"I knew they had a story, one that hasn't been told in any other music or art documentaries," says Angio, former editor of Time Out New York and longtime Mekons fan. "While I knew it wouldn't be a standard 'Behind the Music' style music doc—which wouldn't interest me in the least—I knew there was a rich story lurking in there. It was just a matter of teasing it out and telling it coherently."
The bulk of the shooting was done 2008 to 2010. "For me," says Angio, "the story was not necessarily one of perseverance—many bands have persevered for as long and longer as they have—but, really, why they've bothered to keep going. When you consider all the factors—eight members scattered across three continents (and 3,000 miles in the U.S. alone), and having never achieved success (as defined by any conventional understanding of 'success')—what is it that keeps this band going? Why do they continue to do it?"
Timms says, "I think what we struggled with in the film is Joe's initial premise was: Why do they keep doing it? And that is the absolute opposite to the way I think about this band. Why would they carry on? Jesus Christ, why wouldn't you carry on!? Why does anyone carry on doing anything? We are not undergoing any hardships to go through this. None of us are spending six months of our lives every year in penury because we don't get paid doing this thing and are dragging it around like a giant rock.
"We get to go to really great places and play shows and enjoy each other's company and make art and people respond to it and we still do OK on our level. Maybe we are lovable losers, but I don't see us that way. I see us as triumphing over the difficulties of life in the same way everyone else does."
Still, Timms admits, with, for instance, an album titled "The Curse of the Mekons," "We've obviously played up the idea of our own uselessness to a certain extent. But we're a semi-functioning unit that manage to somewhat get it together under difficult circumstances."
"'Revenge of the Mekons' is a fine introduction to the band with enough depth to satisfy hardened followers," says singer-guitarist Jon Langford. Asked if he learned anything about his band from watching it, he responds, "Not sure. I was drunk the first time I saw it. It has grown on me and I have come to terms with its existence and am impressed with Joe Angio's story-telling skill and sheer persistence."
The Mekons began when then-drummer Langford and guitarist Tom Greenhalgh joined several other Leeds University friends, very much in the DIY spirit of the times. They were a political, but not particularly musical, outfit, and pals with fellow Leeds students in Gang of Four. The Mekons recorded an album for Virgin in 1979 and then shed and added various members during the early '80s. They broke up at one point and then re-vamped in a major way, making the seminal alt-country album "Fear and Whiskey" in 1985. (Timms joined later that same year.)
"After we left Virgin in 1980," says Langford, "the first version of the band drifted apart, but still met in the pub. We imagined nobody cared about us and existed only in [people's] bedrooms. … It was a fertile period. We could explore and annoy people by refusing to die. [Drummer] Steve [Goulding], [violinist] Susie [Honeyman] and [guitarist-multi-instrumentalist] Lu Edmonds joined in 1983 and '84. They were the first proper musicians—quite different to the first Mekons lineup."
Langford shifted to guitar a long time ago, and has shared the main male singing duties with guitarist Greenhalgh.
"Tom and Jon are pretty rough-and-ready singers," says Timms. "I suppose I do bring a feminine voice. I can't sing like loud raspy rock even if I tried. I don't have a voice to do anything else so I've tried to concentrate on counterpoint which suits me better. So I get to sing a lot of the slower ballads or the sweeter-sounding songs. And bring a witchy presence."
Langford and Timms, especially, have a friendly, sparring relationship on stage, leading to much unscripted banter and comedy as they take the piss out of each other.
Langford: "We were always very conscious of how we should behave on stage. Self-deprecation as a tool was arrived at by trial and error. She is my best friend and we hate each other. It continues off stage."
Timms: "British people are quite funny. You have to be because it's so depressing. If you've ever hung out with a load of British people all they do is take the piss out of you. That is the national past-time, so it makes you wily."
The mid-late '80s Mekons became fascinated with old-school American country music and incorporated that sound into their shambolic rock 'n' roll with its off-kilter (ragged, but right) vocal harmonies. They were an English band that landed smack dab in the Americana movement. Says Langford: "We absorb but never imitate."
"Thinking back through my musical history," says Timms, "there's never been anything for me quite like a Mekons show. What could I do to get fired? Nothing. I could just walk on stage with the band and lie on the floor through the whole show and that would probably be OK. And people have done that—not me—but other people have and anything goes. The music's pretty consistent; we haven't done anything drastic with that. The idea is that you can get on stage and somehow we can drag a show out of it and that's fun for the people watching. So hopefully it's not this thing where the songs are the same and the band's going to do the same thing every time."
Which is not to say the Mekons can pull any song out of their catalog at a moment's notice. "We're incapable of learning more than about 15 songs," Timms says. "It's a mixture of everything. We play a lot of new stuff, which is a great thing. We're not a revival band either so we're not doing it so people can hear the first two records. There will be the last 10 years [of material] and then some real old chestnuts."
But just two days before the Cambridge date, the Mekons will have recorded a live album called "Mekonception" at Brooklyn's Jalopy Theatre. Timms says the Mekons sold 75 tickets for $75 each and the people in attendance will join in making it.
"We're actually recording a record into a single microphone and the 75 people are coming will be part of a feral choir and participate on the songs and be part of the record," says Timms. "Jon's quote is good—although it might be Tom's, one of them: 'Why should it take longer to record a record than to listen to it?' So we'll record the record in real time. That will be it and it will be finished."
They will record new songs—songs that, when we talked, were not yet written. "But they will be," says Timms. "That is if it doesn't go all pear-shaped. But we never write songs until we get together." They plan to release the album later this year.
Jonathan Franzen, acclaimed novelist and huge Mekons fan, described the band this way in Angio's film: "Each show feels like a gathering of friends. … These are depressive people singing about how shitty the world is. They resolved what ought to be despair and rage into humor without losing the despair and without losing the rage."
Correction: An earlier version of this article incorrectly spelled the name of  the maker of the "Revenge of the Mekons" documentary, Joe Angio.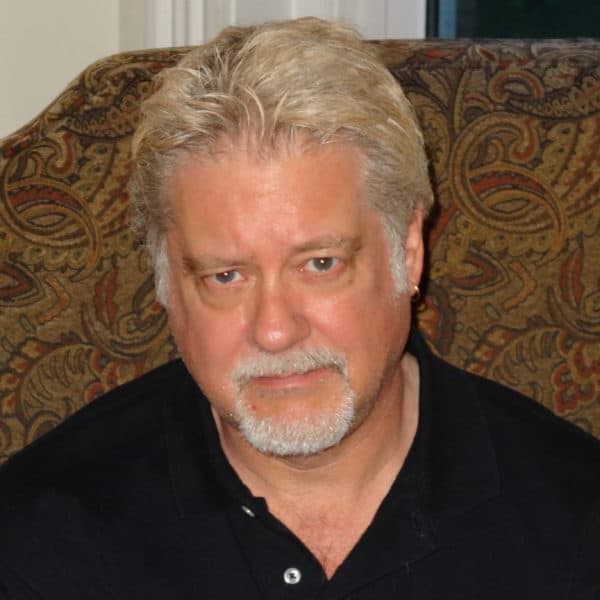 Jim Sullivan Music Writer
Jim Sullivan writes about rock 'n' roll and other music for The ARTery.