Elijah Wald Dives Into Bob Dylan's Iconic Break With Folk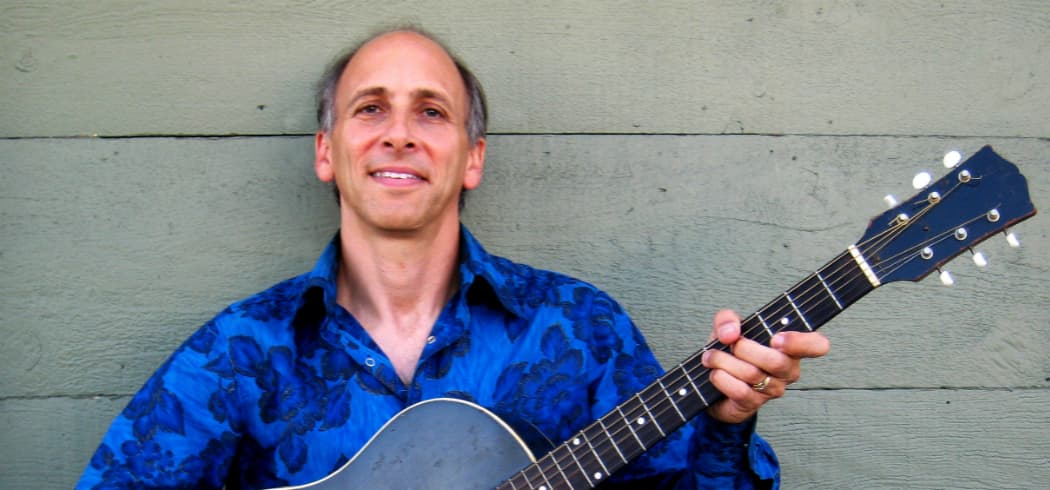 This article is more than 4 years old.
"What I do in my books is try to make the world more complicated, not simpler," says Elijah Wald, "and no one on earth is more complicated than Bob Dylan."
Ten years ago, Wald, a Medford-based singer, guitarist and musicologist, collaborated with folksinger Dave Van Ronk on Van Ronk's memoir "The Mayor of MacDougal Street," upon which the Coen brothers loosely based the New York folk scene-set film, "Inside Llewyn Davis." Six years ago, he upended some people's worlds with "How the Beatles Destroyed Rock 'n' Roll: An Alternative History of Popular Music."
Now Wald is back with "Dylan Goes Electric! Newport, Seeger, Dylan, and the Night That Split the Sixties," focusing on one of the most iconic and controversial concerts of the past half-century.
Wald is not saying everything you think you know about that day at the Newport Folk Festival, 50 years ago on July 25, is wrong. But he is saying what Dylan did — plugging in to play three songs with a loud rock band — and what the audience did — boo or cheer — is a lot more tangled than popular myth has it.
Most people's impression has been that Dylan was roundly booed for his temerity and his electricity. That had been Wald's assumption, too, before embarking upon the project.
"There had been an argument on the International Association for the Study of Popular Music email list," Wald says, which is what sparked his desire to investigate, "and it was all these academic music scholars just getting irate at each other as to whether Bob Dylan really got booed."
Wald had just read Bruce Jackson's book, "The Story is True." Jackson, a prominent folklorist who'd been on the Newport Festival board, wrote about how myths form and one of those cited was Dylan being booed at Newport in 1965.
"He said, 'I was there, I've got the tapes, it didn't happen.' Since he was there and he was a folklorist and had the tapes, I figured he was probably right. As it turns out, he wasn't."
Wald conducted about two dozen fresh interviews for the book and drew upon archival sources, including information and unreleased music from Dylan's manager Jeff Rosen.
"They were terrific," Wald says, on the phone from Atlanta. "There was stuff that Dylan's camp had that I wanted and I decided the best way to approach Dylan's camp was to start off with 'I don't need to talk to Bob but here's what I do want.' And their reaction was 'You don't need to talk to Bob? We'll do anything for you!' "
Wald's forte is weaving a myriad of details into a larger context. Thus, while Dylan's electric set is the nexus of the book (and its selling point), the author writes about how the Newport Folk Festival evolved and how it was positioned in the culture.
A key player was folksinger/co-organizer Pete Seeger, who according to some reports was so infuriated by Dylan's set that he hoisted an axe and threatened to cut Dylan's cables. Opinions vary on the veracity of that, but essentially it is believed the seething Seeger at least considered doing that, irked by the volume of the set.
"The one thing that everyone seems to agree on was Dylan was startled, he didn't expect that to happen," says Wald, of the reaction Dylan got from both crowd and concert organizers. Wald writes that some people thought Dylan was crying — or sweating — after the show. Dylan had told someone he was a bit drunk.
"I think the other thing that's left out is the band really was under-rehearsed and the set really was kind of a mess. Whatever else is to be said about it, it is a set where from his going on stage to him finally leaving it was 35 minutes and 10 of those minutes was dead space."
Dylan was searching for instruments and when he found what he needed, spent time tuning up. And he did it with his back to the crowd, completely ignoring them.
"It was very hard to understand for people who've lived, as you and I have, with what Dylan does on stage now," says Wald. Dylan never talks on stage and hasn't for years. "But understand how discomfiting that was because Dylan used to kid around, joke and chat with the audience. People were used to him being bouncy and funny and friendly. I think that's also part of the story, the extent to [which] he was cutting himself off from them and I don't see how anyone could have felt otherwise."
One thing it signaled, writes Wald, is that folk music was on the popular descent and rock 'n' roll on the popular ascent. "The end of the folk scene was in the air for anyone who was paying attention," Wald says. "Once the Beatles hit, the writing was on the wall."
Change was in the wind, turbulence in the air. And that the '60s — as we seem to refer to that divisive and rebellious decade — were about to begin.
"We all have confused 'the 60s' with the second half of the '60s," Wald says. "It's so easy to forget that the first half of the '60s was just a different universe."
When Wald first began the book, he says a big realization was that the Dylan-Goes-Electric-at-Newport "story has almost always been told by rock fans. And they started telling the story immediately and their spin with it — and I completely sympathize with them — was that the stupid folkies had got their comeuppance, and had been shown up as a bunch of closed-minded, annoying purists that the rock fans always thought they were. And that sort of became the story."
It's just that there's more to it than that, very much including the clash between the old guard and the new blood in the folk field.
"By Dylan's own definition," Wald writes, "he had ceased to be a folksinger when he stopped singing old songs. What was changing now was his audience, his circle of acquaintances and the instrumentation — he saw those as additions, not subtractions."
It's not so much that Dylan's music was electric and amplified; the Newport Folk Festival had welcomed that before and did in 1965. It was just that Dylan hadn't done it and a lot of fans wanted to keep him in a folkie box he had no desire to dwell in any longer.
And one of Wald's key points is that before he was "discovered" as a folksinger, Dylan was a blues-rocker. "Listening to the unreleased 'freewheelin' sessions," Wald says, of demos of Dylan's second album, "I had no idea how much further he took the blues thing after the first album and before he made that left turn into being a singer-songwriter. I was impressed with the quality of the guitar playing and the singing. And some harmonica playing in the early days, straight up blues harp and the power of it."
"He was playing with rock 'n' roll energy back then," continues Wald. "I had bought the Woody Guthrie myth, the idea that he came to New York playing like Woody Guthrie. And that was one of the things that interested him, but what made people go wild for him in that moment was that he was bringing rock 'n' roll energy into the folk scene. So it was sort of not surprising that he got himself a band."
On a tour following the Newport gig, Dylan played an opening acoustic set and then an electric set with a band. What he'd done at Newport became news and Wald says, on his 1966 English tour, fans were going, looking forward to taking umbrage at the electrified Dylan. "I think it was really liberating for him. After these audiences that had just sat staring open-mouthed at him as a prophet, I think having audiences booing was a huge relief in a way. 'I don't have to be that guy anymore.'"
Neither was he the lefty, anti-war songwriter many people saw him as after "Blowin' in the Wind" and "Masters of War."
"The thing that I hadn't realized until I looked at the numbers," says Wald, "is he was a political songwriter for maybe a year and a half. It's a tiny, tiny stretch. By the time people recognized him as a political songwriter he was already past that. By the time 'The Times, They-Are-A-Changin' came out, he wasn't writing that stuff anymore. That startled me as well, how briefly he was doing that."
One thing that Dylan's seemingly contrarian and confrontational set did is it laid the foundation for the twists and turns he would take throughout his career, very much including who he is today. Dylan tours constantly and plays very few songs from what old fans might consider his glory days — and if he does, he reworks them radically.
When I've reviewed Dylan concerts in the 21st century, I've written that he's become Bar Band Bob, where everything is played or reworked into a bluesy, R&B, roadhouse kind of thing.
"He's completely cheerful in exactly that role," says Wald.
"There's this moment in [Dylan's memoir] 'Chronicles' where he's about to start this tour with the Grateful Dead and he's going to quit because he just can't do this anymore. And he walks past this bar and there's this little band — it's actually a jazz trio — and he's sitting there having a beer and he goes, 'Wait a minute, I used to be able to do that. I'll start doing that again and just be a musician.' It was an absolutely conscious decision: 'I'm not a genius anymore, I'm sick of that, I don't have that anymore, I'm just going to be a bar band.'"
Wald says while he doesn't expect to hear from Dylan, "obviously, like anyone who writes about Dylan, I'm interested to know what he would think."
Wald says he already has heard things from the vast network of Dylanophiles. "They've told me of the couple of errors that I've made and I'm sure they'll pick out more. The great advantage of writing about Dylan is you have this army of fact-checkers out there."
"There are going to be some people who are going to be peevish about the fact that this isn't a book about Dylan the poet and there are people who feel like that's the only story. But it's not the story I'm telling."
Wald will be discussing his book Wednesday, July 15 at Porter Square Books in Cambridge, at 7 p.m.; Monday, July 20 at Booksmith-Musicsmith, Orleans, at 2:30 p.m. and Yellow Umbrella Books, Chatham at 5 p.m., and Sunday, July 26 at Newport Folk Festival at noon.
Jim Sullivan is a former Boston Globe arts and music staff writer who pens the arts-events website jimsullivanink.com and contributes to various publications, TV and radio outlets. He hosts the monthly music/interview show "Boston Rock/Talk" on Xfinity On Demand.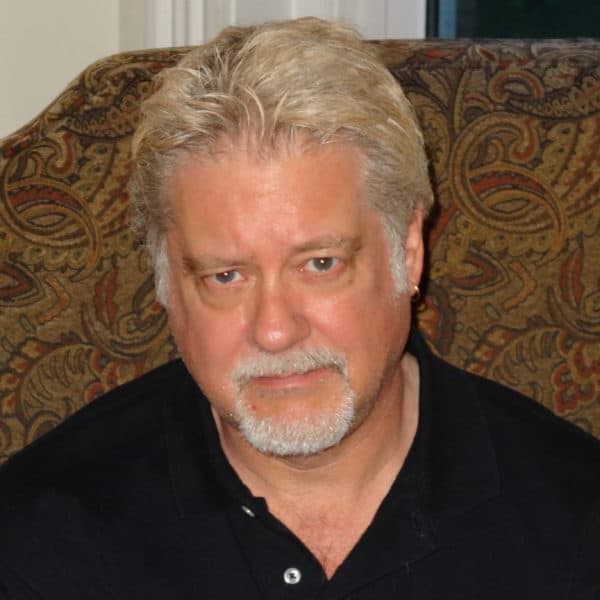 Jim Sullivan Music Writer
Jim Sullivan writes about rock 'n' roll and other music for The ARTery.