Figment: Free Interactive Arts Fest On Boston's Greenway This Weekend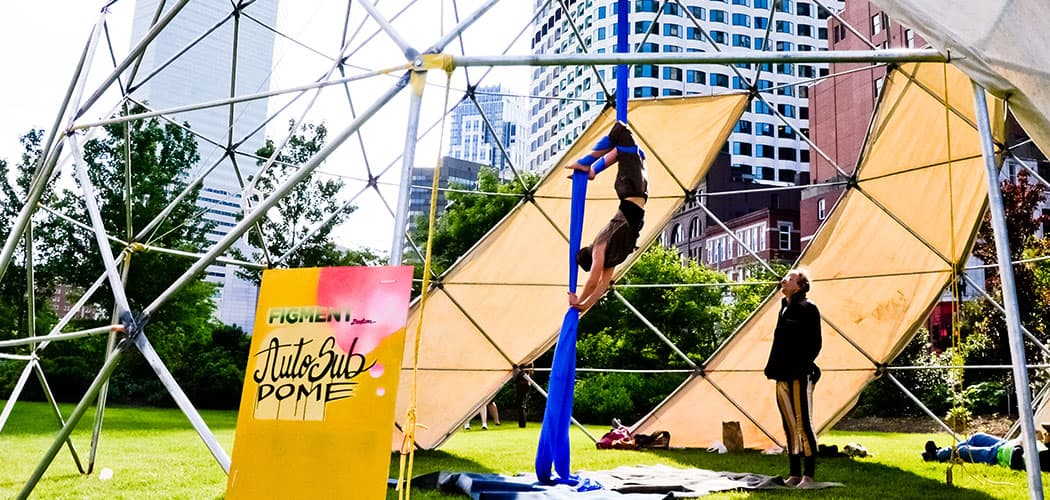 This article is more than 5 years old.
What is Figment? It's three "super-sized raindrops" by Catherine Sauer and Johnathan West that glow within and without via LED lights. It's a giant typewriter, "with keys big enough to walk on," made by the Cat and the Cockroach Collective. It's a chance to dance on a glow-in-the-dark, bubble-wrap dance floor.
Now in its sixth year here, Figment is a free, "family-friendly," interactive arts festival on Boston's Rose Kennedy Greenway from 11 a.m. to 11 p.m. Saturday, July 25, and noon to 6 p.m. Sunday, July 26.
The festival features improvisational theater, electronic music, Bollywood dance, mimes, puppets, belly dancing, printmaking, Japanese dance, drawing games, martial arts, a geodesic dome and bubbles. Plus "Figment After Dark" from 6 to 11 p.m. Saturday in Dewey Square offers music, dancing, video projections and art projects designed for night.
The goal, organizers say, is "inspiring thousands of people to broaden their definition of art by breaking down the wall between spectator and artist and encouraging everyone to participate." (Though be warned: "It is not safe to climb the art.")