Of Mac Commercial And 'Daily Show' Fame, John Hodgman Goes For A Laugh In Boston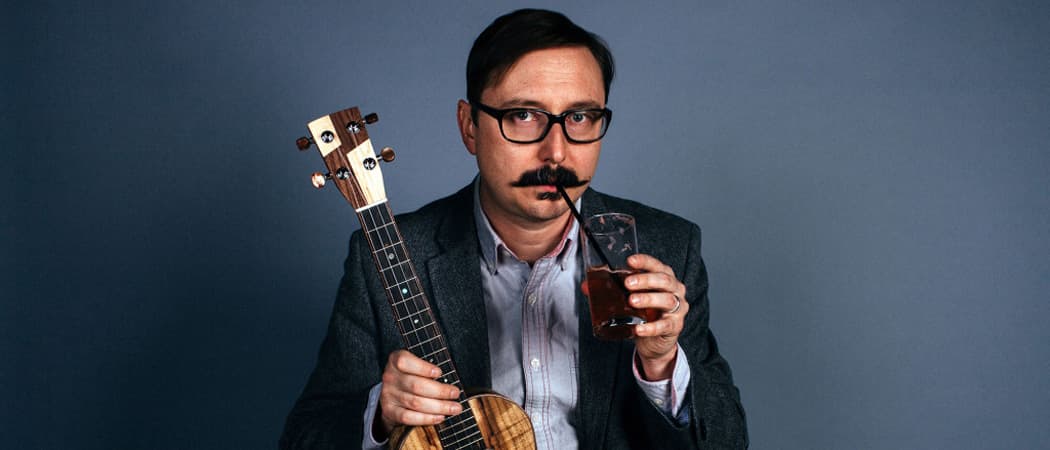 This article is more than 5 years old.
You probably first saw John Hodgman on TV in those droll, witty Mac vs. PC ads that Apple ran from 2006 to 2009. Hodgman played the button-downed nebbish called "PC," a guy so square he preferred staid old Bill Gates's clunky software over hip Steve Jobs's sleek integrated machinery.
Since then, Hodgman — a former New York Times Magazine humor editor — has been everywhere. He's been the "Resident Expert" on "The Daily Show with Jon Stewart," as well as playing the part of the "Deranged Millionaire" (later Billionaire). He's had numerous supporting roles in TV shows from "Bored to Death" to "Married," bit parts in "30 Rock" and "Parks and Recreation." And he's got a popular podcast series, "Judge John Hodgman," where, billed as a "Famous Minor Television Personality," he promises to solve regular folks' "pressing issues."
Hodgman, who was raised in Brookline and graduated from Yale, has spoken at two TED conferences and interviewed President Obama on his nerd cred at a Radio and Television Correspondents Dinner. Most notably, Hodgman has become a prominent fake expert on invented facts. He wrote a bestselling trilogy — "The Areas of My Expertise," "Complete World of Knowledge" and "That Is All." In the latter book, Hodgman, incorrectly it turns out, predicted a 2012 apocalypse. That end-of-the-world scenario was the focus of his stand-up routine in 2012, which debuted on Netflix the following year as a special called "Ragnarok." Hodgman begins a 13-city tour Saturday, Sept. 12 at the Wilbur Theatre, where he unveils "Vacationland."
We spoke with him over the phone from — well, let him tell you:
John Hodgman: I'm in Maine, which you may know is in the United States.
Jim Sullivan: I know it intimately, John. I grew up in Orono, home of University of Maine, the last outpost of civilization.
Yet, there's a lot of Maine left after that.
Maine could encompass the whole of the rest of New England. Lots of bears, woods, lakes and fish up there. Now, I know that you live primarily in Brooklyn, but read that you've been exiled to Maine.
I self-exiled. I am a creature of Massachusetts. My mom and dad, when my mom was alive, would go out to western Massachusetts to the Pioneer Valley for weekends. When my mom passed away, my wife and I took over the small house that they had there. And that became our house. For many years, because neither my wife nor I — nor our children — are properly employed, we would escape for much of the summer to western Massachusetts around the Northampton/Amherst area. It's an area I grew to love very much and considered to be my part-time other hometown. But then a couple of years ago, my wife, who grew up going to Maine as a child and loved Maine more than any other place or, frankly, human on earth, instructed me that we were going to buy a home in Maine and that was last year. And on a rather devastating financial impulse we did it. So she is as happy as she has ever been in her life and I am also very happy because I'm very lucky to be married to such a wonderful person and get to spend such a period of time in a state that only halfway wants to kill me with its painful beaches, cold waters and strange animals.
And there's the Maine black fly.
Yes, the unmentionable fly. All of the flora and fauna of Maine is prickly and hurtful. And that extends to the flies. It is a place full of, prickly plants, animals, beaches and people. The license plate motto of Maine is of course "Vacationland" and as I say in the show the motto of Maine really should be "Putting the Spite in Hospitality." The idea that this rugged and challenging and weird world that is northern New England is called "Vacationland" is a better joke than I could ever write in my life.
So, you self-exiled and …
For hilarity's sake we purchased a home in the smallest town of Brooklin, Maine — so I have gone from Brookline, Massachusetts, to Brooklyn, New York, to Brooklin, Maine. I still maintain my regular year-round grown-up person residence in Brooklyn, but Maine has been a place of profound transformation for me because it is the most rural place I have been a part of. And it is also a place that is not my own so I have had to learn to adapt.
The last time I saw you on TV was Jon Stewart's finale. Your thoughts on that show, what he and it did for you?
The show — and Jon specifically — profoundly changed my life in a way that was completely, not merely unpredictable, but frankly implausible. Bringing me on television, as a guest first of all and giving my first book ["The Areas of My Expertise"] of fake facts and invented history a vote of confidence was not only commercially transformative for that book, but personally very gratifying. That was the most unfiltered expression of my weird preoccupations — fake presidential history and weird state mottos and mole men and other secret histories that I've invented or discovered. Then, to continue on television was utterly implausible because even at that time — that was long before I had this hideous mustache — I was a weird 35-year-old man-baby with a wandering eye and chubby cheeks. There was no likelihood that anyone would put me on camera.
Telegenic would not be the word?
Yeah, that would not be the word. Telephobic? The cameras were afraid of me. And yet somehow it all worked out and put me on a path to take on bigger challenges as a performer, as an actor, as a comedian, as a writer, to collaborate with people that I'm so astonished to even have met.
Part of the genius with you and everyone else was the badinage. Was it all scripted?
It was scripted completely. The reason the show was as successful comedically and substantively was [because of] the care that was taken at every level to fine tune what was said. You could even entertain the illusion that Jon was making it up or it was all off the cuff. It's just testament to his talent as a performer and to some degree everybody's.
How does "scripted" factor into your new set?
Well, I have some things that I need to say and you guys are going to hear it whether you like it or not. But the truth is, when I started out performing, I was reading from my book. I would have my friend Jonathan Coulton dressed up as a feral mountain man playing guitar next to me, so there was a theatrical element to what I was doing. But it really wasn't until my final book tour in 2012 — when I predicted the world was going to end — that I was entirely off-book and changing what I was doing more or less at every stop.
You may have noticed the world didn't end in 2012. And once I was done with my third book ["That Is All"] I was more inclined to stop lying and start telling true stories as myself, as a regular human being named John Hodgman who has a wife and two human children. I was the world's most famous John Hodgman impersonator, mostly, that was my job. And I realized I wanted to continue to perform so I had to come up with new material and that's really when I first started to write for the stage as opposed to the page.
It's always evolving and changing and this is really the creative joy in my life — going into a space in a particular place in the world in front of an audience that has selected itself for whatever deranged reason and conjuring something up between all of us. There's jokes I need to tell, but a lot of it is just feeling the room and talking to people and being in that moment together.
There's always — in live theater of any kind, particularly stand-up — [a situation where] we might all go in a different direction at some point and discover something new together and that's a very exhilarating thing.
Tickets for the 75-minute show are $31 including the service charge. If I'm doing minute-per-laugh math, is it a good consumer value?
I actually take issue with the question. There are stand-up comedians who believe strongly that there should be a certain pace of laughter or else it's not comedy. And that is wrong. The comedians who are doing the best work of their lives and are most meaningful to my life as a lover of comedy are the comedians who are able to happily tolerate silence for long stretches of time and are not afraid of silence. Because that's part of the art form as well.
I think anyone who likes my work appreciates that even though this is the most traditional stand-up comedy I've ever done, I'm still not someone who goes out there and tells a lot of dating jokes, largely because I've never really dated. I've been married since I was born. I think people who know my work also trust that I might tell a story that doesn't initially seem funny but turns … I can only hope that you enjoy it, whether you express that enjoyment through laughter or through a wry chuckle or a sound sleep in the middle of the audience. Go for it. I will say for $31, including service charge, you're going to get a lot of content for that.
Finally, is the mustache still there?
Not only is the mustache there, it's gotten side mustaches all over my face. You can't call it a beard 'cause it's not one.
It does come and go, right?
It's been in place since 2011 with a brief disappearance thanks to marital discord in October of last year. And that was precisely the moment that I was tapped for a wonderful show for Amazon called "Mozart in the Jungle" to do a guest part as a con man. The director of that episode, Roman Coppola, came to see a live show I was doing and he came up to me said, "I'm really excited you're going to be in this show." And I caught him looking at me and I'm like, "You miss the mustache don't you?" and he said "Yeah." I said, "You were casting a mustache weren't you? Well, unfortunately you have me." Luckily, I was able to grow enough of a mustache, a pencil mustache, and they colored that in.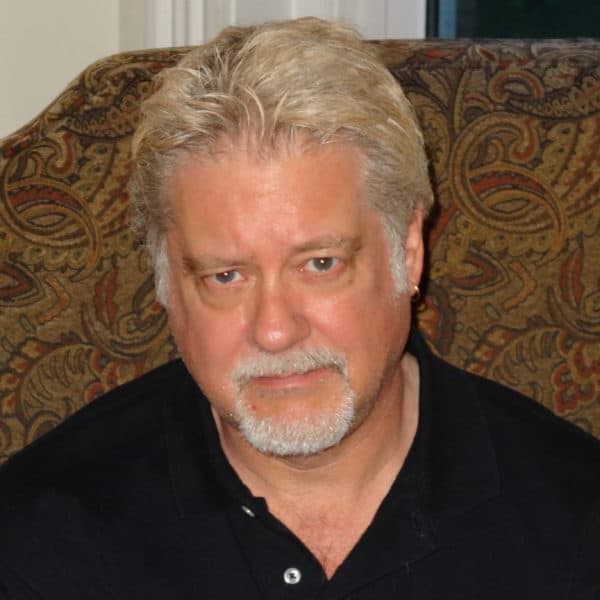 Jim Sullivan Music Writer
Jim Sullivan writes about rock 'n' roll and other music for The ARTery.