A Documentary Turned Ballet: Frederick Wiseman Transforms 'Titicut Follies'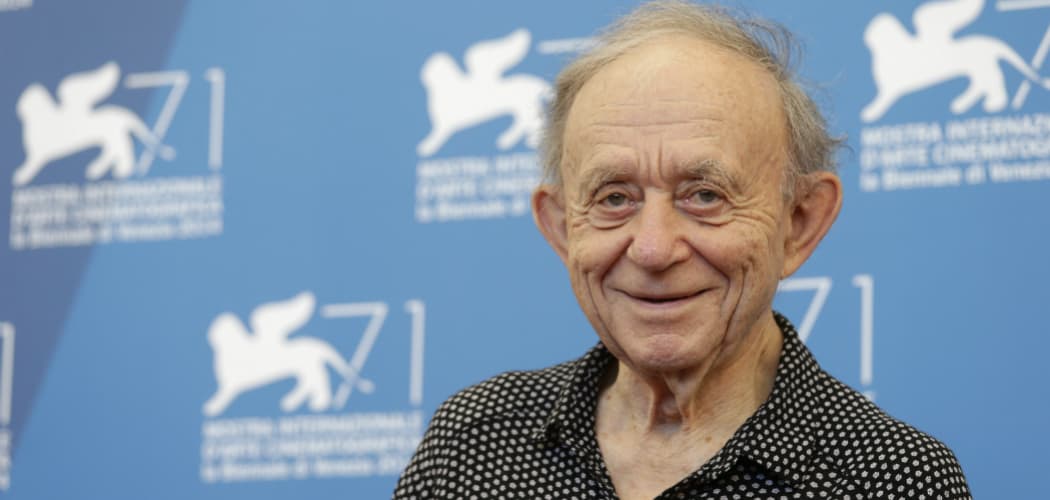 This article is more than 5 years old.
Toronto's Film Fest is always a festival of firsts — with more than half of its 248 features this year being world premieres — even for veterans like Frederick Wiseman.
Wiseman has been here six times since 2009 — last year with "National Gallery" and over the weekend with his North American premiere of "In Jackson Heights." That's standard doings for Cambridge's prolific one-film-a-year documentarian. But Saturday night he leaped forms as audiences got an exclusive preview of the ballet inspired by his first film, "Titicut Follies."
That's right, a ballet based on a once-banned documentary that takes place inside the Bridgewater State Prison for the Criminally Insane.
Rain forced a last-minute relocation from an outdoor stage to a makeshift space inside the Metro Hall rotunda. Moments before they were set to begin, the dancers stretched in sweats and tank tops as people filtered through the building.
In the introduction, Wiseman said that the inmates' movements made an impression while he filmed in 1966, but it took decades to yield a ballet — a form he's studied in several other films. As a fellow at New York University's Center for Ballet and the Arts, he watched work by contemporary ballet choreographers and contacted one, James Sewell with the idea of adapting "Follies." Sewell's Minneapolis-based company, along with musician/composer Lenny Pickett, have been working on it ever since.
Saturday night's preview included five sequences that ran about 20 total minutes. The finished ballet will run an estimated 80 to 90 minutes and is slated to debut in October 2016 at the Skirball Center at NYU.
"I had absolutely no idea how to do this. I was terrified," said Sewell, standing alongside Wiseman before the show. He said that's exactly why he had to say yes. "We were not trying to recreate scenes from the film, we were inspired by their energy."
The opening sequence introduced the troupe as characters, disturbed by a range of individual ticks and maladies, who falter when trying to coordinate their steps. Their "leader" (it was impossible not to think of him as the film's talent show emcee) had a solo number of extremes. He lured the audience with gyrations, made gestures to call him (with his thumb and pinky as a phone), then retreated in anger or rushed center stage, all smiles.
Pickett's music pulsed with a dark mix of horns and voices reminiscent of the film's more vocal inmates, some of whom are articulate and others who loop gibberish. Between performances (the troupe cycled through the sequences twice) he talked about how he "stripped the sound from the film and listened to it separately and built the soundtrack on that."
In one sequence four female guards, on pointe and wearing male masks, unrolled an inmate from a straight-jacket (or possibly funereal shroud) then taunted and smacked him for fun. At one point they piled on top of him and posed, much like the haunting photos of American guards at Guantanamo Bay. In the film, inmates are routinely and nonsensically made to strip, and in the ballet, the male dancer's flesh-colored costume had sewn on genitalia.
The dance itself was technical, made more difficult by the masks and socks over the pointe shoes as well as a rhythm of "falling apart that wants to be on track," said Deanna Gooding, a member of the company who grew up in Londonderry, New Hampshire. Performing the cruelty in that sequence was like "going back to grade school bullying," she said.
The restored 35mm print of the film, which screened publicly for the first time earlier Saturday, remains indelible with its scenes of inmate humiliation and mistreatment. That's why, Wiseman explained, "the same politicians who gave me permission to film it" took "Titicut Follies" out of public circulation for 23 years. (The final title card is a disclaimer from the Massachusetts Department of Corrections assuring that the situation at Bridgewater has since improved.)
Sewell, who has choreographed pieces on torture and other demanding subjects, said that the audience should want to turn away from parts of the ballet, as they turn away from the inmate's force-feeding scene in the film, for example. He described his approach to choreography as literal compared to Wiseman, whose openness has pushed him to leave traditional ballet vocabulary "in the dust."
All three creators said they saw the preview as a chance to see what works and what needs more fine-tuning over the next year.
---
Erin Trahan writes regularly about movies for The ARTery and is the editor of The Independent.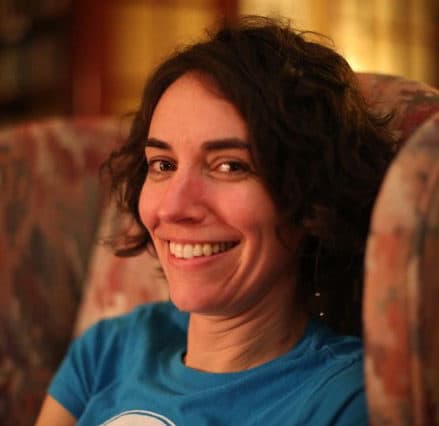 Erin Trahan Film Writer
Erin Trahan writes about film for The ARTery.