GlobeDocs Film Fest Kicks Off, Shining A Light On The Documentary Form
This article is more than 3 years old.
Boston has been an incubator of the documentary form and home to its influencers since film's early days. And yet as a region, "we don't really tell this story," says Linda Pizzuti Henry, The Boston Globe's managing director.
That's what GlobeDocs, the Globe's multi-platform documentary initiative, is aiming to change. This week it debuts the first GlobeDocs Film Festival, running Oct. 7 - 11 at venues throughout the city as part of HUBweek.
With a dozen feature-length titles and one shorts program, the GlobeDocs Film Festival is the culmination of an effort unique among daily news outlets. Last year GlobeDocs launched a (continuing) monthly film series, significantly increased its documentary print coverage and, in May 2015, added short documentaries to the Globe's opinion pages.
When asked why focus the Globe's resources in this way, Pizzuti Henry (married to Globe and Red Sox owner John Henry) says that when she began her position, one mission was to determine how the Globe could serve "as catalytic convener for the region." She says that meant asking, "What are we known for?"
Pizutti Henry points to MIT's OpenDocLab, local filmmakers like Ken Burns and Errol Morris, WGBH's abundant public television production and the area's "smart and engaged population," among other evidence that Boston's a hotspot for documentary. "It's all here… [with GlobeDocs] we wanted to connect the dots and really promote it," she continues.
One priority of the monthly series is to pair visiting filmmakers with, for the most part, Globe journalists for post-film conversations. The festival adopted the same format and has amped up its roster with national experts.
The opening night film on Wednesday, Oct. 7, "Most Likely to Succeed," makes the case that the framework for American education is antiquated and suggests that high school should function more like it does at High Tech High, where teachers develop their own curriculum and students engage directly with the adult workplace. Laurene Powell Jobs, founder and director of Emerson Collective, and James Peyser, Massachusetts Secretary of Education, will be present for a panel discussion after the film screens at the Coolidge Corner Theatre at 7 p.m.
Lisa Viola, head of programming for the festival, says that she wanted films that represent the region as well as ones in the national spotlight (eight have screened at Sundance or Tribeca film festivals, for example; one will air on HBO, a festival sponsor). "Programming for me is all about diversity," says Viola who lives in Brookline and is also a programmer for Sundance and the Provincetown International Film Festival. "If you had the luxury of seeing all 12 films you'd walk away with an expanded view of the world," she says.
Films such as "Containment" directed by Harvard's Peter Galison and Robb Moss and "Circus Without Borders" directed by Northern Lights' Susan Gray and produced by the Globe's Linda Matchan are made by locals but span continents both in subject matter as well as where they've screened.
"Requiem for the American Dream" about Noam Chomsky, "Drunk Stoned Brilliant Dead" about the founding of National Lampoon and "The State of Marriage," which takes place in Vermont, have regional ties to their stories. The short "Silenced in Southie," has the story of Whitey Bulger, as told by one of his victims, Stephen Rakes, who was murdered during Bulger's trial.
One highlight of the festival, "The Armor of Light," is the directorial debut of Abigail Disney, who has distinguished herself as a documentary producer ("Pray the Devil Back to Hell"). It's one of few recent films that tackles gun control in the United States and does so, in part, from the point of view of a reverend weighing what it means to be pro-life. Disney will attend the screening on Friday, Oct. 9 at 8 p.m. at the Bright Family Screening Room.
Closing night for both the festival and HUBweek will take place on Saturday, Oct. 10 at 7 p.m. at Fenway Park with "Fastball," an investigation into the science behind baseball. The film travels back to a time when pitting a fastball against a motorcycle, to measure the ball's speed, was a plausible idea.
The festival's mix of local and national feels about right to Pizzuti Henry, who did not participate in the film selection. However she did consult with an array of people when considering GlobeDocs at large, including Louis Black, one of the founders of SXSW (and incidentally, one of the founders of Austin's alt-weekly The Austin Chronicle). She laughs when asked if SXSW is a benchmark and calls it more of "an inspiration."
"You can't just do something for one week and say that's who you are," she says. She admires that SXSW has become "a true convening. The number of independent filmmakers that go there is incredible, it's shaped the narrative of who they are."
To that end, the Globe established The Boston Globe Filmmakers Fund Award, an annual grant that will be announced at some point during the festival. The recipient or recipients were chosen "by a committee at The Boston Globe" according to Viola, and is funded by individual donations collected at GlobeDoc events throughout the year.
The addition of "short documentaries with a point of view" to the Globe's opinion section is similar to The New York Times' Op-Docs, though Op-Docs commissions films while the Globe's Opinion Reel does not. According to its website, "a rotating panel of opinion journalists, film experts and filmmakers," accepts films generally under seven minutes made by New England residents.
For Ben Fowlie, founder of the all-documentary Camden International Film Festival (CIFF), the Globe's increased documentary coverage is key. He's seen his festival get a boost in frequency and depth of coverage in the Sunday arts section — even though his festival takes place in Camden, Maine. This matters, says Fowlie, because he says "the problem in Boston is that there's not a good outlet for getting the word out." He has also advised GlobeDocs on attracting industry to their events.
CIFF is among a handful of area festivals and series (including The DocYard, the UMass Boston Film Series, Salem Film Fest and Newburyport Documentary Film Festival) that exclusively screen documentaries and were founded in the last 10 years. Many of the region's dozens of other festivals, such as IFFBoston or the Boston Jewish Film Festival, include documentaries among their fiction films.
Peter Keough, who served as a critic and film editor at the Boston Phoenix for 24 years has taken on much of the Globe's documentary coverage. (His name more than any other came up while gathering input about GlobeDocs from members of the local film community.) Though he says he used to hold the familiar prejudice against documentary as "boring attempts at reporting on reality" he now believes it's a boom time for the form.
"People see in documentaries more freedom and more potential than other genres," he says. "It's wide open territory… you want to make a movie that perceives the truth, or what truth means, and you use whatever subject matter. Nobody is setting any rules."
As for the boom, he says, "who knows how long that'll last."
---
Erin Trahan edits The Independent and is a regular contributor to the ARTery.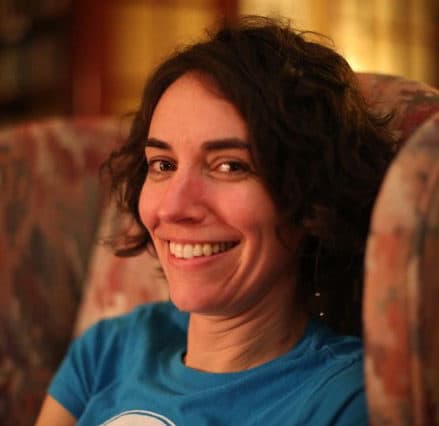 Erin Trahan Film Writer
Erin Trahan writes about film for The ARTery.