Photos: The 10th Annual Honk Brass Band Fest In Somerville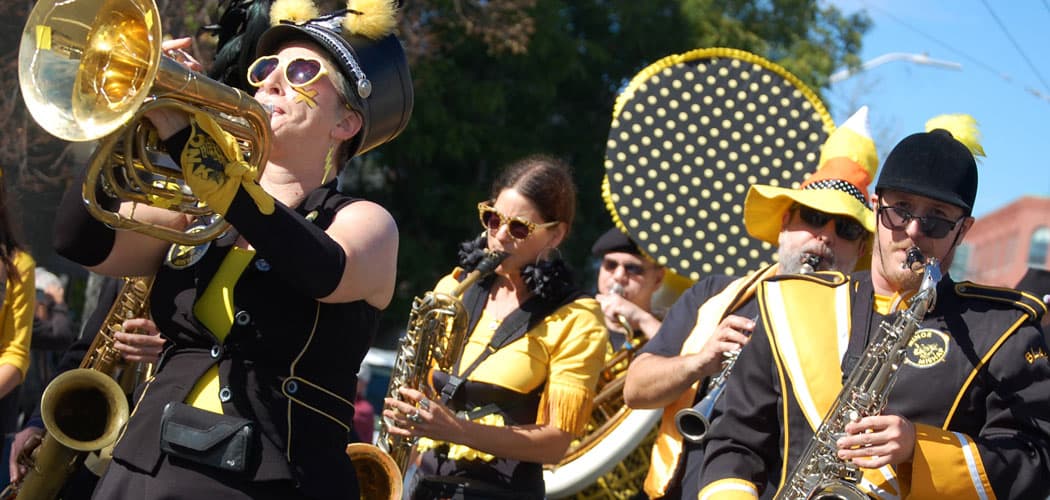 This article is more than 4 years old.
Thousands packed Somerville's Davis Square on Saturday, Oct. 10, for the 10th annual Honk! Festival of Activist Street Bands. Twenty-nine bands from as far away as Seattle, New Orleans and Paris, France, performed. The free festival continued with a parade from Davis Square to Cambridge's Harvard Square on Sunday, Oct. 11, followed by performances until 6 p.m. in Harvard Square.
---
Related:
• "An Oral History: How The Honk Music Fest Began Here And Spread Around The World"
• "Honk Music Fest Turns 10: 'Marching Band Culture, But It's Kind Of Twisted'"
• "As Honk! Turns 10 Years Old, We Ask 10 Bands To Share Memories Of The Music Fest"
• "Photos: 2014 Honk Music Festival Parade From Somerville To Cambridge"
---
Greg Cook is co-founder of WBUR's ARTery. Follow him on Twitter @AestheticResear or on the Facebook.