Another Chance For State House To Take 'Roadrunner' For A Spin
This article is more than 3 years old.
"Roadrunner" rides again.
The bid to make the Modern Lovers' "Roadrunner" the official rock song of the Commonwealth of Massachusetts died in the State House during its last session, without ever coming to a vote. But "Roadrunner" is getting a second chance.
The bill was officially refiled in January by State Sen. Robert Hedlund and State Rep. David Linsky. On Tuesday, it'll get a public hearing.
Joyce Linehan, now Boston Mayor Martin Walsh's chief of policy, was a prime mover behind the original bill in 2013. She's a longtime fixture on the Boston music scene, having run her own label and even managing The Lemonheads for a spell.
"It's a valentine to the state of Massachusetts," Linehan says of the song, written by Jonathan Richman, the Modern Lovers' frontman and sole constant presence. (The band's classic, original lineup stayed intact for just one album.) "Not to sound corny, but it's life-affirming, about being young, about taking it all in. Nothing else approaches that kind of spirit. It's such a song about place and it happens to be the Commonwealth of Massachusetts."
The last time around, there was a rival bill touting Aerosmith's "Dream On." But that has not been put back on the table.
"Some of my colleagues were under the mistaken belief that an Aerosmith song would be more appropriate even though the lyrics of that song had nothing to do with Massachusetts," Linsky says.
I've seen Richman play quite a bit and never heard him play "Roadrunner." When I interviewed him in 1997, Richman, who'd moved to the West Coast, said he couldn't wait to get back to his native land for two gigs.
Richman used to drop numerous Boston locales in his songs, references to Boston University, Government Center and the Fenway, among them. I asked if he was ready for the audience to shout requests for those songs, but especially "Roadrunner."
"People yell out for everything," he said. "Doesn't mean I'm going to do it."
"Roadrunner" is a droning, organ-centered, two-chord rocker. Like much of the Modern Lovers' debut album — which was recorded as a demo in 1972 and not released for another four years — it is now considered a forerunner of punk rock. But it has not been a Richman favorite for many years.
During a 1981 Boston concert at the Bradford Ballroom (now the site of Royale), he quelled cries for "Roadrunner" by saying: "I respect that song and I don't want to do it halfhearted. If I did it now it wouldn't have the feeling."
Later, backstage he added, "It's a lonely, hypnotizing song."
Of course, that's why many people love it — along with its simple story. Richman's protagonist is driving on Route 128, from the North Shore to the South Shore. He spies Route 3, the once-ubiquitous Howard Johnson's, driving past a Stop & Shop late at night — noting in some versions, "I like that much better than walking by the Stop & Shop" — with the "radio on." The AM radio. The song is about Massachusetts, yes, but its universality has to do with how it captured the pure pop joy that AM radio once provided drivers.
Linehan has high hopes for the measure passing this time. "I think the reason it didn't go last time wasn't because of lack of support," she says. "I think it was timing and the mayor and myself taking our eye off the ball. It kind of languished near the end of the session, when it was difficult to move something that might have thought of as frivolous."
Linsky grew up in Natick and represents it in the Legislature. "He's a couple of years older than me," Linsky says of Richman, "but he grew up with my brothers. I had the distinct privilege of growing up a few hundred yards from Jonathan in Natick. 'Roadrunner' captures a time period in Massachusetts of which we are all familiar. 'Roadrunner' embodies us growing up in Massachusetts."
Linehan thinks the movement around the song has added value. "I feel it serves the purpose of acquainting people of how bills are formulated and passed," she says. "It's a teaching tool. A lot of my friends didn't know how legislation was done and there was a campaign around this issue. Any time you can organize people for a cause, it's a good thing. The larger issue is celebrating arts and culture in Massachusetts and the conversation that ensued."
And what about Richman's skepticism about the state song business? He told The Boston Globe in 2013 the song wasn't "good enough to be a Massachusetts song of any kind."
"That only adds to the legend," Linehan says with a laugh.
The "Roadrunner" hearing, at a meeting of the Joint Committee on State Administration and Regulatory Oversight, is at the State House on Tuesday at 1 p.m. in room 222. The public is invited to attend.
---
Jim Sullivan is a former Boston Globe arts and music staff writer who pens the arts-events website jimsullivanink.com and contributes to various publications, TV and radio outlets. He hosts the monthly music/interview show "Boston Rock/Talk" on Xfinity On Demand.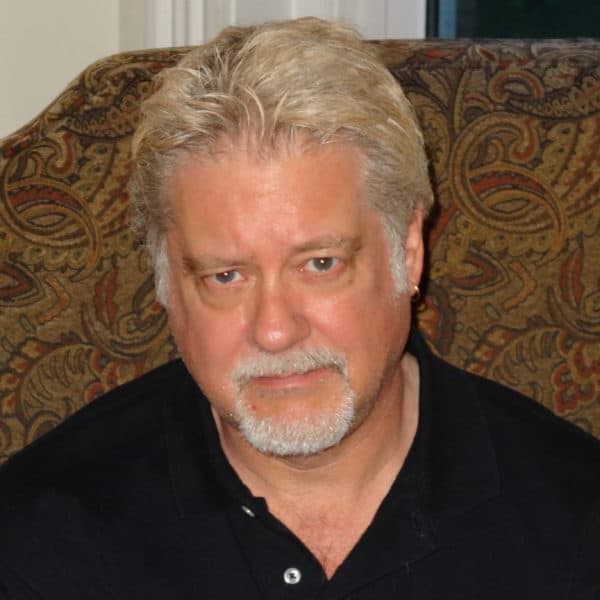 Jim Sullivan Music Writer
Jim Sullivan writes about rock 'n' roll and other music for The ARTery.