Jimmy Fallon Crowned 'Emperor Of Comedy' By Harvard Lampoon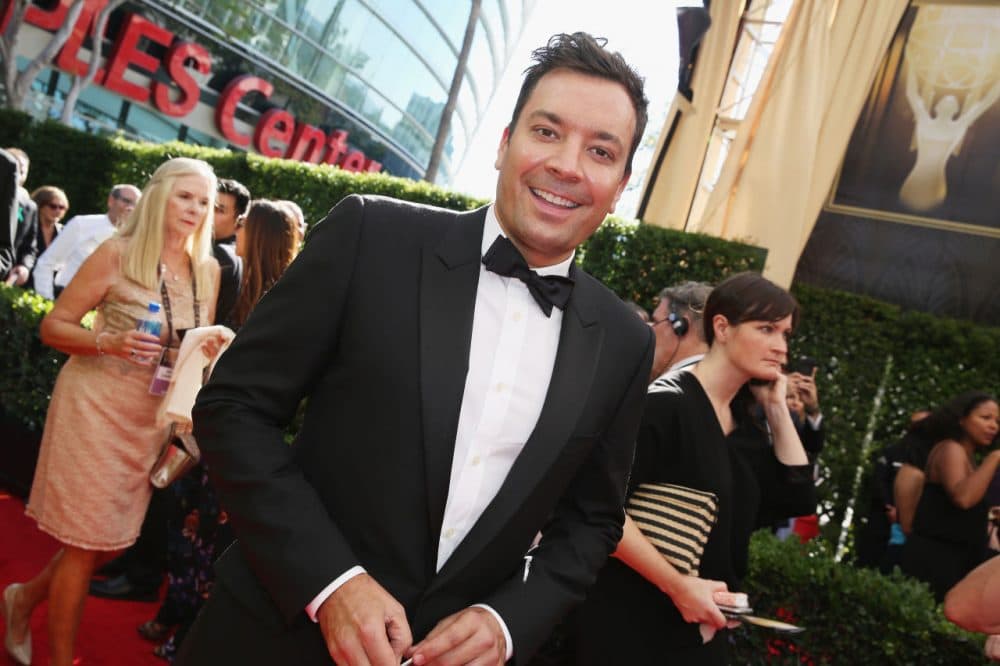 This article is more than 3 years old.
Jimmy Fallon got the royal treatment at Harvard.
The "Tonight Show" host and "Saturday Night Live" alum was honored Saturday by the Harvard Lampoon, the country's oldest continuously published humor magazine.
The magazine awarded Fallon its Elmer Award for Excellence in Humor.
Thank you, @harvardlampoon. https://t.co/e5I7ef9iDd— jimmy fallon (@jimmyfallon) October 25, 2015

It's just the seventh time the undergraduate organization says it has bestowed the honor. Previous recipients include Jay Leno, John Cleese and Robin Williams.

The 41-year-old Fallon took over "The Tonight Show" from Leno last year.