Meet The Boston Music Awards Nominees For New Artist Of The Year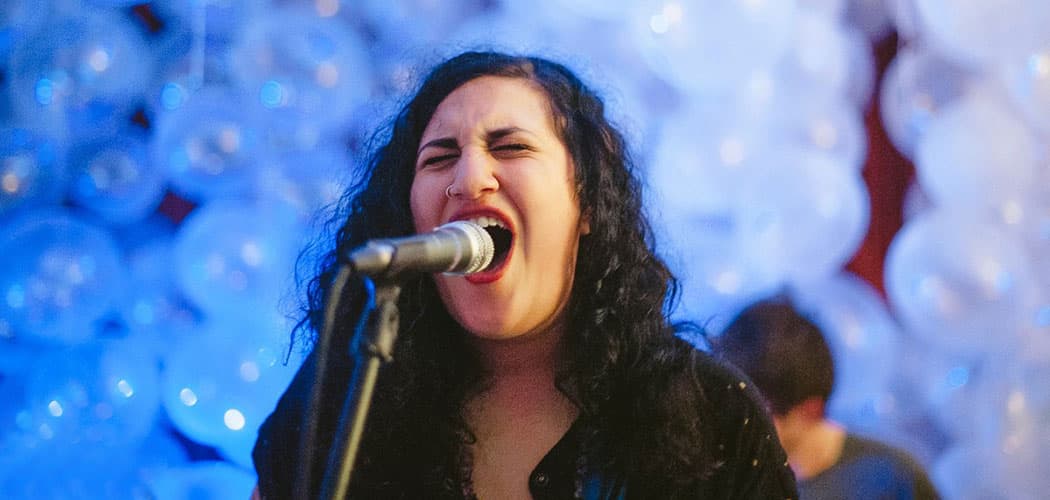 This article is more than 4 years old.
Since 1987, the Boston Music Awards have offered a chance to champion the biggest stars of the Boston music scene as well as its unsung heroes. The New Artist of the Year category is in some ways the contest's most exciting—today's hometown favorites could be tomorrow's icons.
Below, you can read about this year's nominees for New Artist of the Year, then see all (well, except for Palehound) play live at The Sinclair in Cambridge on Dec. 9 for the first day of the Boston Music Awards.
Oh Malô
Oh Malô is named after Saint-Malo, the picturesque port city in France where Brandon Hafetz wrote Oh Malô's first song. He was just coming off a breakup, and the music he penned that day was at odds with his idyllic surroundings—angry, anguished, heartbroken.
Over the past year, Hafetz has channeled his journey of emotional recovery into Oh Malô's ambient, intricate rock. The band, made up of current and former Berklee College of Music students, has released a series of three EPs since playing their first gig at the Fenway bar Copperfield's last year.
"The last two songs we put out are kind of reflective and melancholy. It was kind of like the calm after the storm," says Hafetz. "The beginning [of the series] is very angry and the end is very somber."
---
Palehound
It has only been a couple years since Palehound's first ever gig, at a Brooklyn bar called Muchmore's. "It was totally terrifying" says frontwoman Ellen Kempner.
With Palehound, Kempner explores themes of coming-of-age and coming out through fuzzy indie rock riffs and hefty bass lines. The songs are built around Kempner's spry, lyrical guitar work and deadpan delivery.
Of all the bands nominated in the Best New Artist category, Palehound has had the most exposure, thanks in part to a glowing Pitchfork review for their debut album "Dry Food." Nevertheless, "It's totally an honor," says Kempner, who started Palehound as a solo project and now tours with a full band. "I just moved here about a year ago, or so. And I love Boston so far. So it's really cool that it has opened its arms to me."
Palehound is also nominated for Rock/Indie Artist of the Year, and Kempner for Female Vocalist of the Year.
---
Party Bois
The members of Party Bois are Boston music scene veterans. Fans might recognize singer Keith Pierce from his old band Mellow Bravo, and his co-frontman Johnny Northrup from the now-defunct prog-metal outfit Clouds. Party Bois are something else entirely: '80s synth-pop played on '80s synth-pop equipment. As Pierce puts it, "If it sounds like a Prince beat," that's because it quite literally is.
Party Bois is a departure for its members, whose roots are in rock 'n' roll. The band only started playing out a year ago, and Pierce says they were a bit apprehensive at first. "No one's making stuff like this anymore, the way we do it," he says. "I didn't know how people were really going to take it. And especially coming from rock—people wanted to hear me and the rest of these guys play rock 'n' roll."
But Boston crowds were evidently hungry for something different. "Normally we were playing for predominantly male crowds, now it's predominantly female crowds," says Pierce. "And everybody's dancing. It's been really, really fun, and totally out of the ordinary for us."
Party Bois are also nominated for Live Artist of the Year.
---
Vundabar
The boys of Vundabar began their career as rock 'n' roll-obsessed teenagers from Scituate, eager to escape the doldrums of suburban life.
"In middle school, I got obsessed with Modest Mouse and Nirvana. Which is, you know, typical," says frontman Brandon Hagen. But as a trio, Vudabar embraces a bare-bones approach. "If we were a five-piece, there could be more interplay between the band," says Hagen. "But as a three-piece you have to focus on dynamics and things to fill it out, because it's limited."
Vundabar is a study in the art of writing hooks. One of the band's favorite tricks is to punctuate its jangly riffs with brief beats of silence: a moment of suspense followed by a gush of euphoria. There is a lot of playfulness in all that distortion.
---
Worshipper
Guitarist Alejandro Necochea has, in his own words, "been around the block a few times," most notably with the sprawling Boston hard rock outfit Bang Camaro. But he says Worshipper's first gig, last January, was nerve-wracking. "The whole idea was to go big," with Worshipper, says Necochea. And go big they did, with a debut at the Sinclair and two Boston Music Award nominations less than a year out of the gate.
The heavy metal quartet harkens back to the music of its members' youths. "[Vocalist] John [Brookhouse] and I wanted to create a band that would focus on loud, heavy music, much in the style of '70s-era bands like Judas Priest and Rainbow, and other European bands that, back in the day, got folded into this movement called the New Wave of British Heavy Metal," says Necochea. "In essence we were just trying to recall our classic influences that we loved as kids."
You don't need to be a metal fan to understand the appeal of Worshipper's anthemic, riff-driven music. "Whatever [your] sense of artistry is, I think you really do need to go back to those instincts you honed as a kid," says Necochea. "And as a kid, I listened to heavy metal because it's loud, it's aggressive. It's something that lets you feel, lets you exorcise your personal demons."
Worshipper is also nominated for Metal Artist of the Year.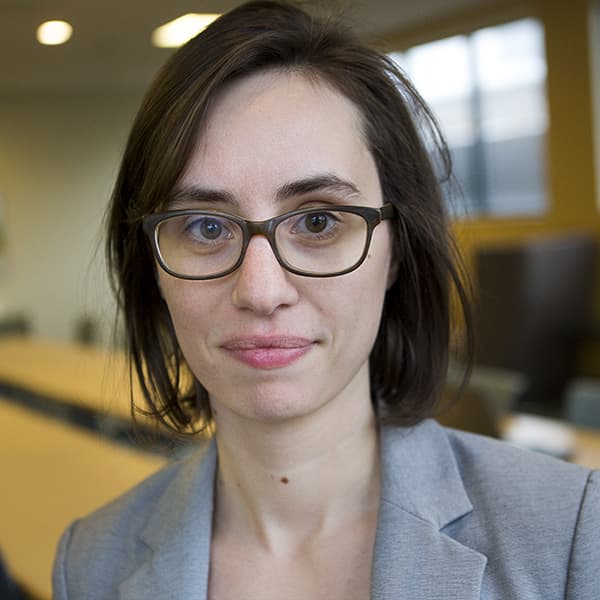 Amelia Mason Arts And Culture Reporter
Amelia Mason is an arts and culture reporter and critic for The ARTery, WBUR's arts and culture team. She covers everything from fine art to television to the inner workings of the Boston music scene.