Boston Music Awards Doubles Size Of Nominating Committee — Will It Make Contest Better?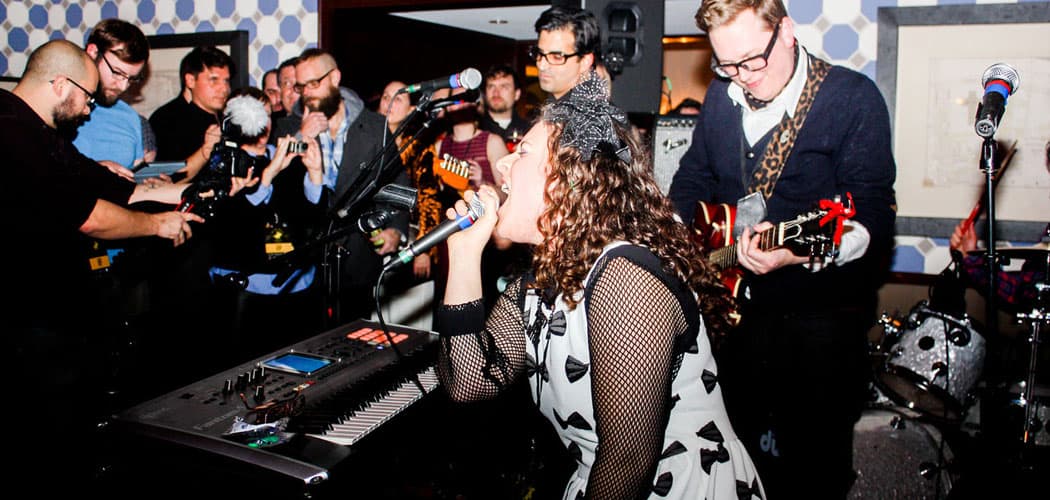 This article is more than 4 years old.
The Boston Music Awards have been around since 1987, but 2015 is nevertheless a year of firsts. It marks a change of hands from previous owner Chip Rives to Paul Armstrong, a CEO and founder of media company Redefined and music blog Vanyaland, and former BMAs producer Jake Brennan. On Dec. 9 and 10, the BMAs will debut a new two-night format at — also for the first time — the Sinclair in Cambridge, a considerably smaller venue than last year's Revere Hotel. Three new categories have been announced, along with two yet-to-be-revealed "secret" awards. And perhaps most notably, the Awards expanded their nominating committee to nearly 400 members, effectively doubling it.
Of all the recent changes, the expansion of the nominating committee has the greatest potential impact. Local music industry members ("musicians, DJs, talent buyers, managers, journalists, radio personalities, and others across the industry," according to a press release) were able to sign up to join the committee at Vanyaland's Sound of Our Town festival on Sept. 24 as well as online in the weeks following the event.
Like all awards shows in the history of Earth, the Boston Music Awards have been the target of plenty of criticism: that they too often overlook local talent in favor of Boston's most famous alumni, like Aerosmith and the Dropkick Murphys; that artists are frequently nominated in the wrong categories; that the anonymous members of the nominating committee are out of touch with the city's cultural zeitgeist.
A larger nominating committee would ideally introduce a greater range of voices with a greater range of local music knowledge to the nominating process. Then again, the voices of "in the know" voters may simply be diluted by the throng.
Boston Music Awards co-owner Paul Armstrong says that the expanded nominating committee is not a response to past criticisms of the Awards. "I'd be lying if I said I didn't see the complaints online (who didn't!?) but it was not the reason for the changes," Armstrong wrote in an email. "We wanted to ensure we always have our finger on the pulse, and to do that, you need to listen to new voices/blood. From my point of view, it was actually a very logical and simple decision."
The newly expanded nominating committee has managed to placate some critics. Bill Copeland, a Boston-based music blogger and the author of some of the most vociferous and thorough critiques of the BMAs, applauds the change. "Of course it's a good thing," he says. "Every year you see a lot of the same people being nominated, year after year. That was the result of the nominating committee maybe being a little too centralized or not wide enough."
Last year, Copeland published a series of blog posts on his website, Bill Copeland Music News, levying a number of charges against the Boston Music Awards. "This year's list of nominees in the blues categories is a total farce," he wrote on Oct. 6, 2014. "This year's recently named nominees, except for one youthful newcomer, have already been nominated in the blues category in the last two years. ... That creates an appearance that the people nominating these same old blues acts each year either have an agenda or they just don't go out enough to see blues artists."
Copeland has since joined the nominating committee and expresses a far more optimistic view of the Boston Music Awards. He says he is pleased with the contenders for Blues Artist of the Year, pointing to the nominations of Toni Lynn Washington and Willie J. Laws Band as examples of previously overlooked artists finally getting their due.
But some of the categories don't seem to reflect much change. For example, the contenders for Jazz Artist of the Year include three repeat nominees, three artists who are not based in Boston, and Lake Street Dive, a pop band partially based in Brooklyn that happens to include a trumpet, but which even a casual listener would be unlikely to describe as "jazz."
Emmett Price, the CEO of JazzBoston, says he has noticed a push by the BMAs in recent years to broaden the range of categories and nominees. "There is, however, still much room to grow," he wrote in an email. "For instance, Laszlo Gardony had one of his best years ever touring his new CD, 'Life in Real Time' (Sunnyside, 2015), featuring Bill Pierce, Don Braden, Stan Strickland, Yoron Israel and John Lockwood, an all-star mega-group of Boston-based [jazz] talent. I would have hoped to have seen Laszlo mentioned as a nominee. Similarly, Boston-based Yoko Miwa ... has emerged as a Boston favorite and one worthy of recognition as a nominee within the Boston Music Awards. Boston is also home to two of the most impressive, creative and innovative big bands of this generation — Aardvark, under the direction of composer/ trumpeter Mark Harvey, and the Jazz Composers Alliance Orchestra." Neither were nominated this year.
Since the Boston Music Awards nominating committee operates anonymously, it can be difficult to tease out precisely what is causing such perceived oversights. Copeland had previously gone so far as to accuse the committee of corruption. "Strangely enough, the hugely popular Adam Ezra Group has not been nominated for a Boston Music Award in the last six years. The explanation for this is obvious," he wrote last year. "Back in 2010, Adam Ezra Group was signed to Lone Wolf Management. The owner of that talent company, Ralph Jaccodine, is a point man for the Boston Music Awards, and since the band and management parted company, the band has not been nominated for a BMA."
Now Copeland takes a softer tone. The BMAs "definitely have to have behind-the-scenes people, like venue owners, booking agents, promoters, publicists," on the nominating committee, he says. "[In the past] there were too many self-serving nominators. ... So the people who were going to vote for their own artists, who were contracted with them, weren't balanced out by more objective nominators."
The nominations process itself may illuminate many of the most common complaints. Unlike the Grammy Awards, which employ special subcommittees to make the initial nominations for each genre, the Boston Music Awards allow all of their committee members to make nominations in all of the categories, regardless of individual members' expertise in a given area.
Though Copeland argues that this tactic makes sense — "If people who don't follow the blues have heard of Willie J. Laws, then Willie J. Laws must be doing something to make his name known" — he also identifies an example of its shortcomings. "Instrumental artists get dumped in the jazz category. Maybe some prog rock bands get in there. [People] don't know how to categorize them, so they put them in jazz."
Now that the Boston Music Awards have swapped hands yet again, there are likely more changes coming down the pike. Armstrong is, naturally, a bit coy about the specifics. "We will be announcing full details Feb[ruary] 2016," he writes.
The task laid out for Armstrong and Brennan may be a matter of survival. Ernie Boch Jr., the president and CEO of Subaru of New England and for the past nine years the BMAs' primary sponsor, says that during his tenure, the Awards either operated at a loss or barely broke even. (On the rare occasion that the BMAs did make a profit, the proceeds were donated to Boch's charity Music Drives Us.) Though Boch's involvement ended this year, he sounds hopeful about the new ownership. The Boston Music Awards, he says, "needed focus, it needed to get back to its roots."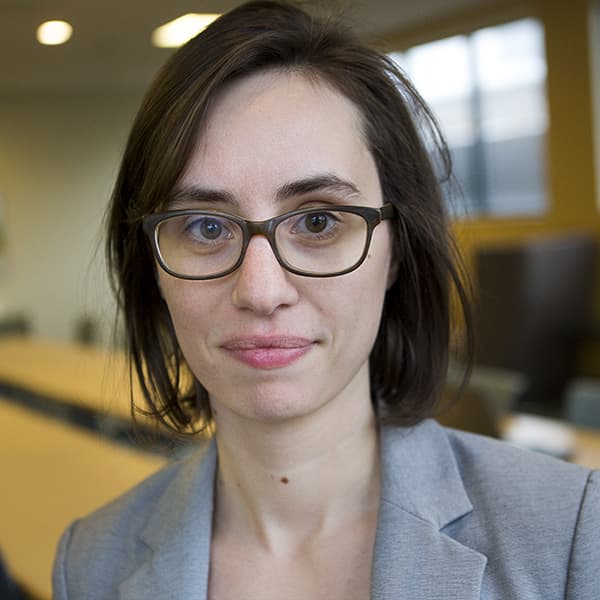 Amelia Mason Arts And Culture Reporter
Amelia Mason is an arts and culture reporter and critic for The ARTery, WBUR's arts and culture team. She covers everything from fine art to television to the inner workings of the Boston music scene.