This Is What Boston Landmarks Would Look Like If They Were Gingerbread Houses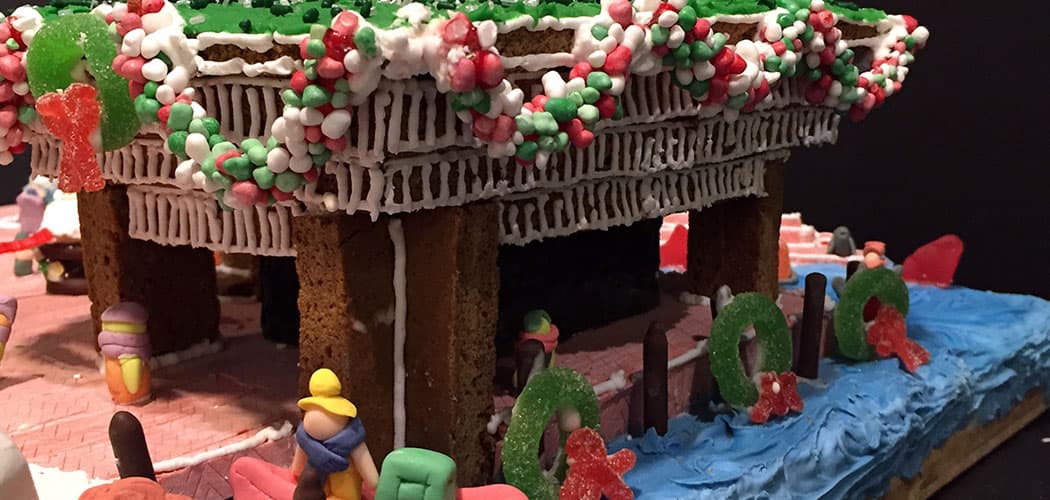 This article is more than 4 years old.
In answer to the age-old question "What would Boston landmarks look like if they were gingerbread houses," 15 local architecture firms have created cookie versions of Boston City Hall, Trinity Church, the Prudential Tower and other iconic Boston buildings.
See them yourself at the fourth annual exhibit of gingerbread houses at the Boston Society of Architects' gallery, BSA Space in Boston, through Jan. 3. The show is open to the public and free.
The sweet structures are up for online auction through Dec. 21 to raise money for Community Design Resource Center of Boston, which provides "pro bono technical assistance to community groups, nonprofits, and municipalities in projects that involve and benefit underserved communities throughout metropolitan Boston," the nonprofit says.
---
Follow Greg Cook, ARTery's gingerbread house reporter, on Twitter @AestheticResear or on the Facebook.