Ratatat Returns With A New Album Of Its Signature Instrumental Rock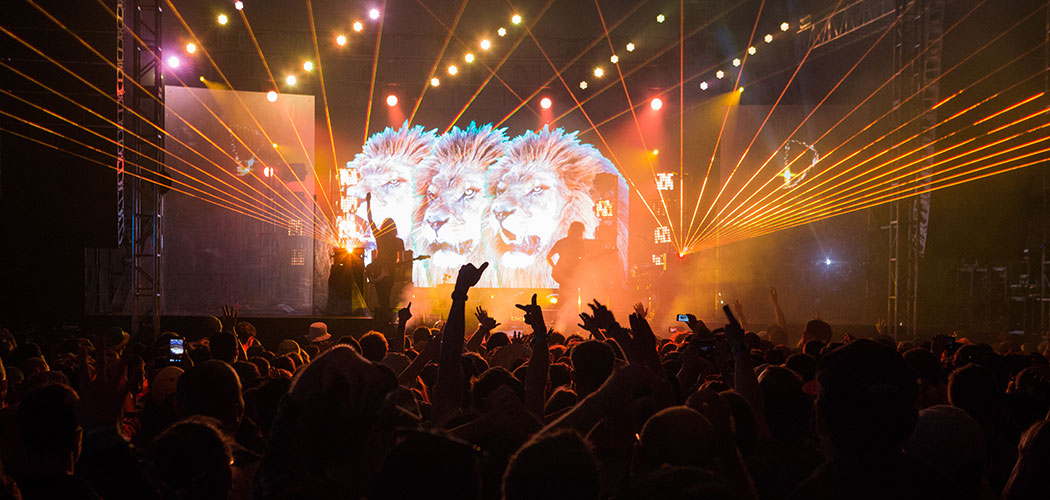 This article is more than 5 years old.
When I walked into my first Ratatat concert in 2010 at Boston's House of Blues, I knew the duo only from their recordings. So, I went in with the expectation of an entrancing, but quasi-ambient, quietly mind-expanding jams, somewhere along the lines of Orbital or Aphex Twin.
It was not that.
Guitarist Mike Stroud at times played shredding guitar licks and Evan Mast contributed pounding bass and buzzing synthesizer lines. We're talking maximum volume and sensory overload. A shower of sparks greeted the opening song "Bob Gandhi." On another song, a video showed a man on fire crash through a car window, twice. During a third, Stroud and Mast appeared as otherworldly, white-clad holograms playing violin and cello, "accompanying" themselves on two screens. Rotating busts of Beethoven popped up several times. A parakeet named Fellini was the screen star during "Grape Juice City." It was an explosion of musical and visual psychedelia. Flashing lights, pulsing music, madness on the dance floor.
"That's funny," says Stroud, on the phone from his upstate New York home when I mention how my preconceptions were knocked over. "We used to play more of the mellow stuff, but it felt kind of boring from our standpoint. We try to make it more like a rock show.
"We've been gradually building it over the years. Our first tours, it was just us on stage with guitars, bass and a keyboard. I felt very much that it was lacking something. There was no focal point, there was no lead singer; there were no lyrics for people to sing along to so we just felt like we needed to give the show more of a narrative. I just think it makes the show much more fun. I wouldn't really want to watch the show if it was just two guys playing their instruments."
Ratatat brings this year's multimedia tour back to Boston's House of Blues on Wednesday, Jan. 13, touring behind last year's terrific album, "Magnifique."
Ratatat -- like all-instrumental bands before them from The Raybeats to Tangerine Dream to Explosions in the Sky -- lays waste to a central rock idea that Songs Must Mean Something.
"That's the thing I like about our music," says Stroud. "I don't want to tell anyone what it means because it can mean anything to anyone. There's no story to follow; I think it's better that way."
Sometimes, song titles make some sense. On "Magnifique," there's a lovely song called "Drift" that has a Hawaiian motif and another called "Abrasive" that has elements of abrasion.
"When the artwork is almost done, it's like, 'OK, we gotta name these songs now,' " says Stroud. "And it's sort of like a painful process, making a long list of names and trying to match them up the best we can. I don't think we're particularly good at it.
"They're rarely even related to anything. Lots of them are just inside jokes, things we'll say to each other while we're recording. Things we laugh about. There's not too much deep meaning."
Another thing Stroud claims no talent for is naming albums. The duo -- who met at Skidmore College and began playing together around 2001 in Brooklyn -- made an eponymously titled first album and the second was called "Classics." For their third and fourth albums, the duo came up with "LP3" and "LP4."
"We were recording 'LP3' and were calling it that when we were working on it," says Stroud. "We didn't have a name and we started to like it. We thought, Well, this is really boring, but for us, it, like, worked. And we made both those records pretty much at the same time at the same recording sessions so the next one would be 'LP4.' Maybe we were being lazy."
Stroud says he doesn't listen to much instrumental music, save classical and Hawaiian, and while he knew of Tangerine Dream, a pioneering German electronic band, it was only in passing. "I love old '60s bands, The Zombies, The Kinks, The Beatles, stuff like that," he says. "So what I'm trying to recreate when I play guitar melodies is basically a vocal melody. I think about the songs in that way, trying to make pop songs. But I really don't want to sing. Who wants to sing? We try to make them as accessible and poppy as possible and let the guitar do the talking."
In a world of increasingly short attention spans, Ratatat took something of a career gamble by not releasing an album for five years.
Stroud says they weren't completely confident an audience would be waiting for them when they returned. "But," he adds, "at the same time, we were trusting ourselves to take the time to make sure we made the record that we wanted to. We scrapped so many songs and we took a lot of breaks 'cause we had been recording and touring for 10 years non-stop, just constantly around each other so it was important for the band to take a little breather."
Their friendship, Stroud says, has had its ups and downs. "It tends to be pretty easy on tour," he says. "The work is kind of done. It's just fun. We go on stage and play. It's more like the writing/recording process, if that's going well we're like best friends, laughing all the time. It's amazing. And if we're struggling and we can't get ideas together it's so tense. It's collaboration and collaborating is hard."
When they started playing out live again last year -- they'd had nearly a four-year break -- Stroud says, "I was scared to play the first shows. Is anyone even going to come? But it seems like we got bigger in that period of time. It's strange but the shows were bigger than they always were before."
"I think 'Magnifique' is a stronger record," Stroud says. "'LP3 and '4,' I like those records, but to me they're too scattered. We were in a new studio and we were excited about all these different sounds we had available to us -- a million different keyboards and harpsichord and piano and all these kinds of percussion that we had never used before. It had always just been the two of us in one of our bedrooms with our keyboards. So we went crazy with all that stuff and I think we learned a lot about arranging and producing, but with this record, instead of spreading all that out between 20 different instruments, it's like different layers of guitars. It feels like a smarter record to me."
---
Jim Sullivan is a former Boston Globe arts and music staff writer who pens the arts-events website jimsullivanink.com and contributes to various publications, TV and radio outlets. He hosts the monthly music/interview show "Boston Rock/Talk" on Xfinity On Demand.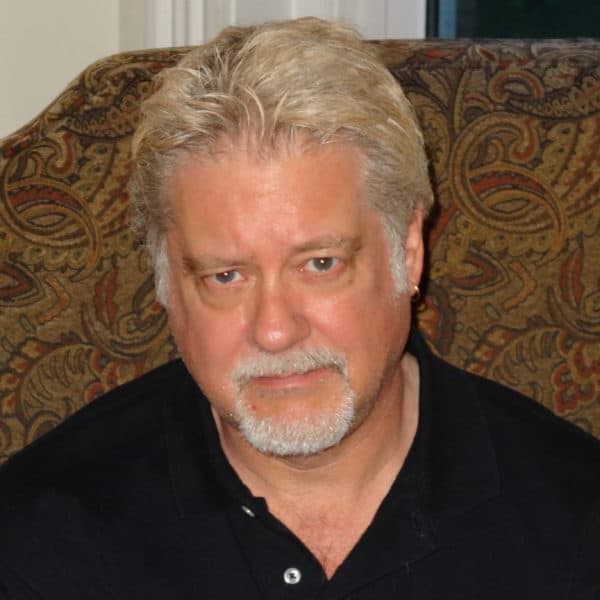 Jim Sullivan Music Writer
Jim Sullivan writes about rock 'n' roll and other music for The ARTery.