Dan Savage, Addressing A Changing Sex Culture For Decades, Takes To The Stage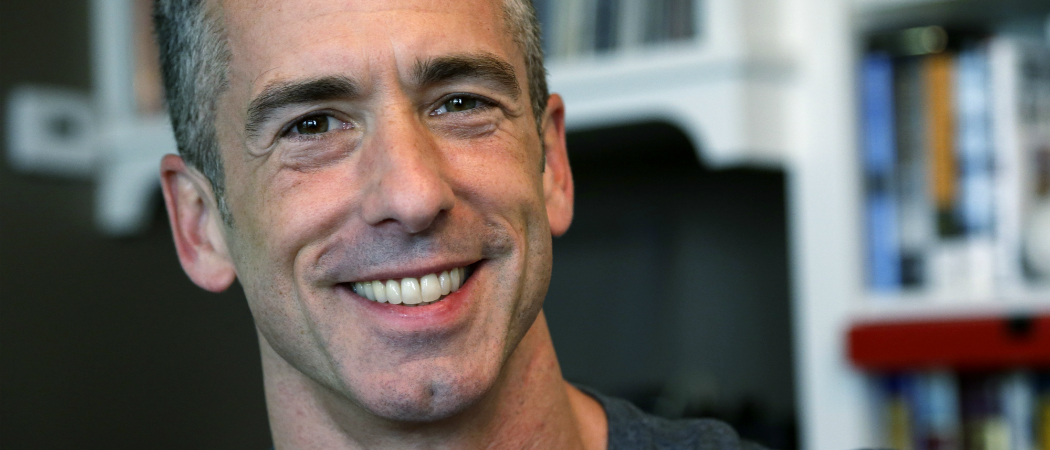 This article is more than 5 years old.
Dan Savage wasn't the first advice columnist to answer questions of a sexual nature.
But, he says, when he began writing "Savage Love" 25 years ago for the Seattle alt-weekly, The Stranger, "there was really no one else out there writing about sex the way I was. There were no blogs yet; there was no space where people could really discuss sex honestly and talk about the sex they were actually having, or wanting to have, as opposed to the sex that everybody agreed everyone ought to have. In that respect, it was really unique.
"The Stranger was really brave because here was a fledgling alt-weekly newspaper doing something that no one else had ever risked doing, which was letting people say in print what they might say in private. And say it not in a pornographic magazine but in a newspaper." And there was this: Savage was a gay man dishing out sexual advice, mostly to straight people.
Savage — who has expanded his media range to books (seven so far) and podcasts ("Savage Lovecast" has more than 480 episodes to date) — is also taking what he does on the road with "Savage Love Live," which stops at Boston's Wilbur Theatre on Saturday, Jan. 23.
Here's a clip from one of his live shows:
The print column, says Savage recently on the phone from Seattle, began as a mischievous joke. "I was going to treat straight people and straight sex with the same contempt and revulsion that so many straight advice columnists had treated gay people and gay sex. I would answer their questions with, like, 'Ew, ick, what's this gross thing!? Why do you do it? Your poor parents must be heartbroken, but here's some advice.'
"I was going to do it for six months or a year, but it caught on in a huge way because straight people had never been treated this way. So for them it was kind of new and novel and funny to have their sexuality disparaged. What turned the column into being a real advice column was that I started getting tons of letters from people who had real problems that were really kind of heartbreaking, from people who were really stuck. In those early days, a lot of them were from straight people who didn't just want to have missionary position sex with someone that they were married to in the dark and they felt like terrible deranged freaks. I was able to help them and reassure them."
Savage, whose column is nationally syndicated, is also now editorial director at The Stranger. He says he has seen attitudes about sex evolve over the past couple of decades.
Two things called mainstream attitudes about sex to account, Savage says. The first was the Internet explosion, which he says, freed people to write about what they "were actually doing and actually interested in." Second, he says, was the AIDS epidemic, which Savage considered a big influence on him as a writer and a gay man. "I started writing the column when I was 26 years old in 1991 after watching a lot of my friends die."
Savage says he came out in "the buzz saw of the first Reagan term and the AIDS epidemic. AIDS forced us to talk about the sex we were actually having as opposed to, again, the sex that people thought we ought to have. That conversation, the way gay people would have it amongst ourselves, I brought that to Savage Love and bottled it for straight people who didn't speak to each other about sex that way."
Savage's column can be vicious and viciously funny. He does not mince words or soften language. If you feel that you hear Savage's voice in the letters, that's because he edits them down and invariably "in that boiling down process, some of my writerly tics or stock phrases or style elements may come in. Doesn't mean I wrote the letter. I'm too lazy to write the letter."
Sometimes you get the feeling that readers, knowing Savage's persona, almost beg to be insulted the way people want to be insulted by Don Rickles.
"I don't know," Savage muses, with a laugh. "Maybe sometimes people do. Sometimes I have exchanges with people after their letters have appeared in the column and say 'I'm really nervous you're going to lay into me' or they'll write me after I laid into them and say, 'Well, I guess I saw that that coming.' People sometimes crave negative attention. What I often hear from people who are concerned for the people that I've slapped around is like 'Oh my gosh, you're so cruel and mean! Don't you know people are vulnerable and you need to be more sensitive and kind.' It's like, 'No, people who write me, read me. I'm not dealing with Abigail Van Buren's mail.' "
Savage will take the stage at the Wilbur Theatre, a venue known for hosting rock concerts and stand-up comics. He's not a musician and not exactly a stand-up comic. What this will be, Savage says is "instead of me hiding behind my desk and my computer with Google at my fingertips to answer the question, I take questions from the audience on cards, so the people can ask questions anonymously, just like they would in the column. It's very simple. They ask a question and I try to answer it. I also welcome live questions from the audience and end up having banter-y conversations which I love, 'cause I'm Irish-Catholic and that's how we roll."
That Savage still considers himself Catholic, especially after the well-documented sexual abuse cases and given the church's history toward gays, may come as something of a surprise.
"I would call myself an ex-Catholic but it would give Rick Santorum and Brian Brown [co-founder of the anti-gay marriage group, National Organization for Marriage] too much satisfaction," says Savage, with a laugh. "I call myself a Catholic just to annoy them."
Savage, now 51, created a stir outside his usual circle in 2003, when Santorum, then a Republican senator from Pennsylvania, took up the anti-gay cudgel. A reader suggested Savage launch a campaign to redefine Santorum's name with a rather unsavory definition. They held a contest and did just that: The definition rose to the top of a Google search for his name and Savage notes, with some pride, it's still on the first page of results.
"I think he's more irrelevant at this point," says Savage, "but I think the damage is done and it isn't damage the gay community inflicted upon him or supporters of marriage equality have inflicted upon him; it's damage he's inflicted upon himself. His hateful, really vicious lies about queer people prompted us to turn around and tell a joke at his expense. And it stuck. Our goal was to successfully redefine his name and 'santorum' has entered the lexicon and is actually used."
Savage possesses a rapier-like wit and a penchant for weaving politics into sexual matters. His latest book is called "American Savage: Insights, Slights, and Fights on Faith, Sex, Love, and Politics."
"Invariably when I mention politics in my column, and I frequently talk about it in my podcast," Savage says, "I will get emails and phone calls from my more conservative listeners and readers — and I do have them — saying 'I don't read you for politics, leave politics alone. Stick to sex!' I can't. I think you're an irresponsible sex writer in this country if you don't address politics."
Savage's mainstream visibility and impact increased markedly in 2010 when he and his husband Terry Miller co-founded the It Gets Better project, which includes a YouTube channel, a website, a Facebook page, a Twitter account and a book of essays.
The inspiration, Savage says, "was this kid named Billy Lucas in Greensburg, Indiana, who was really brutally bullied because he was perceived to be queer and he had never came out to anybody. He may not have been queer. Not everybody who's a victim of anti-queer bullying or violence is gay, but he was perceived to be queer and bullied and killed himself. Really, the whole genesis of the project was that one suicide. I was so gutted by it, reading about it, and the feeling was if only I could have spoken with that kid for five minutes, maybe I could have told him about being exactly in the position he is now and where I am now, in comparison, [maybe that] would have helped him get through."
What's crucial, says Savage, is that LGBT kids are able to talk with LGBT adults. The bullying can come from someone's peers, but also from family members. Some parents are accepting of their kids' sexuality, others are not.
In an ideal world, says Savage, he would have been able to have shared his wisdom with troubled LGBT kids before they took their own lives. And, he says, it's not likely he "would get an invitation to speak at a high school and I would never get permission from parents of queer kids who most need to hear from queer adults about how they survived and made it out." Hence, the need for It Gets Better.
The prominence and success of the It Gets Better campaign has gained Savage a certain kind of "respect" he once lacked — and never sought — when he was just viewed as a sex writer. Barack Obama, Joe Biden, Janet Jackson, Adam Levine and Stephen Colbert have all contributed videos.
However, the culture being what it is, Savage says he also gets feedback that people are disappointed he's not as outrageous or radical as he once was.
"Sometimes I get letters from people saying 'Your column is so mainstream now,' and I say, 'No, the column is exactly what it always was, it's the mainstream that's shifted.' "
---
Jim Sullivan is a former Boston Globe arts and music staff writer who pens the arts-events website jimsullivanink.com and contributes to various publications, TV and radio outlets. He hosts the monthly music/interview show "Boston Rock/Talk" on Xfinity On Demand. Find him on Twitter at @jimsullivanink.
Correction: An earlier version of this post misidentified Savage's show as "Strange Love Live." It is called "Savage Love Live." We regret the error. 
This article was originally published on January 18, 2016.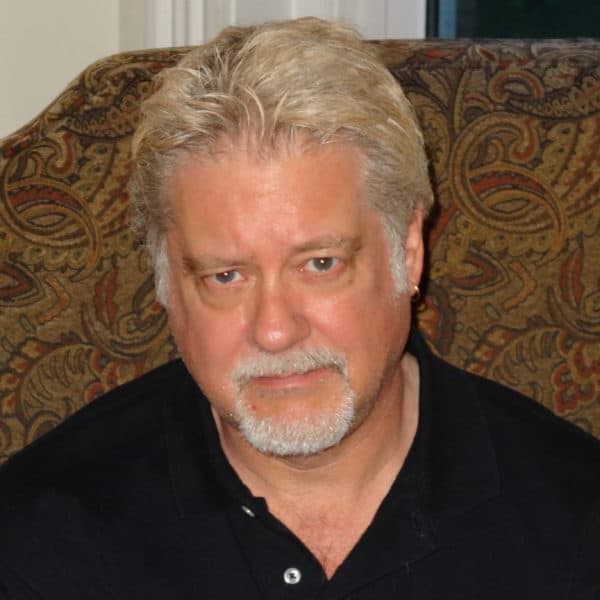 Jim Sullivan Music Writer
Jim Sullivan writes about rock 'n' roll and other music for The ARTery.