On New EP, Psych Rockers Magic Shoppe Revive Reverb And Atone For Art-On-Art Crime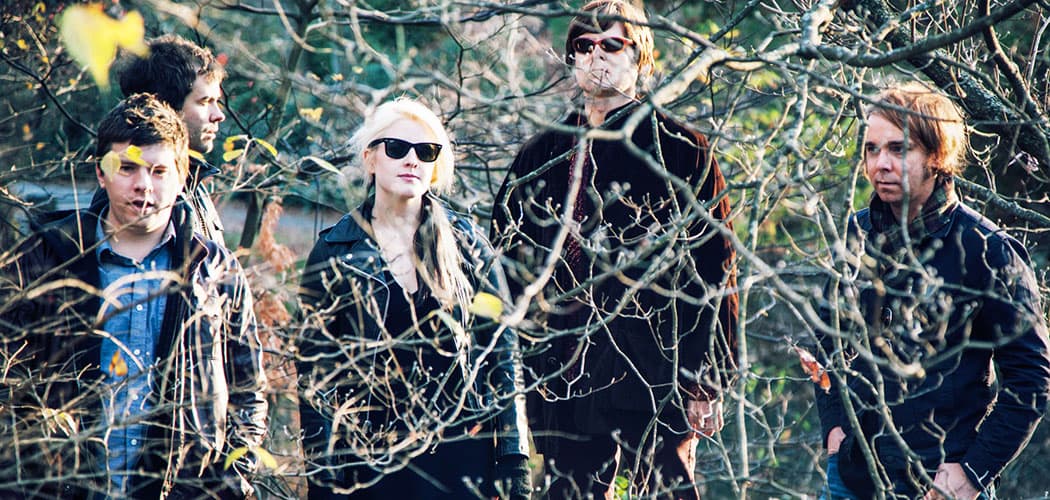 This article is more than 5 years old.
"I don't give a s--- about lyrics."
Josiah Webb, the frontman for Boston-based psych outfit Magic Shoppe, prefers the guitar to take center stage. "I like the sound of a guitar with an amazing amount of cavernous reverb on it," he says. Webb's voice is merely a vehicle for the melody, which lurks slyly throughout Magic Shoppe's distortion-caked canvas, a dark smear amidst a cacophony of colors.
Webb is prone to blunt statements, a trait that contrasts strikingly with the murkiness of his music. On a recent evening, over chips and tequila at a taco joint not far from his day job in downtown Boston, he holds forth with amiable frankness. "I can't stand the word 'psych,'" he remarks. "As a genre, so many bands use that word. It's overblown, it's lost it's meaning. It's become the new 'alternative.'"
Yet "psych" is probably the most apt descriptor of Magic Shoppe's music, however its frontman loathes the term. The band will celebrate the release of their EP "Interstellar Car Crash" at Great Scott in Boston's Allston neighborhood on Saturday, Feb. 6. Though Boston is home to a plethora of garage bands and indie outfits, Magic Shoppe stands out for its commitment to trippy, mind-bending noise, which is countered only by Webb's sharp sense of melody. Webb, who grew up in Connecticut and toured with a shoegaze band called Difference Engine in the '90s, names as influences The Kinks, Mercury Rev, The Flaming Lips and shoegaze pioneers My Bloody Valentine.
Though the lyrics on "Interstellar Car Crash" don't reveal much, reverb-drenched as they are, one track contains a story more astounding than a few random stanzas could possibly convey. Webb chuckles self-deprecatingly as he recounts the tale.
"I was stupid," he admits. "Google Images can be a dangerous thing."
It began back in 2013. Webb was trolling the Internet in search of an image to pair with Magic Shoppe's EP "Triangulum Australe," which was to be released digitally by Optical Sounds Records in early 2014. He eventually settled on an eerie photograph of a pine forest, its tall trunks leached of sunlight. Not long after the EP went live, Optical Sounds received a cease and desist order from the creator of the image: Niels Kiené, an artist from the Netherlands known professionally as Salventius.
Webb immediately emailed Kiené and offered to take the image down. But Kiené was more upset that he had not been asked permission or credited, and he wanted the punishment to fit the crime. So he improvised a deal: He would allow Magic Shoppe to use his artwork -- with proper credit, of course -- as long as they named their next song after him.
"I was talking to the guys at Optical Sounds and they were like, what an ego trip!" Webb says. "And then I stopped them and was like, no, but listen. If you think about it, it's not. He's doing to me exactly what I did to him. I stole his artwork. And artwork, to an artist -- that's him. I stole a part of him. So when he was asking me to do this, he was forcing me to relinquish a part of myself and have him take ownership of it."
Kiené echoes this sentiment. "It made me wonder what I really didn't like about the situation," he wrote in an email. "Even though I like the album. It still felt as if they took my creativity and used it without me knowing. So I thought it would be fair to take away a little of [Webb's] creativity by restricting him to use 'Salventius' as the name of his next song. Just that. Didn't have to specially write a song about the name, just use it as a title. And he agreed. And I think he was kinda surprised by this proposal but also saw the beauty in it. It felt right."
In contrast to much of Magic Shoppe's previous work, "Salventius" is driving. The track feels more like an attenuated explosion than a meditative jam, shrapnel spiraling in slow motion. Kiené says he is happy with how his namesake came out.
The song's inspiration, of course, is referenced only in the title. Webb admits, "The lyrics are bulls---, again."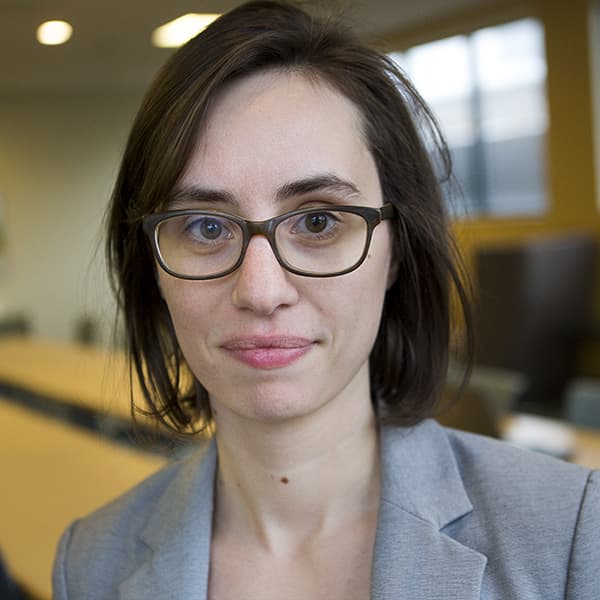 Amelia Mason Arts And Culture Reporter
Amelia Mason is an arts and culture reporter and critic for The ARTery, WBUR's arts and culture team. She covers everything from fine art to television to the inner workings of the Boston music scene.